Intelligent Packaging Solutions: How to Make Smart Packaging More Inclusive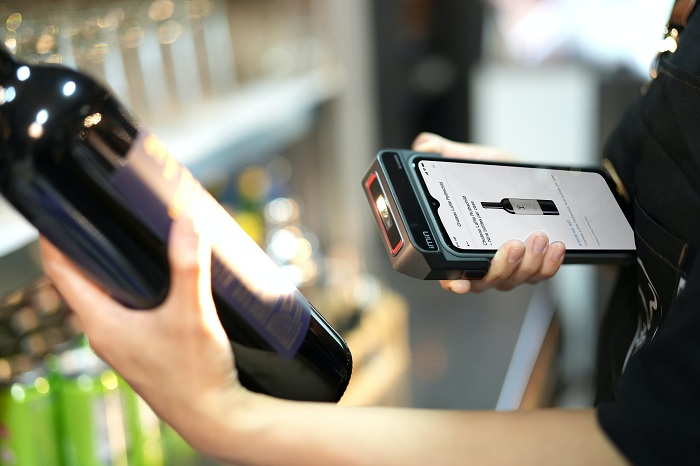 Packaging is an integral part of a company's branding strategy, marketing efforts, and public image. And, even more importantly, a product's packaging can significantly impact the consumer experience as a whole.
So, choosing a packaging solution isn't a business decision to be taken lightly, and there is more than one factor to consider. Luckily, smart packaging solutions that integrate technologies such as NFC, blockchain, and IoT can not only make your packaging more accessible, but also reduce waste, boost UX, and prevent fraud.
Learn how intelligent packaging solutions can enhance your business and improve your bottom line in this guide by Authena.
Smart Packaging Solutions: An Overview
To understand the impact that packaging can have on your business, it is important to clarify what smart packaging is and how it works.
Smart packaging is defined as a category of packaging solutions that is enhanced by technology to deliver additional benefits to both consumers and manufacturers, beyond simply containing a product.
According to Supply Chain Quarterly, some of the business opportunities provided by active, intelligent, and smart packaging include waste reduction, control of quality, improved supply chain visibility, fraud prevention, and UX enhancement.
The technologies employed by the smart packaging industry are varied, and many of them are still in their infancy phase. These include Near-Field Communication (NFC), IoT devices, and blockchain infrastructures.
Making Smart Packaging More Inclusive: How Technology Helps
Thanks to the integrated technologies above, smart packaging allows manufacturers to monitor changes in the product, track an item's location and status through the supply chain, prevent counterfeiting, and safely record transactions.
From the end user's viewpoint, smart packaging solutions with labels that can be scanned by enabled devices (i.e.: smartphones) can provide proof of authenticity and information about the product's manufacturing and production.
But how can these technology-enhanced solutions also boost packaging accessibility and improve a business's triple bottom line? Here's what you need to know.
Reducing the Environmental Impact of Packaging
Smart packaging solutions based on technology NFC tags can represent a more ecological solution compared to standard security seals. What's more, companies can make their smart packaging even more sustainable by opting for conductive inks and choosing naturally sourced materials.
Fighting Waste and Optimizing Production
Although businesses should aim to improve their user experience by making packaging more accessible for all consumers, it is important that the three pillars of a company's triple bottom line – planet, people, and profit – are interconnected.
That is why no business can be socially sustainable without being both profitable and environmentally friendly. And, to do so, smart packaging is essential.
Smart packaging solutions integrated with sensors and NFC labels can deliver real-time, accurate information about a product through the supply chain. In turn, manufacturers are able to monitor changes expiration dates and geolocation of each item, thus reducing waste, optimizing inventory, and boosting public safety.
Minimizing the Risk of Counterfeit and Fraud
According to recent estimations, fake goods and counterfeit items account for over 3% of the world's trade. Aside from causing significant financial damage to companies and manufacturers, fake goods can affect the user experience and even pose a significant public health risk.
End-to-end tracking solutions directly integrated with a product's packaging can play a significant role in preventing counterfeiting and reducing user risks. This is particularly important in certain high-risk industries (i.e.: pharmaceuticals, FMCGs, and cosmetics) and in specific situations, such as during the delivery of Covid-19 vaccines.
Making Packaging More Accessible
Aside from reducing the environmental impact of companies and boosting consumer safety, smart packaging can make products more accessible to all consumers, including those dealing with disabilities, long-term conditions, and reduced mobility.
"Accessible packaging" refers to packaging solutions that are as easy to use as possible by the largest number of users.
Although braille, tactile expiry dates, and easy-open mechanisms can help, smart packaging can support higher levels of accessibility by delivering information directly to a consumer's device (such as a smartphone) where data can be relayed in a more accessible way.
According to Packaging Digest, the principles of accessibility in the field of packaging include:
Flexible packaging solutions
Equitable smart package that can be used by any user
Packaging that is both intuitive and perceptible
Ergonomic and comfortable solutions for the largest pool of users possible
Desirable and appealing to most users, regardless of demographics, age, or gender.
Boosting the User Experience
Smart packaging can also enhance the last "P" in a business's triple bottom line: Profit. According to data by Ipsos, over 72% of consumers in America take into account the packaging style, materials, and accessibility when shopping for a product.
What's more, in a market where consumer trust in brands is at an all-time low, smart packaging that enhances transparency and product authentication can help companies solidify their audiences' loyalty.
Partnering With a Smart Packaging Specialist
Although smart packaging is generally beneficial to all companies, no two intelligent packaging solutions are exactly the same – in terms of accessibility levels, customization, style, and features.
If you are unsure about the best type of smart packaging for your needs, working with a smart packaging specialist can help you design and introduce the solution that aligns best with your company's goals, public image, and values.