Innovative CBD Consumption Methods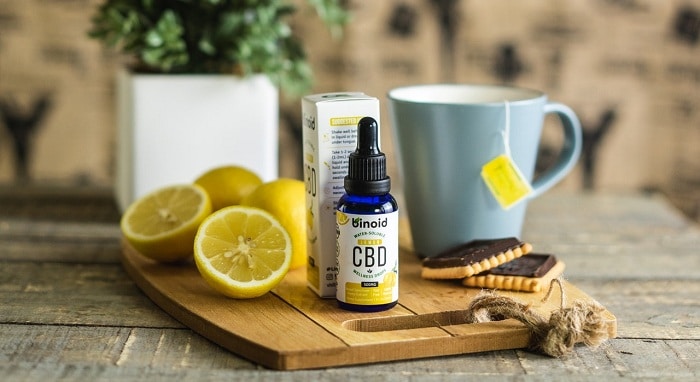 Technology has advanced so much that we now know a lot about what CBD can do and we have learned that it can be good for the body. CBD is one of the main active ingredients in the marijuana plant and unlike THC, it has no psychoactive effects so you can enjoy the health benefits without getting high. There are so many ways to consume CBD that allows you to experience the benefits and technology has provided new and interesting ways to consume this substance passively and easily. More than this, many sites, such as Canna Cabana offer CBD, which is also a result of technological advancements. Read on to discover some of the most popular methods of consuming CBD.
Topicals
Topicals are lotions, oils, creams, and balms that are infused with CBD and this method of consumption is on the rise. Topicals can be used to treat a variety of symptoms including muscle stiffness, joint pains, eczema, psoriasis, and even acne. To use these products simply apply a portion onto the desired area and massage or rub it into your skin. This method of consumption is easy to use and is very convenient and discreet. Topicals are suitable for people of all ages and it is ideal for athletes, people who experience aches and pains on their bodies as well as individuals who suffer from skin irritations. Many people also like to moisturize their skin with CBD lotions or oils to nourish their skin and improve its appearance and texture.
Tinctures
Tinctures are herbs that have been dissolved in alcohol and this is another method of consumption that is very popular in the marijuana world. To consume tinctures, you need to fill the dropper or a small syringe with the liquid and drip 3-4 drops underneath your tongue or in your mouth. You then need to let it sit in your mouth for a few seconds before you swallow it and then proceed by rinsing your mouth with water to rid yourself of the bitter aftertaste. You will find a variety of different tinctures available including flavored and unflavoured tinctures and ones with different levels of potency. This method of consumption is very convenient and discreet and best of all, inexpensive. Anyone who is experiencing symptoms of pain, anxiety, or other symptoms should use this product.
Edibles
Next to smoking a joint or blunt, edibles are the most popular and widely used method of consuming marijuana. When any food or drink products contain marijuana, we can call it an edible and when you consume an edible, the marijuana gets into your body through your digestive system which results in more potent and longer-lasting effects. This is by far one of the most convenient and discreet methods of consumption allowing you to consume anywhere and anytime. If you want to enjoy the benefits of CBD in a delicious way, this method is for you, and the best part about edibles is that you can make them yourself at home, you are not forced to buy them.
Vaping
Vaping is increasing in popularity and it is a much safer method of consuming marijuana as opposed to traditional smoking. The reason why vaping is healthier is that it produces vapor instead of smoke and there is no combustion involved, all you will need is a vaporizer. To vape, you insert your dry herb or liquid concentrate into the chamber provided, adjust your temperature manually and then inhale and enjoy. Vaping does not produce any smell and there is not much smoke produced either which makes it convenient and discreet for private or public use. This method of consumption is very popular amongst the younger crowd however anyone over the legal age limit can enjoy vaping.
Pills
Finally, we have pills which are when CBD is in a pill or capsule form. You swallow this pill the way you would a regular pill and then allow it to work its way into your bloodstream. You get a variety of pills including gel capsules, soft gel capsules, isolate capsules, concentrated capsules, and more. This is a very convenient method of consumption and you can enjoy more potency with this method as well. CBD pills are ideal for people on the go and you can take them with you anywhere.