Increase Sales And Brand Loyalty By Running a 'Gift with Purchase' Campaign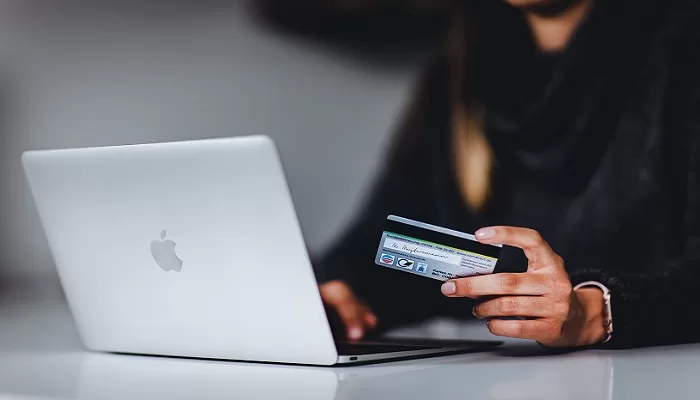 According to research conducted by Harris Interactive, a colossal 90% of consumers say a free gift with a purchase increases brand loyalty.
The study finds that almost 90% of those that received a free gift stated that they were "somewhat likely" to buy more frequently from a retailer after receiving a gift. That statistic is certainly hard to ignore. But how can you translate that statistic into sales?
To start off, we'll get familiarised with the mechanics of the promotion and how it could be of use to your business. best id website
A Gift with Purchase (GWP) promotion is a popular sales incentive used to encourage buyers to make or finalise a sale. It's a tried and tested method and over the years, you will have most likely been on the receiving end of at least one free gift offer.
In simple terms, a customer buys a product and receives a gift, free with that particular purchase. The promotion is often offered 'while stocks last' or for a set period of time. This plays into 'the scarcity principle of persuasion' coined by Dr Robert Cialdini, which works on the idea that the rarer or more difficult it is to obtain a product or an offer, the more valuable it becomes. If a customer thinks this offer will expire or will soon become unavailable to them, they are more likely to buy.
The free gift also adds value to a purchase and, in the majority of cases, is both exclusive and desirable, therefore giving the consumer a stronger incentive to buy. It enhances their buying experience and gives them a greater sense of loyalty. For customers, a gift with purchase is often a welcome treat, especially in the scenario when they had already planned on buying the item.
From a business perspective, this type of promotion has a number of exciting benefits.
First of all, it's a cost-effective method of maximising sales without devaluing your brand, which point of sale discounts have been proven to do.
It removes price as a barrier from the buyer's decision-making process. Offering a gift with a purchase allows customers to feel like they are getting more value out of their purchase, which in turn increases the likelihood of conversion.
A well-executed free gift campaign can create lots of interest in your business and is likely to inspire positive testimonials. In fact, 65% of free gift receivers said they were at least somewhat likely to share their experiences with others online. These complimentary reviews, whether by word of mouth or social media, are priceless.
This type of promotion can also successfully boost competitive advantage; the free gift could be the small encouragement the customer needs to switch from another brand. Remember, retailers or brands who offer an extra incentive have a clear competitive advantage over those that don't.
If applicable and you decide to offer another one of your products as a free gift, this mechanic gives you an opportunity to offload excess or unwanted stock.
Similarly, a free gift could inspire repeat purchases. If using one of your own products as the gift, you are allowing your customers to sample something that they may not have normally purchased, giving them a great insight into the scope of what you can do and the quality of your operation.
To further optimise the performance of a promotion of this kind, there are several things to consider and implement.
First of all, it's imperative to choose the right kind of gift. The gift on offer should reflect how much the customer is spending and be something that piques their interest. As we mentioned earlier, it should be a product or service that feels both desirable and exclusive and complements the product they are purchasing. However,if you know your target market, this will not be a problem. You'll already have a good knowledge of their interests and habits and what will appeal to them.
Secondly, it is also important that you support a campaign of this kind with adequate advertising and marketing. You need to tell as many people as possible about the offer, highlight the 'limited availability' element and this will, in turn, increase the speed of sales.
So, there you have it, that is how a Gift with Purchase campaign works. If you are interested in finding out more about the mechanic or would like to speak to someone in a bit more detail, Benamic's comprehensive service can cover every aspect – we specialise in running promotional campaigns of this calibre.