Importance Of Women's Health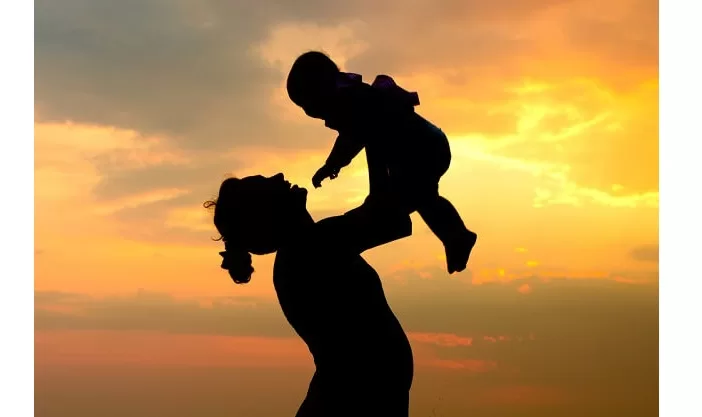 The health of women differs from that of men in many unique ways and is referred to as Women's health . Women's health is an example of population health, where health is defined by the World Health Organization as "a state of complete physical, mental and social well-being and not merely the absence of disease or infirmity".
Often treated simply as women's reproductive health, many groups argue for a broader definition pertaining to the overall health of women. These differences are further worsened in developing countries where women are further disadvantaged.
Although women in industrialised countries have narrowed the gender gap in life expectancy and now live longer than men, in many areas of health they experience earlier and more severe disease with poorer outcomes. Gender remains an important social determinant of health, since women's health is influenced not just by their biology but also by conditions such as poverty, employment, and family responsibilities.
Women have long been disadvantaged in many respects such as social and economic power which restricts their access to the necessities of life including health care, and the greater the level of disadvantage, such as in developing countries, the greater adverse impact on health.
Why is women's health so important?
Women represent the cornerstone of a family's overall health, ensuring they have access to quality care also can lead to improved health for children and families.
The health of families and communities are no doubt, tied to the health of women. The illness or death of a woman has serious and far-reaching consequences for the health of her children, family and the community too. Today, women's health is taking on a higher position in society as people have come to realize that while women have many of the same diseases as men, their symptoms and treatments may not always be identical.
One famous slogan, "Healthy Women, Healthy World", embodies the fact that as custodians of family health, women play a critical role in maintaining the health and overall well-being of her communities. However, because of the many roles women play, they too often are focused on the health care of their spouse or children, while neglecting their own needs. Because of this, it is important that women take the time to maintain good health for themselves as well. In fact, a number of illnesses that affect women can actually be prevented with proper woman's care as a priority.
At each stage of a woman's life, there are important preventative health care steps to follow in order to provide early detection of medical problems. Many women may neglect health care exams for a number of reasons, however, in the end, it comes down to whether or not you wish to make yourself a priority. After putting so much energy into caring for the lives of others, it is time women deserve that same level of care toward themselves.
Social and Cultural factors that impact women's health
Women's health is positioned within a wider body of knowledge cited by, amongst others, the World Health Organization, which places importance on gender as a social determinant of health. While women's health is affected by their biology, it is also affected by their social conditions, such as poverty, employment, and family responsibilities, and these aspects should not be overshadowed.
Women have traditionally been disadvantaged in terms of economic and social status and power, which in turn reduces their access to the necessities of life including health care. Despite recent improvements in western nations, women remain disadvantaged with respect to men. The gender gap in health is even more acute in developing countries where women are relatively more disadvantaged. In addition to gender inequity, there remain specific disease processes uniquely associated with being a woman which create specific challenges in both prevention and health care.
Even after succeeding in accessing health care, women have been discriminated against, a process that Iris Young has called "internal exclusion", as opposed to "external exclusion", the barriers to access. This invisibility effectively masks the grievances of groups already disadvantaged by power inequity, further entrenching injustice.
Some Common Women's Health Issues
While both men and women contract various conditions, some health issues affect women differently and more commonly. Furthermore, many women's health conditions go undiagnosed and most drug trials do not include female test subjects. Even so, women bear exclusive health concerns, such as breast cancer, cervical cancer, menopause, and pregnancy. Women suffer higher heart attack deaths compared to men. Depression and anxiety exhibit more frequently among female patients. Urinary tract conditions present more often in females, and sexually transmitted diseases can cause more harm to women. Among the conditions that present most frequently in women, the following eight illnesses pose considerable health risks.
1. Heart Disease
In the United States, heart disease causes one in every four deaths among women. Although the public considers heart disease a common issue among men, the condition affects males and females nearly equally. Yet, only 54 percent of women realize that heart disease is the top health condition threatening their gender. In the United States, 49 percent of all consumers suffer from high blood pressure, high cholesterol, or smoke; factors that contribute to heart disease.
2. Breast Cancer
Breast cancer, which typically originates in the lining of the milk ducts, can spread to other organs, and is the most aggressive cancer affecting the global female population. The condition presents more among female populations in developed nations due to their extended life spans.
Initially, women afflicted with breast cancer may develop breast lumps. Most breast lumps are nonthreatening, but it is important for women to have each one checked by a care provider.
3. Ovarian and Cervical Cancer
Many people are not aware of the differences between ovarian and cervical cancer. Cervical cancer originates in the lower uterus, while ovarian cancer starts in the fallopian tubes. While both conditions cause similar pain, cervical cancer also causes discharge and pain during intercourse.
While ovarian cancer presents extremely vague symptoms, the condition is very complex. Finally, Pap smears detect cervical but not ovarian cancer.
4. Gynecological Health
Bleeding and discharge are a normal part of the menstrual cycle. However, added symptoms during menstruation may indicate health issues, and unusual symptoms, such as bleeding between menstruations and frequent urinating, can mimic other health conditions.
Vaginal issues could also indicate serious problems such as sexually transmitted diseases (STDs) or reproductive tract cancer. While care providers might treat mild infections easily, if left unchecked, they can lead to conditions such as infertility or kidney failure.
5. Pregnancy Issues
Pre-existing conditions can worsen during pregnancy, threatening the health of a mother and her child. Asthma, diabetes, and depression can harm the mother and child during pregnancy if not managed properly.
Pregnancy can cause a healthy mother's red blood cell count to drop, a condition called anemia, or induce depression. Another problem arises when a reproductive cell implants outside the uterus, making further gestation unfeasible. Fortunately, obstetricians can manage and treat common and rare health issues that emerge during pregnancies.
6. Auto-immune Diseases
Autoimmune disease occurs when body cells that eliminate threats, such as viruses, attack healthy cells.  As this condition continues to escalate among the population, researchers remain baffled as to why the condition affects mostly women. While many distinct autoimmune diseases exist, most share symptoms such as:
● Exhaustion
● Mild fever
● Pain
● Skin irritation
● Vertigo
Most of the autoimmune system rests in the stomach. Duly, many who suffer from this condition have resorted to natural healing practices, such as:
● Consuming less sugar
● Consuming less fat
● Lowering stress
● Reducing toxin intake
However, the best defense against autoimmune disease is early detection.
Osteoporosis
Osteoporosis weakens bones, allowing them to break easily.  Several factors can cause the condition that occurs mostly in women, such as:
● Age
● Alcohol consumption
● Certain prescriptions
● Genetics
● Lack of exercise
● Low body mass
● Smoking
● Steroid use
To detect the condition, care providers measure bone density using an X-ray or ultrasound diagnostic. While no cure exists for osteoporosis, care providers can prescribe treatment to impede illness progression, which might include dietary supplements, healthy lifestyle choices, or prescription medication.
7. Depression and Anxiety
Natural hormonal fluctuations can lead to depression or anxiety. Premenstrual syndrome (PMS) occurs commonly among women, while premenstrual dysmorphic disorder (PMDD) presents similar, but greatly intensified, symptoms. Shortly after birth, many mothers acquire a form of depression called the "baby blues," but perinatal depression causes similar – but much stronger – concerns, emotional shifts, sadness, and tiredness. Perimenopause, the shift into menopause, can also cause depression. No matter how intense the symptoms, care providers can provide relief with prescription or therapeutic treatments.
8. Health Technology for Women
Soon, new technologies will emerge to assist care providers in treating women's health conditions. Researchers have developed innovative medical treatments, such as a patient operated device that prepares women for breast reconstruction using carbon dioxide instead of needles and a blood test that can detect whether gestation has started outside of the fallopian tubes. Other developing medical technologies include an at home, do-it-yourself Pap smear and a test that determines pregnancy using saliva as a sample.
Women can lower the risk for cancers and other common illnesses with healthy habits and regular care provider visits. However, in many underserved communities nurse practitioners (NPs) and nurse midwives fill the shortage created by lack of care providers, while covering service areas encompassing far too many clients. As America's health care needs increase, care provider organizations will need many more NPs to ensure positive health outcomes for women in these communities.
How do we improve Women's health?
To improve women's health, we need to address issues related to reproductive health, maternal deaths, malnutrition and noncommunicable diseases; through quality and affordable health services under universal health coverage.
A holistic, comprehensive and life-course approach beyond reproductive health is needed to achieve better health of women – starting from pregnancy and maintained throughout the newborn, childhood, adolescence and aging period. Women must be empowered to take care of their health.
Violence against women and girls is one of the top priority areas of concern requiring more and continued action in the South-East Asia Region.
Women play a vital role in our communities. Healthy women will ensure a healthy family, healthy community and healthy nations. Let us together "Make it happen: Improve women's health".