IBM Launches New Developer Tools for Financial Services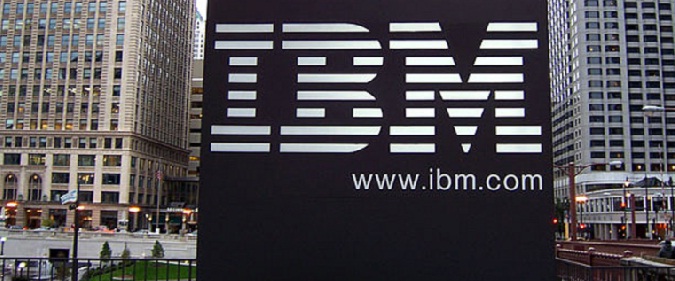 IBM announced the launch of the IBM Cloud for Financial Services to offer the essential building blocks for the creation of financial services apps on the IBM Cloud.
More than 100,000 individual and enterprise developers from the financial services industry already turn to IBM monthly for insight and support. Now these and more will have access to APIs, data and content to ­­­­­­­­­­­­build and monetize cognitive-enabled financial services apps quickly and at scale for FinTechs, banks, wealth management firms and insurance companies.
Initially available in beta, developers will also have the ability to build in customer insights, regulatory compliance analytics, security, privacy and compliance readiness to help reduce the time needed for development and testing. The new tools can simplify the time-consuming tasks of selection, mapping and data integration, allowing developers to use IBM services or combine them with their own data. "We have extensive expertise in financial services with 97 percent of the world's largest banks relying on IBM. At the same time, IBM has become the leading AI platform for business," said Bridget van Kralingen, Senior Vice President, Industry Platforms. "Our experience across financial services and in the commercial deployment of AI with enterprise and start up builders has informed these new tools. We're excited to see how they put them to work to quickly create the latest solutions powered by cognitive computing and blockchain for everything from new payments directives support, and even regtech solutions."
With the support of the Monetary Authority of Singapore (MAS), the central bank of Singapore, IBM also developed the Singapore FinTech Hub, which is linked to IBM's financial services developer cloud. The Hub will serve as a catalyst to support Singapore FinTechs by providing information about local policies and developments in the ecosystem, access to cognitive and other APIs, insight to accelerate innovation, and a platform to showcase made-in-Singapore solutions to the world. "The launch of the hub will help accelerate the growth and influence of Singapore-based FinTech companies to be part of the worldwide ecosystem of API providers. Their solutions and APIs will become available to the global developer community, expanding their market reach beyond Singapore," said Sopnendu Mohanty, Chief FinTech Officer, MAS.
IBM Bolsters Partner Ecosystem for Financial Services
IBM is extending its current Business Partner program by providing additional benefits and further support for partners aligned with the financial services industry. Initial FinTechs offering their financial services focused APIs on the financial services developer cloud include Accern, Actiance, Bondevalue, Dow Jones, Eigencat, Envestnet|Yodlee, Opentopic, Plaid, PolicyPal, Quovo, Riskspan, TagniFi and Xignite.
"Partnering with IBM brings us one step closer toward our goal of building an inclusive financial services ecosystem, giving industry institutions and their customers access to critical infrastructure by marrying IBM's institutional knowledge with Plaid's technical expertise," said Sima Gandhi, Head of Business Development and Strategy at Plaid.
As clients place increasing value on industry-specific as-a-service solutions, ISVs play an important role as they collaborate on the IBM Cloud to deliver cloud native applications and cloud-enable existing applications. These companies are working with IBM to help extend their data, microservices and content to reach more clients in the industry. Advisory services help ISVs enhance their intellectual property. Technical and sales support, reference architectures and support for developing and using APIs also help IBM partners transform the industry. ISVs participating in the program and building and deploying innovative solutions on Bluemix include Avoka, Majesco, TCS BaNCS and others.
IBM Business Partner Solution Hubs such as those in London, New York, San Francisco, Singapore, Dallas, Paris, Nice, Silicon Valley, Stuttgart, Sao Paulo, Bangalore, and Shanghai will provide direct access to IBM expertise to help partners commercialize financial services solutions with cognitive and cloud technology from IBM. The hubs bring together the best in IBM Design Thinking, Lean Startup, Agile and Extreme Programming to help transform the banking, capital, and insurance markets. This will enable IBM clients, partners and developers to come together to build new relationships with innovators and foster co-creation.
About IBM Watson Financial Services
IBM is working with organizations across the financial services industry to use IBM Cloud, cognitive, regtech and blockchain technology to address their business challenges. Banking, wealth management and insurance are some of the areas poised for dramatic change by using cognitive and AI capabilities provided by IBM Watson Financial Services.