HP Inc. Gives Offices a Powerful Makeover with New Desktops and AiOs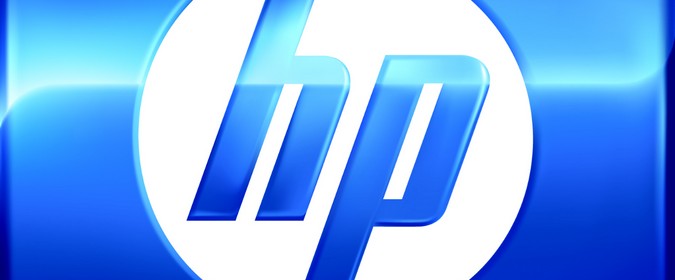 Company reimagines today's offices with HP EliteDesks and HP EliteOne AiOs packed with industry firsts and unprecedented security
HP announced new commercial desktops and all-in-ones as part of its world's most secure and manageable PC1 lineup. In addition to the company's leadership in security, the new HP Elite desktops and AiOs pack powerful performance and versatile designs that modernize a company's technology dress code while helping keep devices, data and employees' identities secure.
Desktops and AiOs account for nearly half of commercial PCs sold2, representing a critical technology for businesses and organizations. That's why HP built its new HP EliteDesk 800 Series desktops and HP EliteOne 800 AiO to feature a range of industry and HP firsts, including:
The newly redesigned EliteOne 800 G3 All-in-One is the first commercial AiO with dual-facing cameras3, and the first commercial AiO with non-glare touch screen4, making this device the perfect companion to greet customers or to easily collaborate with others.
The all-new HP EliteDesk 800 G3 Tower is world's most powerful commercial desktop5, the world's most configurable commercial desktop6, and is the first VR-certified commercial PC7 – perfect for companies wanting to future-proof their technology and deliver state-of-the-art capabilities.
Its smaller sibling – the HP EliteDesk 800 G3 Desktop Mini – is the world's smallest business-class desktop8, and is HP's most durable ultra-small form factor business-class desktop9, ideal for customers who want to hide a desktop behind a monitor or take up minimal space on a desk.
Proving that size doesn't matter, the HP EliteDesk 800 G3 Desktop Mini 65W is the desktop mini on steroids, taking the title of the world's smallest, most powerful business-class desktop10 for customers who are tight on space but big on productivity.
"The millennial workforce is clamoring for stylish devices that inspire creativity and an open exchange of ideas, and employers are demanding technology that looks beautiful in their open floor plans yet are powerful and secure with no barriers to their employees' productivity, " said Alex Cho, vice president and general manager, Commercial PCs, HP Inc. "The newest lineup of Elite desktops and AiOs reflects the vision of a business while reflecting the desires of employees, pairing beautiful designs with exciting features and performance that meet and exceed security requirements critical to all business environments."
More than 100 million commercial desktops still in use are greater than four years old11, leaving businesses vulnerable to the 200 percent rise in breaches targeting endpoint devices12, and lack the performance and energy savings of today's devices. When businesses upgrade to the new EliteDesk 800 series desktops and EliteOne 800 AiO, they will have built-in, not bolted on security out of the box, including the world's first and only self-healing BIOS-level protection with SureStart Gen3 with Runtime Intrusion Detection13 and recently announced HP WorkWise, the world's first Smartphone App for PC Tamper Detection14.
Pricing and Availability15
The EliteDesk 800 G3 series – which includes the Tower, Small Form Factor (SFF) and Desktop Mini – is available now, for a starting price of $82916. The EliteOne 800 G3 is available now, for a starting price of $1,04917. For more information on HP Elite PCs, visit www.hp.com/go/elite.
About HP Inc.
HP Inc. creates technology that makes life better for everyone, everywhere. Through our portfolio of printers, PCs, mobile devices, solutions, and services, we engineer experiences that amaze. More information about HP Inc. is available at http://www.hp.com.