IBM and Ionic Empower Business Users to Accelerate Mobile App Development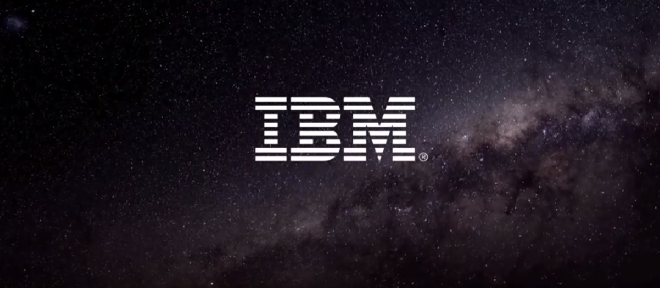 Drag-and-Drop Design Capabilities Help Close Skills Gaps and Reduce Enterprise App Backlogs
ARMONK, N.Y. – 08 May 2015: IBM (NYSE: IBM) today announced an agreement with Ionic to combine its powerful drag-and-drop app design capabilities with the IBM MobileFirst Platform. Business users without software development skills can now prototype apps in minutes that are ready for enterprise integration and benefit from open source technology to further accelerate mobile app portfolio expansion.
While 60 percent of large companies used fewer than three mobile apps last year, there is increasing pressure to expand mobile app portfolios. In fact, by 2017, 100 percent of the line of business apps in customer-facing roles and 75 percent of line of business apps in internally facing roles will be built for mobile-first consumption.
Ionic offers a library of standards-based tools including Ionic Creator to build and publish highly interactive apps in an intuitive, visual environment that runs across multiple mobile platforms. When combined with the IBM MobileFirst Platform, organizations gain a mobile app development and enterprise integration solution with the ability to reduce complexity and tap into powerful analytics, management and security capabilities.
"Teaming with IBM benefits our customers by expanding engagement with enterprise business users who don't need a technical background to access the integration and quality assurance capabilities necessary to develop high quality apps," said Max Lynch, co-founder and CEO, Ionic. "With close to one million developers using Ionic, we have a rapidly expanding base of users who understand the value of open standards to increase velocity around mobile innovation."
Closing skills gaps by simplifying and accelerating app delivery means organizations don't have to compromise between speed and quality. Users will be better able to respond to business demands and work quickly through heavy app backlogs, while securely connecting to back-end systems to spur broader enterprise adoption.
"Many organizations still struggle with their mobile strategies because there isn't an environment that fosters strong collaboration between business leaders and developer teams. This divide not only slows down development and increases backlogs, but can also lead to poor quality apps that aren't delivering on the needs of the user," said Steve Lokam, senior principal, OpenLogix, an IBM Business Partner. "IBM and Ionic coming together helps bridge that gap and speeds the development of great apps – in secure, integrated environments – which we believe will benefit our joint clients."
Business analysts and line of business managers, including those from finance
, human resources and marketing, can use the cloud-based Ionic Creator to lead up-front app ideation. They can then collaborate with skilled developer teams who can take the prototype and easily integrate the app with existing systems and IT infrastructure, then deploy to end users with the IBM MobileFirst Platform.
Advancing clients' digital transformation strategies, the IBM MobileFirst portfolio of solutions can be integrated as part of a hybrid cloud solution that combines public and private cloud elements with the flexibility to choose and change environments, data and services as needed. Clients are able to create applications and services, while maintaining operational visibility, control and security.
The IBM MobileFirst Platform is available from Bluemix, IBM's Cloud digital innovation platform, or via on-premises deployment. The IBM MobileFirst Platform helps create great apps that integrate data from enterprise systems, are contextual and personalized, continuously improving, and as secure as they are convenient. Joint clients can use the Platform to build and deploy mobile apps or integrate apps built with third party tools, including the Ionic Creator and the Ionic SDK. The IBM MobileFirst Platform is optimized for native, HTML5 and hybrid development, or any combination of these approaches.
"IBM and Ionic are helping organizations increase revenues and employee productivity by enabling them to overcome challenges that could hamstring their mobile strategies – such as large mobile app backlogs and lack of skill sets," said Angel Diaz, vice president, cloud architecture and technology, IBM. "This agreement empowers organizations to quickly expand their app portfolios and benefit from open standards to enable developers to complete the last enterprise mile – making apps secure, integrated and easy to manage."
About IBM MobileFirst
IBM's 6,000 mobile experts have been at the forefront of mobile enterprise innovation. IBM has secured more than 4,300 patents in mobile, social and security, which have been incorporated into IBM MobileFirst solutions that enable enterprise clients to radically streamline and accelerate mobile adoption, help organizations engage more people and capture new markets