HP Revs Up Workstation, Unveils New VR Products and Services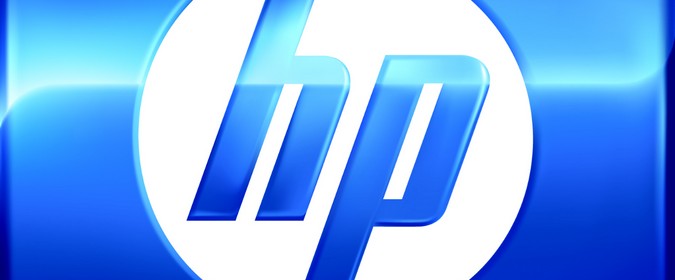 HP's comprehensive end-to-end solution for product development workflows showcased at SOLIDWORKS World
At SOLIDWORKS World, HP  announced it will power its bestselling performance workstation, the HP Z4, with a choice of Intel® Xeon® or Core™ X processors and support dual extreme graphics. HP's latest technology was showcased at SOLIDWORKS World, where it also unveiled its low-cost, full-color 3D printers — highlighting the company's comprehensive end-to-end solutions for product developers.
"The revamped Z4 workstation, along with our latest HP Windows Mixed Reality Headset and new customer-friendly VR solutions and services, will transform the way products across industries are developed," said Xavier Garcia, vice president and general manager, Z Workstations, HP Inc. "Over the past year, HP has launched the world's most powerful workstation, the most powerful detachable PC and the first-ever professional VR backpack. Today's news reflects our focus on continuously raising the bar with a portfolio of workstations and VR capabilities that will enable amazing new experiences and define the future of computing."
The HP Z4 Workstation, ideal for engineering, simulation, rendering and virtual reality, delivers compelling performance for a range of applications. The HP Z4 Workstation can easily handle tasks that require high frequency processing, multiple CPU cores and dual high-powered GPUs. Besides the workstation class Intel® Xeon® W processors, the Z4 Workstation can be now configured with the Intel Core™ X processors available with up to 18 cores1 and up to two extreme graphics GPUs for disruptive performance and productivity. Developed with simulation-based design and VR content creation as key target use cases, users can move seamlessly from design, to simulation, to visualization.
"At Motus Motorcycles, the speed of design helps us create the world's fastest land speed motorcycles," said co-owner Brian Case. "Our vision was to design and build the truly comfortable American sportbike. Every decision was filtered through our three guiding ideals: Performance, Comfort and Range. HP Workstations and SOLIDWORKS software help make this happen."
HP also showcased the HP Windows Mixed Reality Headset – Professional Edition2. This VR headset delivers a stunning immersive experience due to 1440×1440 resolution per eye and up to a 90Hz refresh rate3. Users will enjoy the six degrees of freedom, no tracking boundaries and the included wireless motion controllers. For businesses, this headset is the perfect combination of comfort and convenience as it comes with easy to clean, replaceable face cushions4. It also uses a double-padded headband, easy adjustment knob and front-hinged display for a superb experience for one or more users.
To address a range of cumbersome and overwhelming aspects of VR development and deployment, HP shared details on the HP VR Launch Kit for Unreal Engine9. The VR kit was created to accelerate decisions by dramatically streamlining VR development for design visualization. It enables users to quickly determine optimal computer configurations, save days in VR preparation with Datasmith5 which automates the optimization of 3D engineering assets for Unreal's development environment, and turnkey common interactions including parts explosion and model cross-sections. The HP VR Launch Kit for Unreal Engine, a suite of tools that is based on Unreal Engine, was developed for businesses by HP and Epic Games.
HP is also extending its Device as a Service (DaaS) offering to VR solutions. HP DaaS is a modern service model that simplifies how commercial organizations equip users with the right hardware, support and lifecycle services to get the job done – improving end-user productivity, IT efficiency and cost predictability. This one-stop solution helps companies manage their multi-OS and multi-device environments combining predictive analytics and proactive endpoint and security management for a fixed price per device. HP DaaS helps reduce purchasing complexity and improve cost predictability with simple plans that are easy to tailor and scale – no matter your company size or industry.
New products that recently joined HP's comprehensive end-to-end hardware solution for product development include HP Z Desktop Workstations, including the most powerful workstations on the planet6 – the HP Z8 Workstation; new HP ZBook Mobile Workstations, including the world's most powerful and first detachable PC workstation7– the HP ZBook x2; the HP Z VR Backpack, the world's first professional wearable VR PC8; and the HP Z 3D Camera to help reinvent creative workflows and spark spontaneous real-time sharing of documents and physical work product.
Pricing and Availability
HP Z4 Workstation is available now starting at $1,499. The datasheet is available here.
HP Windows Mixed Reality Headset – Professional Edition is scheduled for availability in March for $449. The Quick Spec document is available here.
---
Multicore is designed to improve performance of certain software products. Not all customers or software applications will necessarily benefit from use of this technology. Performance and clock frequency will vary depending on application workload and your hardware and software configurations. Intel's numbering, branding and/or naming is not a measurement of higher performance.
HP Windows Mixed Reality Headset – Professional Edition is not recommended for children under the age of 13. All users should read the HP Windows Mixed Reality Headset User Guide to reduce the risk of personal injury, discomfort, property damage, and other potential hazards and for important information related to your health and safety when using the headset. Windows Mixed Reality requires Windows 10 Fall Creator's Update installed on the workstation or PC. Features may require software or other 3rd-party applications to provide the described functionality. To minimize the possibility of experiencing discomfort using a VR application, ensure that the PC system is equipped with the appropriate graphics and CPU for the VR application. For HP workstation VR ready recommended configurations, see http://www8.hp.com/h20195/v2/GetPDF.aspx/4AA6-9646ENW.pdf
To enable full 90 fps performance, an HDMI 2.0 or later connection is required with the graphics solution provided by the PC
HMD comes with one standard face cushion installed and 3 cleanable face cushions in the box.
Datasmith is a full-feature trial that requires registration and can be used until November 1, 2018. Subscription will be offered starting October 1, 2018. No new projects supported after November 1, 2018, projects already in Datasmith will continue to function.
Based on desktop workstations as of June 14, 2017 and power based on processor, graphics, memory, and power supply.
Based on detachables of vendors as of October 3, 2017. Power based on processor, graphics and memory.
Based on backpack VR PCs with Intel® vPro™, TPM 2.0 and Windows 10 Pro OS as of July 20, 2017
Unreal Engine download available at https://www.unrealengine.com/register
About HP
HP Inc. creates technology that makes life better for everyone, everywhere. Through our portfolio of printers, PCs, mobile devices, solutions, and services, we engineer experiences that amaze. More information about HP Inc. is available at http://www.hp.com.