HP Accelerates Path to Industrial 3D Manufacturing with New Jet Fusion 3D 4210 Printing Solution and Expanded Materials Portfolio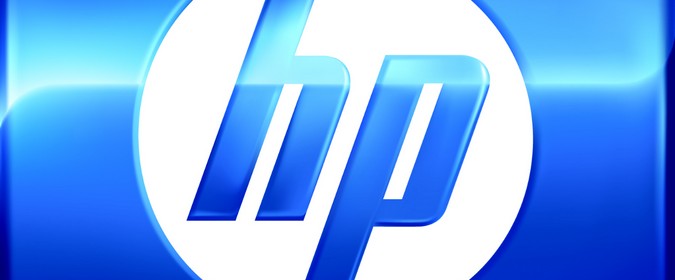 New high-volume 3D printing system and expansion of materials unlock 3D manufacturing's economies of scale, raising "break-even point" to 110,000 and enabling industry's lowest cost-per-part.
HP Inc. expanded its 3D printing portfolio with the announcement of the new HP Jet Fusion 3D 4210 Printing Solution.  Designed for industrial-scale 3D manufacturing environments, the new solution significantly lowers overall operating costs while increasing production volume capabilities, raising the "break-even point" for large-scale 3D manufacturing to up to 110,000 parts1 and enabling the industry's lowest cost-per-part (CPP) – up to 65% less than other 3D printing methods.2  Existing Jet Fusion customers can pre-order the 3D 4210 Printing Solution upgrade today, and new customers can purchase Jet Fusion systems now with the option to pre-order the 4210 system upgrade.3
HP also announced the expansion of its innovative Open Materials Platform with new partners Dressler Group and Lubrizol, as well as three new forthcoming 3D printing materials: HP 3D High Reusability PA 11 and HP 3D High Reusability PA 12 Glass Beads4, and the future availability of HP 3D High Reusability Polypropylene.  The new materials, developed at HP's innovative 3D Open Materials and Applications Labs, will broaden the uses and capabilities of HP Multi Jet Fusion technology and open a world of new high-volume applications.
"The new 3D 4210 Printing Solution enables our customers to mass-produce parts using HP's Multi Jet Fusion technology for 65% less than other processes, and fully benefit from the economies of scale," said Ramon Pastor, General Manager of Multi Jet Fusion for HP's 3D printing business. "HP's Jet Fusion 3D systems have now reached a technological and economic inflection point that combines the speed, quality, and scalability needed to accelerate manufacturing's digital industrial revolution."
The new HP solution includes hardware and firmware upgrades for existing Jet Fusion systems to improve overall system efficiency and enable continuous operation, including a new processing station capable of handling significantly higher materials volumes. Customers who purchase the HP Jet Fusion 3D 4210 Printing Solution will also benefit from shared service contracts and significantly lower pricing on HP's engineering-grade 3D printing materials and agents.
HP Expands Open 3D Material Platform with New Materials and Ecosystem Members<
HP's unique open platform model for 3D printing helps expand the availability of new materials, increase innovation, and address a broader set of applications. HP 3D materials boast the industry's leading reusability5, and are for use with all HP Jet Fusion printing solutions. HP announced today the forthcoming availability of HP 3D High Reusability PA 11 and HP 3D High Reusability PA 12 Glass Beads, as well as the future availability of HP 3D High Reusability Polypropylene:
HP 3D High Reusability PA 11: for producing low-cost, high-quality functional parts with impact resistance and ductility for prostheses, insoles, sporting goods, snap fits, living hinges, and more.
HP 3D High Reusability PA 12 Glass Beads: for producing low-cost, high-quality functional parts with dimensional stability and repeatability ideal for applications requiring high stiffness like enclosures and housings, molds, and tooling.
HP 3D High Reusability Polypropylene: Durable low cost material that offers enhanced flexibility with excellent chemical resistant, lightweight, and watertight capabilities.
"We were among the earliest adopters of HP's Multi Jet Fusion, and it has never been more clear to us that it represents the future of digital manufacturing," said Corey Weber, Co-Founder of Forecast 3D. "HP's PA 11 is an incredibly versatile, easy-to process, highly-reusable new material that expands the applications and effectiveness of 3D printing to places that were previously not possible."
HP also announced new additions to its collaborative materials partner ecosystem, further expanding a growing list of global industry leaders that includes Arkema, BASF, Evonik, Henkel, Lehmann & Voss, and Sinopec Yanshan Petrochemical Company:
Dressler Group, the world's authority in specialized grinding and refining chemotechnical products, will be providing HP's materials partners preferred access to its toll grinding manufacturing capabilities, helping to remove one of the main barriers to 3D materials development.  Dressler is a preferred HP partner for developing and manufacturing powder for HP Multi Jet Fusion 3D printers.
Lubrizol, a Berkshire Hathaway company and global leader in specialty chemicals production with one of the broadest and deepest portfolios of TPU (thermoplastic polyurethane) in the world, joins to accelerate the development of innovative materials designed for final part production with HP Jet Fusion 3D systems.
"With over 40 years of powder innovation and expertise, we're thrilled to help HP's 3D materials partners on its open platform accelerate the development of thermoplastic powders for Multi Jet Fusion use," said Jan Dressler, managing partner at the Dressler Group. "We see our contribution to the HP ecosystem as enabling 3D materials development that is incredibly precise and cost-effective, or as we call it, 'on the dot.'"
"As a global leader in specialty chemicals, we're excited to join HP's open 3D materials platform to help drive the digital manufacturing disruption being led by 3D printing," said Rick Tolin, President of Lubrizol Advanced Materials.  "Having access to HP's industry-first 3D Open Materials and Applications Lab and its wealth of cutting-edge tools, while collaborating directly with our customers, will help secure our place at the forefront of materials innovation and development into the future, while advancing the development of our Estane® Engineered Polymers product line."
The power of HP's Open Materials Platform approach is quickly emerging, with more than 50 chemical companies actively engaged, including newly-added market leaders Dow Chemical and DSM. Dow and DSM are among the companies that have acquired HP's industry-first Materials Development Kit (MDK) with the objective of developing 3D powders for Jet Fusion 3D printers in collaboration with HP.
"DSM is committed to accelerating adoption of additive manufacturing, and has acquired HP's Materials Development Kit to jump-start our 3D powder development for Multi Jet Fusion," said Hugo da Silva, VP of Additive Manufacturing Business at DSM. "DSM will collaborate with HP in the development of 3D materials and bring innovative new solutions to the market."
Additionally, existing HP Open Materials Platform partners Evonik and Henkel have acquired HP Jet Fusion 3D printers to accelerate customized applications development. Evonik is currently investing in powder capacity expansion and business resources to support the market in the transition from prototyping to real manufacturing, which includes the investment in Jet Fusion printers to develop customized powders for several different applications. Henkel, recently announced as the first HP Jet Fusion global reseller, is focusing on accelerating 3D printing adoption and developing materials for custom applications.
"We're excited to deepen our partnership with HP and its 3D materials ecosystem through our investment in Jet Fusion 3D printing systems to develop customized materials for several different applications, " said Dr. Matthias Kottenhahn, Head of Business Line High Performance Polymers for Evonik. "Even more than 3D printing itself, it's the boundless potential applications of advanced 3D printing technology like HP's Multi Jet Fusion that will truly shape the future."
HP at formnext 2017
To learn more about HP's 3D printing innovations and vision for the digital industrial revolution, visit Booth #E40 in Hall 3.1 at formnext 2017.
About HP
HP Inc. creates technology that makes life better for everyone, everywhere. Through our portfolio of printers, PCs, mobile devices, solutions, and services, we engineer experiences that amaze. More information about HP Inc. is available at http://www.hp.com.