How Your Small Business Can Benefit from New Software and Useful Tools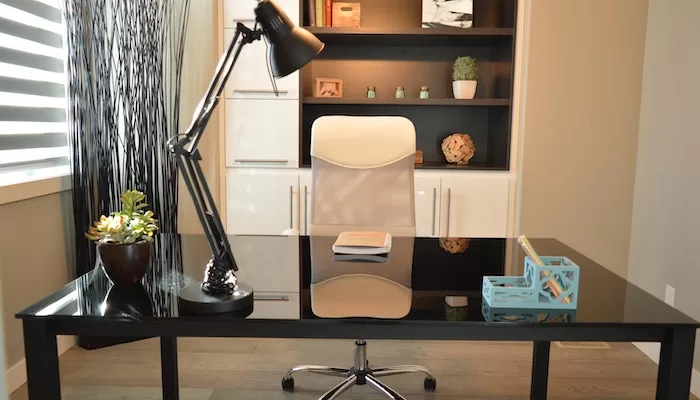 Running a small business is easier than managing a large corporation, but only if you have the right tools and software. Without the right tools, your business is at risk of becoming part of the 20% of companies that fail in the first year.
To ensure your small business succeeds, we've provided valuable information on the benefits you can experience from new tools and software. You'll learn how each section of your business can thrive with the right resources.
Communication Tools
Every company, whether large or small, must have communication software and tools. For starters, you'll need an affordable email client, so you and your employees can manage communications with clients, suppliers, and partners.
Spike is a popular email client that allows teams of all sizes to collaborate and communicate with each other. You can find the cost and features when visiting spikenow.com.
Other communication tools include telephones and even web conferencing. If you have a hybrid working model, you'll need tools such as Zoom or Skype. Some companies even use Whatsapp groups to communicate with a large group of people.
With the right communication software, you can talk with your employees even when you're out of the office. Thanks to emails and chat apps, you can send messages in real-time to clients and partners for faster feedback.
Tools and Software for Productivity
Lack of productivity can ruin your small company's reputation. Deadlines won't be met; clients will get frustrated with your lack of delivery, and employees will become slack. To ensure your employees are working to their full potential, you need the following:
Project management tools: To keep track of your team's progress and to ensure they are prioritizing work that has strict deadlines.
Time tracking software: To see what your team is spending most of their time on. This helps you spot where time is being wasted so you can improve your processes.
Digital filing: For effortless and fast retrieval of files and to access important information no matter where you are. It also frees up physical space in the office.
Email management: To ensure no messages are left at the last minute. Message management tools also ensure that your team attends to all requests by clients or partners.
With the right tools, you can increase productivity and optimize workflow, so your team is always ahead of schedule and meeting clients' expectations.
Applications for Your Finance Department
As the owner of a small business, you must have the right tools to help you manage your finances effectively. You can then track wasteful spending and improve your bottom line with software specifically designed to manage finances.
You can start by opting for a digital invoicing system to send out payment requests more quickly. Furthermore, consider using online budget tracking so you can reduce unnecessary expenses. There are also tools to help you manage and prepare your taxes.
Lastly, you'll need the latest accounting software to manage overhead costs and to help you budget for your expenses.
Affordable Marketing Tools
In the digital world, it's easier to market your small business, and it may not cost you a dime. Social media platforms such as Facebook, Twitter, and LinkedIn allow you to sign up for free. You can also create business accounts to access marketing analytics tools.
However, it does cost to run ads through social media platforms, but the rates are affordable for small businesses. Even building a website is cheap and easy if you build your site through Squarespace or WordPress.
You can also run an email marketing campaign by creating a lead capture form on your website. Collect email addresses by offering something valuable in return, such as a discount on future purchases.
New marketing tools are introduced every year along with marketing trends. So you'll have access to new software that will make running marketing campaigns effortless for your small business.
Collaboration Software
If you're working with a large team, you'll need collaboration software to:
Assign tasks to team members
Attach notes and briefs for each task
Provide feedback on a project
Add deadlines to important tasks
Send attachments such as PDF files, videos, or images to team members
Reassign work when team members aren't available
Create lists and folders for each client
Collaboration software also allows you to train new members of your team, so they're able to produce quality work. Most collaboration software, such as Slack and Asana, can be accessed through mobile devices so team members can access tasks even when they're not in the office.
Customer Service Tools and Software
To ensure you're providing quality services, you must have a system where customers and clients can:
Request a service
Ask questions about your company
Seek help when they're experiencing problems with services or products
Ask for quotes on a product or service
The purpose of customer service tools is to provide support for your customers before and after the buying process. You can offer customer service through social media or set up a ticket system on your website.
Final Thoughts
As a small business owner, you have access to thousands of quality tools and software to benefit your company. Use the information in this article so you can become a key player in your industry.