Hiring an Accountant for Your Business: Key Things to Consider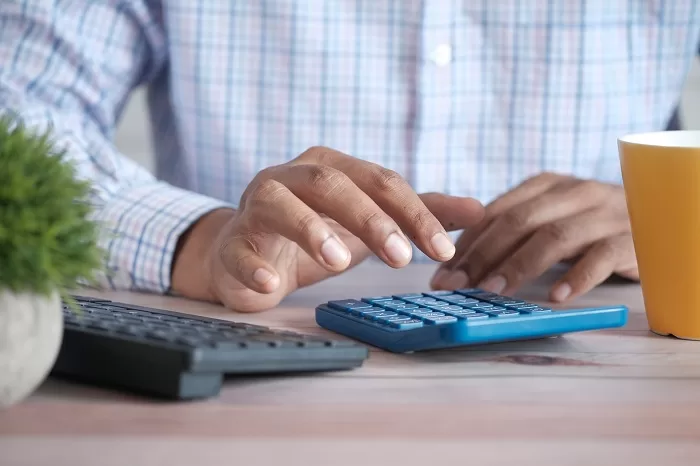 Starting your own business is an incredibly rewarding and fulfilling experience, but it can also be extremely stressful. Particularly in the early days of your business, you'll probably be managing all of the day-to-day operations yourself, including bookkeeping and accounting. However, since most entrepreneurs don't have a background in accounting, handling the financial side of a business can be a daunting task.
If you're in this position, then you're probably wondering whether hiring an accountant would be a good choice for you. This would free up a lot of your time and take some difficult accounting tasks off your shoulders (such as calculating tax returns and filing your company's annual accounts), but hiring an accountant can be costly. To help you figure out if hiring an accountant for your business is worth it, here are some of the key questions you need to consider.
Do I Need an Accountant?
First of all, you need to consider if you need an accountant's help or if you can manage without one for the time being. This will depend on your confidence in your accounting skills and whether or not you have enough time to complete your accounting tasks without neglecting other areas of your business.
Although many new business owners don't have a lot of experience with accounting, many can manage by themselves at least in the early days of their business by learning as they go and making use of available resources. For example, investing in accounting software is an easy and cost-effective way to get extra help with accounting as a new business owner without having to hire an accountant. With this software, you can calculate your tax return, generate invoices, store receipts, reconcile your bank statements and much more.
Accounting software can also reduce the time you need to spend on accounting tasks, allowing you to spend more time on other areas of your business. However, if you're still struggling to get everything done, then this could increase your chances of making crucial accounting mistakes as you rush through important tasks. In this case, it would be wise to start considering if you need to hire an accountant.
What Can an Accountant Do for Me?
Next, you need to ask yourself if there are tasks you need to complete that you can't reasonably do by yourself. An accountant could handle all of these difficult and time-consuming tasks for you, allowing you to focus your attention on other matters. For example, your accountant could handle:
Tax returns
Payroll
Financial reporting
Complying with laws and regulations
Bookkeeping
In addition to handling these tasks for you, your accountant can teach you more about finances and accounting, which will enable you to keep an eye on the financial stability of your business even if you aren't handling the day-to-day accounting tasks. Therefore, you can get answers to all of your burning questions like 'what is a credit note?' and 'should I use cash-basis or accrual accounting?'.
Your accountant can also be an invaluable source of business advice, helping you save money wherever possible. By managing your books, your accountant can then offer insightful advice on how you can improve cash flow and reduce unnecessary expenses. Thanks to their in-depth knowledge of taxes and regulations, they can also advise you on tax efficiency to help you legally reduce your tax liability.
When Should I Hire an Accountant?
Ultimately, when you hire an accountant depends on your needs and the nature of your business, so it's difficult to find a clear answer to this question. Most small businesses can initially go without an accountant as long as you can handle basic accounting tasks yourself, as this will save a lot of money when you're just starting out. However, if your business is growing very quickly and you're struggling to keep up with everything, you may benefit from hiring an accountant early on.
So, if you're wondering when you should hire an accountant, remember that no one else can answer this question for you. You should examine the needs of your business and decide whether or not you can continue to handle your accounting tasks accurately and efficiently without help.
Who Should I Choose?
Finally, if you've decided you might need an accountant, you need to properly think this through before you go ahead. Indeed, there are quite a few factors you need to consider before you can hire the right accountant, so make sure you don't rush into a decision.
To choose the right accountant, you need to think about the size of the accounting firm and its location. If you own a small business, you might prefer to hire a freelance accountant or work with a small accounting firm, but if your business is growing quickly and has ambitious goals, it may be better to look at larger accounting firms. In any case, you should choose an accountant who's not based too far away from your business, as although emails and video calls can be useful, it's important to have face-to-face meetings to discuss your business in detail.
Meeting your accountant in person will help you build a strong relationship with them, which is necessary for ensuring that you can work well together. You should also meet your accountant before you hire them to discover if you would work well as a team, and in addition, this will give you an opportunity to ask them about their qualifications, experience and the services they offer. At this point, you can then discuss costs and payment options (e.g., monthly or per hour) according to how many services you'll be requiring.
Hiring an Accountant for Your Small Business
Hiring an accountant can help you manage your finances more effectively and free up more time to focus on your business, but deciding when to start looking for an accountant can be a bit tricky. As a small business owner, you may be able to handle your accounting by yourself at first to save money, although you may want to look at hiring an accountant if your business is growing very quickly.
If you need help with your accounting but don't want to deal with the expense of hiring an accountant just yet, then getting accounting software could be a fantastic solution. This will help you with various accounting tasks such as filing your tax return, generating invoices and tracking your cash flow, and you can choose packages that only contain the services you need to reduce costs. Overall, accounting software is a must-have for any small business owner.