How Travelers on a Budget can Enjoy Boston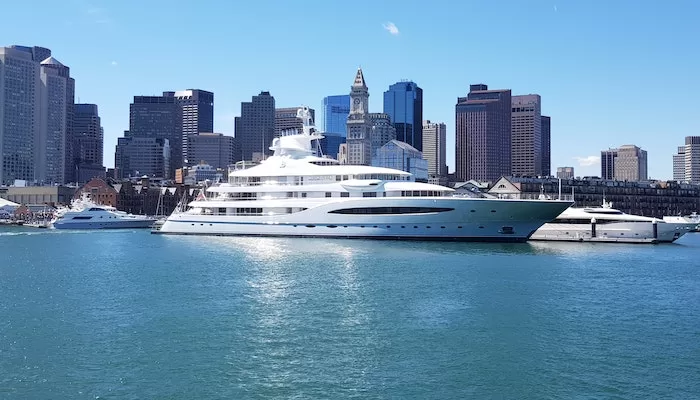 The historic city of Boston has a homely, small-town vibe and is culturally unique. Filled with iconic landmarks, mouth-watering food, and an eclectic mix of federal, colonial, contemporary, and international architecture, it is no wonder that over 22 million people visit Boston annually. On top of the many things you can see and do, Boston is also a great place for the budget-conscious traveler. Here are a few top tips to help you explore this great city without spending a fortune.
Travel on Foot
Boston is a great city to wander on foot, which is good news for visitors who are trying to tighten their purse strings. There are plenty of things to do in Boston and places to see without the need for a car. Explore one of the many scenic neighborhoods, such as Beacon Hill. Home to the second US president and Founding Father, John Adams, Beacon Hill is made up of Victorian houses, traditional lanterns, and winding roads. You will find the Massachusetts Statehouse here, which is a National Historic Landmark. Boston's Back Bay is another area that boasts attractive streets. Although it is an affluent area, and there are plenty of boutiques and restaurants here that could empty your bank account, it is a great place for an afternoon stroll.
 Save Money on Accommodation
If you don't know where to look, accommodation can be incredibly expensive in Boston. Luckily, there are plenty of backpacker hostels that offer a bed for under $60 a night. Alternatively, Airbnb is a good option for those who book in advance. If you know your way around the kitchen, a great way to save your money is to find a place with self-catering facilities.
Budget Dining
Just because you want to keep things cheap doesn't mean you have to eat bad food—this is especially true in a food-centric place like Boston. Quincy Market is home to an array of food stalls where you can get a decent meal for cheap. It is a fantastic place to be if you want to sample Boston's infamous dishes; clam chowder, lobster rolls, and Boston baked beans. Boston cream pie originates from the Omni Parker House Hotel, and it is an iconic dessert that should be on any visitor's must-try list. If you want a slice of the pie without paying the high price tag for the original, there are plenty of bakeries that sell their version of this delectable treat.
Be Your Own Guide
As a budget traveler, you probably already know that you don't need to spend a lot of money on a guide. There are many resources available online to help you gain insight into the places you visit. Not to mention, there are plenty of sites that offer free entry across Boston. For example, the (free) Freedom Trail passes 16 historical sites, and most of these landmarks can be accessed without a charge.
Spend Time Outdoors
There are many things to do outdoors that don't cost a thing. For instance, the Bunker Hill Monument offers visitors a glimpse of history, as well as an incredible view of Boston's skyline. For somewhere to relax, the Arnold Arboretum and the Boston Public Garden are free green spaces to visit if you need a breath of fresh air.