How to Write an Impressionable Essay for College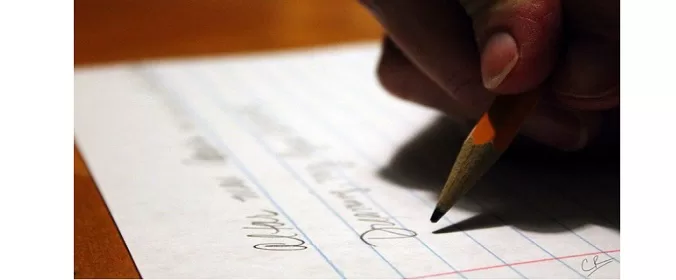 Writing an impressionable essay for college is a daunting, time-consuming, and exasperating task for many students. This is because they have to write essays about themselves and ensure they provide the correct information to their knowledge. Additionally, these papers ought to be unique and outstanding so that admission officers can be able to distinguish one from the other. But, the challenge that comes with writing such articles makes many students how they will go about it since the majority want to seek a chance in their dream schools. Well, if you are among these students who experience the difficulties of producing an impressionable college essay, consider seeking professional writing help from a custom writing service.
Custom essay writing services can help you produce a top-notch article that will help you secure a chance in your dream school. They have professional writers who can write your paper according to your knowledge and experiences. Also, you can practice writing on a regular basis to improve your writing skills. And, whenever you find it hard to understand something, you can always seek assistance from your academic instructor or a proficient author. Nonetheless, there are various ways through which you can learn how to write a college essay and below are some of them.
Pose a question the reader wants to be answered
The first step in learning how to write an outstanding college paper is by posing a question that you want the reader to answer. But, this does not imply that you pose a literal question in your paper. Instead, you should keep him or her wondering about the turnout, what you are implying, or how you are going to tie your points back together. And for you to achieve this, you should start your paper with a hook which raises their spirits to want to find more. So, establish a forward impetus or thrust from the beginning of your paper that makes the audience want to continue reading.
Do not focus exclusively on the past
When writing your college application essay, refrain from paying focus to past events and experiences. When reading your papers, admission officers look forward to identifying articles where students highlight their growth and self-analysis. Hence, your paper ought to focus on your learning and growth as a person. And while at it, do not brag about it. Instead, provide the readers with a moment of disclosure. What are your past experiences and the lessons you learned from them? What is or are the contributions of your past experiences to the person you are today?
The audience does not want to read articles whose exclusive focus is on the past. They want you as well as other students who are looking at their futures in an active manner. So, ensure you describe a past event(s), your current connection to it, and its impact on you as move forward.
Check essay examples
As aforementioned, writing a college application essay is an overwhelming task for many students. But, that should not hinder them from looking for ways through which they can handle such an assignment. One of the ideal techniques you can use to manage such a task is by checking essay examples. Professional and reliable essay writing companies such as https://customessayorder.com/ have unique articles that you can use to boost your writing skills and get to tackle your assignment.
What is a narrative essay?
A college application essay also includes a narrative essay. And before writing one, you need to know what it is. So, what is a narrative essay? A narrative essay is an academic assignment that tells or narrates a story about your life. Its structure and demand are not similar to that of other academic essays. Rather, it is a more personal writing technique that you can base on encounter or experience.
What is a scholarship essay?
Also, when writing your college essay, you may want to apply for a scholarship because of various reasons. And for you to achieve this, you will have to write a scholarship paper. Few scholarship programs are on the basis of a sole transcript or application form. And, scholarship articles are one of the most integral parts of your application. This is because it gives the audience a sense of who you are as well as your devotion to meeting your objectives. Hence, you need to ensure that it is the best. But, many students may often ask, 'Who can write my essay for me?' This is because they want professionals to do it so that it boosts their chances of getting the scholarship. Also, seeking writing help can also enable you to garner professional writing tips and guidelines that you can use to write your paper.
Write small parts every day
Before you start writing your scholarship essay, break it down into small manageable parts. After, try writing each part in a day. This will help you dedicate much time, focus, and effort to ensuring that your paper is perfect and impressionable.
Research different interesting information
You can also read scholarship essay examples and gather different interesting information. This will help you get some points that you can use in your paper thereby making it exclusive. And while at it, ensure you get these essay samples from professional and trustworthy services as their writers use credible and reliable information sources for their tasks.
Practice with writing resumes
You can also improve your college paper writing skills by doing writing practices on resumes. Resumes are articles you write when looking for a job. Many people find it hard to produce top-notch resumes. Hence, they often ask, 'Can I pay someone to write my resume?' Well, with professional assistance from a resume writing company, you can get professional tips on how best to write your resume thereby perfecting the art.
Tell an impressionable story
When writing your college essay, you need to ensure that your paper impresses the audience. This will help them notice your drive and determination in accomplishing your goals. Hence, you need to narrate an impressionable story. For instance, you can tell them about a particular experience, its effect, and impact on you, and how it is shaping you as you move on.
Proofread your essay
After writing your paper, ensure you proofread it before submission. Correct all the mistakes you come across, ensure that it has a smooth and systematic flow and that it corresponds to the writing requirements. You can also ask someone else to proofread the paper for you to warranty that it is error-free.
In conclusion, writing a college essay is one of the most tiresome tasks students have to deal with. Not only do they need to produce perfect papers but also ones that impress the readers. So, the majority often opt to seek writing help as they do not know how to write incredible essays. And with professional help, these students get to receive outstanding articles as well as improve their grades. Also, above are some college techniques you can use to learn how to write an impressionable college essay.