How To Safeguard/Manage Your Personal Reputation Online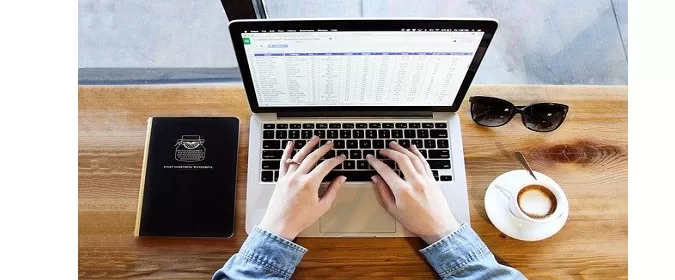 We're all online and most people's first impression of us is now based around a simple Google search – this is especially the case professionally. So, here are some tips to manage your personal reputation and ensure it comes up sparkling.
1. Search Your Name Online
It is only by digging into cyberspace that you can know what other people are saying about your name and brand. As long as you have an online presence, have ever shared a link, liked a post, or posted a comment on someone's profile, chances are you will get results from the same. Doing a name search online should help you see not only what other people say about you, but also know whether your reputation is positive or negative online and whether you need personal reputation management.
One way to do this would be to search your name using the various search engines known to you.  Don't just use the popular Bing, Google, and Yahoo search engines, but also delve into local ones too. Doing a name search on both your brand, business name, last name, full names, and such should pull any relevant results linked to the same.
The social media too can have tons of information about your company and personal life as well. Visit your profile on all social networking platforms to see what links, posters, and negative comments about your company there are. Take note of all perceivable negative comments and try to understand or see if the publisher has a point. You will deal this these later on.
2. Delete All Old Or Irrelevant Accounts
With results from the name search done earlier, you can then start acting on the data retrieved to clean up the mess. The first step to rehabilitating and reinventing your reputation would be to get rid of any public profiles that could ruin your name. These include accounts/profiles you no longer use, such as profiles from your college days, pseudo accounts, and such. While deleting these accounts may not obliterate the data off the internet, such will be harder to find, and easier to control as well.
3. Start Controlling/Working On Your Online Reputation
With any negative profiles and data deleted, you can then start controlling whatever narrative about your reputation the cyberspace might have. You'll, however, need to have a strategic plan to create the image you want people to see, as well as take on any negative posts/comments head on. The trick here is to find authoritative ways of getting positive posts out there to drive the negative ones done.  You can do this by:
a. Join Professional Forums And Sites: Joining platforms, where real estate professionals meet and discuss matters online, can be a significant boost to your reputation. Simply joining these sites and forums makes it easy to interact with other professionals in the industry, but also allow you to interact with them on social networking platforms such as Twitter, Instagram, and Facebook among others. Through these, you can start leaving comments on popular real estate blogs, and even get recommendations on LinkedIn.
b. Start a Professional Blog: Creating a professional real estate blog, and publishing informative and original content about your journey, expertise, and even helpful tips about the industry can see you gain and grow a massive following online. The idea is to publish engaging, informative, and authentic information for all those that visit the blog. This way, anyone that wishes to find credible information will log on to your site for such and much more. Just remember to stay professional in your articles to captivate even more audiences.
c. Create Positive And Inspiring Posts: According to a study conducted in 2010 on online consumer trends, it was evident that most people are more confident in engaging with companies with lots of positive reviews than those without. That said, starting a blog and publishing positive posts about your business and the market, in general, gives you an upper hand in controlling the narrative. You could have a writer or another company to create and publish a positive review of your company on Facebook and even Yelp. As long as the review is authentic and believable, you can then be sure audiences will want to do businesses with you in one way or another.
4. Track Your Online Image By Setting Up Automated Alerts
Once done setting up the online profile, you should then start working on maintaining a positive reputation. One way to stay on top of it is by setting up alerts to be notified whenever your name, personal brand, and business name is mentioned in the cyberspace. Google Alerts provides a handy way to monitor and manage this quite effectively.  You could also invest in other paid options for a more refined service as well.
5. Be Careful When Responding To Negative Reviews
It is almost impossible to leave everyone satisfied with your work. That said, negative feedback and comments will always surface at some point online. The comments may be from a rival company or even a disgruntled client. Whatever the case is, you need to be careful with how you respond to such comments and reviews. How you react to these will come back at you at some point in the future.
We recommend handling and responding to these reviews as politely as you can, all the time. While some comments may seem unfair, handling them professionally and respectfully can make you rise to the occasion pretty well. Some of the best ways to respond to negative comments and reviews include:
a. Acknowledge the complaint directly and propose an amicable way to have it rectified.
b. Apologize to the comment publicly and publicize your solution to the same as well.
c. Make it possible for a customer to comment and leave reviews on your website. This makes it easier to monitor and control.
d. Ask the complainant to update their comment (positively) once a solution has been reached.