How to Re-Vamp Your Winter Wardrobe and Add Some Style to It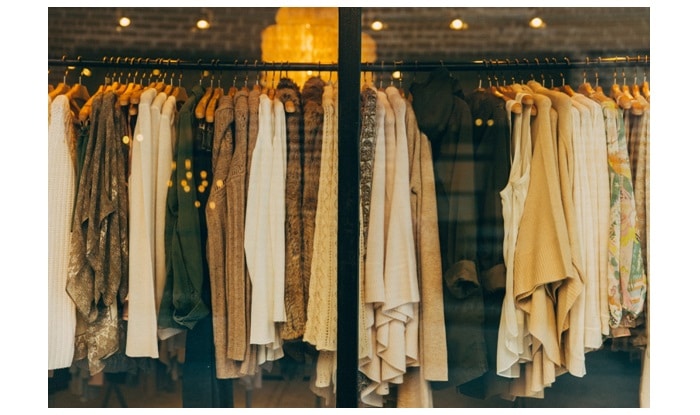 As the temperatures continue to drop and the days feel like they are getting shorter, there is one thing that is certain, and that is the fact that winter is well on its way. It's this time of year when people often put away all their summer clothing and start to bring out the warmer layers and items that will get them through fall and winter.
So, what happens if you're starting to bring your winter wardrobe to the front of the closet only to find yourself completely uninspired by what you see? Maybe your winter wardrobe is in need of some attention and revamping in order to inject a little style and interest into it. But where do you start? Here we'll take a look at some great tips that will make it possible for you to re-vamp and update your winter wardrobe so that you feel fashionable, confident, and warm all season long.
Start with a Staple Piece – Winter Outerwear
When you think about the item you will wear most in the winter,it's actually not something you'll find hanging with your clothes, rather it is your winter coat or jacket. It's the topper to everything you will wear during the season, so why not make a statement with your outerwear?
All too often people go for the basic black winter coat, but there is no rule that says you have to go this route. In fact, choosing outerwear that acts as a pop of color can really brighten up your look, add life to your complexion, and help to make those dark dreary days a little nicer.
Some of the more popular colors in outerwear include a classic red, deep purple, a rich burgundy, a forest green, or even various shades of blue. These will seem unexpected and yet can still act as neutrals that you can pair with your wardrobe. Just don't forget the coordinating outerwear accessories (mitts, gloves, scarves, and hat) to really bring the look together.
Shop Online for Original Pieces
Another tip is to embrace online shopping when it comes to your wardrobe. This is a great way to find more original pieces as they won't be the cookie cutter items you find in the big malls and chain stores.It's a great way to add a sense of individuality to your wardrobe.There's also the fact that online shopping sites tend to offer a variety of fabulous deals, which helps you to stretch your budget a little further.
Here is a list of the most interesting fashion sites to buy from.You'll find everything from high-fashion, to vintage pieces online.
Accessories Can Breathe Life into Existing Items
As you work to update your wardrobe, you may not have the budget or desire to replace everything. In fact, you may have a lot of existing pieces that are in fabulous shape and act as wardrobe basics. These are of course important in any well-rounded wardrobe, but at the same time, they can be a bit dull. So what's the solution? It's to accessorize.
Updating your accessories is one of the easiest and most impactful ways to add style to your winter wardrobe. You can pick some of the most current trends of the moment and find ways to mesh them with the existing pieces.
Key accessories to purchase include purses/bags, shoes, fashion boots, hair accessories, scarves, and jewelry.
Re-Purpose Trending Summer Pieces by Layering
Before you fully pack away all your summer clothing, you may want to look at the pieces with a critical eye. If you have any items that are particularly trendy and fashionable that you love to wear, why not repurpose them for the winter? This can be done by layering pieces. Not only does this look very high-end, it also serves a practical purpose in that it adds warmth.
Take for example that beloved maxi-length spaghetti strap sundress. If you wear a slim-fitting turtle under it, suddenly it's winter-appropriate. It just takes a little creative vision.
Texture Plays a Huge Role in Your Winter Wardrobe
The final tip to keep in mind is that texture plays a key role in your winter wardrobe. What do we mean by texture? It is the feel and look of the items. For example, a chunky knitted sweater has a distinct texture and it differs greatly from crushed velvet.
Winter is the perfect time of year to play around with various textures, and to mix and match them. This adds an instant touch of style to your look, and can also help to make your outfits appear more customized and unique.
A Winter Wardrobe You Feel Confident In
Taking the time to re-vamp and update your winter wardrobes means you'll obviously be dressed for the weather, all while looking stylish and feeling confident.