How to Find A Reputable Auto Warranty Provider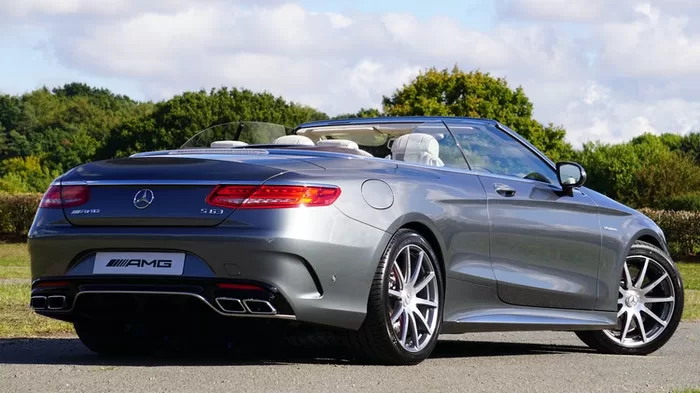 Car buyers and car owners receive many pitches for extended warranties. These give you the most promising offerings. It is up to you to determine which of them is the best extended car warranty provider for your needs.
Research is the key. Choosing the right insurance provider can give you advantages in caring for your vehicle. Below are some important considerations in finding a reputable car warranty provider.
1. Find a Company That Offers a Long and Flexible Warranty Period
A credible provider of the best extended car warranty can offer a long coverage period. This can be useful for older vehicles that have accumulated higher mileage. Some insurance providers, for instance, offer extended warranty for cars up to 12 years old and with up to 200,000 miles. With extended car warranties like this, you can use your policy for a long time after the manufacturer's warranty ends.
2. Consider the Coverage
This is the first thing to consider in choosing the best extended car warranty provider. What does the plan cover and how much would be the deductible? Credible companies also offer different coverage plans. Less expensive protection may cover a smaller number of items, have a much higher deductible or even have its own set of components to cover.
3. Choose a Company With Transferable Plan
You may want to get a new car, but you plan to sell it after a number of years. Choosing the best extended car warranty company with transferrable plans will help you raise the value of your car. It will also make your car attractive to any prospective buyer.
The successful sale of your car will protect the buyer right away. The transfer may involve a small fee for the paperwork but it will be an advantage to you and to your buyer.
4. Select a Company With Roadside, Rental, and Towing Assistance
A reputable extended warranty company can provide you with roadside and towing assistance as part of the warranty. In case you run out of gas, lock your keys inside the vehicle, or have a flat tire, the reliable provider can send assistance right away. A towing service will be available as well if your vehicle needs towing. The towing crew will haul your vehicle to the nearest authorized repair shop or dealership. This is an efficient way to keep you off the road and bring you to safety as soon as possible.
Your car may need to undergo repairs for a number of days. A good extended car warranty provider can cover your car rental allowance on the first day and on the following days. Having a temporary car to use while your vehicle is in the shop can prove to be convenient.
5. Consider a Warranty Provider with Trip Interruption Protection
It would be disastrous if your vehicle stopped working during your vacation. Finding the best extended car warranty provider with a Trip Interruption Protection plan can help. This service can pay for your transportation, lodging, and meals. This will happen if your car breaks down when you are at least 100 miles from your home.
6. Find a Provider with Offerings Worth Purchasing
Selecting a credible warranty company involves choosing one with a plan you can use. It is not about how much savings you can get with cheap warranty policies. What's important is that you can use the extended warranty plan's coverage.
You will only end up wasting money if you cannot use the plan completely. Double-checking the company's reputation will help you determine if you should invest in its extended warranty plan.
7. Read Online Reviews
This is an easy way to check if the extended warranty provider has a good reputation. Real reviews often provide a description of how the company operates. These also tell you if the clients are happy with the services. Feedback from current clients is important. This can establish your decision on which provider will be the best extended car warranty company for your needs.
Crosschecking the feedback you get from reviews with the BBB (Better Business Bureau) or other business review sites is ideal. This will strengthen your decision even more. You can also review various scam reports from certain extended warranty providers. Then, you can cross out the undesirable providers and call up the credible ones.
8. Check the Expertise and Knowledge of the Customer Service Representatives
Customer service representatives are also good sources of information about the warranty plans you're considering. These professionals have been trained and educated about the ins and outs of each company's extended car warranty offerings. It often takes months of extensive training to learn everything about a company's products and services.
You can ask customer service representatives about anything and everything you need to know about each coverage plan. Your interaction with these agents will impact your decision on which company is the best extended car warranty provider.
Having a shortlist of extended warranty companies can cut down the number of customer service hotlines you will need to dial. A list of all the questions you want to ask will help ensure you get the information you need.
Finding the Best Extended Warranty Company Can Help Your Car Ownership Easier
Some people think that an extended warranty is a waste of money, but it can be helpful in keeping their cars in top shape. You achieve peace of mind, security, and safety because you know you can always get your car the repair it needs.