How to Embrace Remote Work in Your Business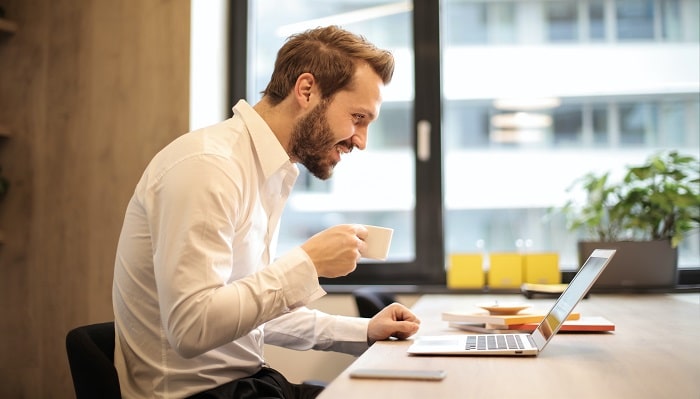 Due to the recent pandemic, many companies have had to make changes to their business plans. This has included letting many of their employees work from home in order to maintain social distancing and follow current restrictions.
While this has been a challenging time, there are many benefits to allowing remote work that are important to think about. Now more than ever, we have to stand by each other, so that we can cope with the changing times.
In this article, we are going to discuss how to embrace remote work in your business. Let's get started.
Learn about the advantages
While you might not think it, there are many advantages to allowing your team to work from home. By learning about them, you'll be one step closer to embracing it as part of your new plan. For example, research has shown that remote workers can actually be more productive. Alongside this, they were more satisfied with their income and work roles. It's certainly something you should take into consideration.
Set up online training
Online training is a great way to keep your employees motivated and informed of any of the new changes your company may be facing. Staff can easily log on, watch training videos, and take quizzes about various topics while you can monitor the results. It's also essential to make sure all of your workers have access to the same information. LMS Consulting is a great place to start if you are thinking of setting up a system.
Utilize communication software
Communication software is one of the best ways to keep everyone together and set deadlines. Members can collaborate, ask for advice, and schedule video meetings to discuss recent projects. Platforms such as Slack are great for this, but there are a variety of different options out there.
Give out clear roles and responsibilities
If you find that your remote workers are struggling with tasks, it can be wise to spend some time giving clear roles and responsibilities. For example, try and provide everyone with a schedule or set of tasks for each day. This way, they are focused, know what needs to be done, and will spend less time on unnecessary projects.
Incorporate the use of cloud-based systems
Cloud computing is a way to store all of your documents in one format. Your employees can all access these files through the internet, share, collaborate, and make changes easily. It makes remote working much more manageable and has other benefits such as cost reduction, data security, and scalability.
Focus on keeping morale high
Due to these uncertain times, it's essential to focus on keeping morale high in the workplace. You have to remember that remote workers aren't available all the time. Just because they work from home doesn't mean they will answer your call at 9 pm. You should still encourage your workers to take regular breaks and, most importantly, maintain a work-life balance. This will help establish trust between you and your employees.
By following the above, your business will be able to start embracing remote work rather than fearing it.
Good luck!