How to Choose the Right Floor Lamp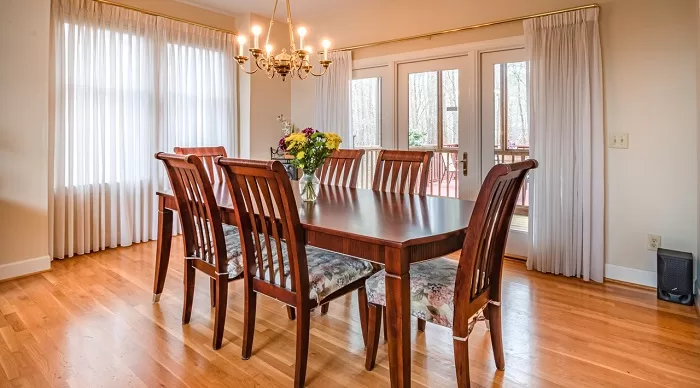 Floor lamps have always had a useful place in every home, providing additional lighting you need without time-consuming installations. Floor lamps offer both diffuse general lighting and direct lighting and are versatile enough to give a unique look you are looking for in any home space. Finding the best places to buy a floor lamp and choosing the right floor lamp can still be challenging.
When considering purchasing a floor lamp, the first you have to ask yourself is where it will go and how much light you want in that space. Let's face it, you can use floor lamps in any room since it can brighten dark corners, make great reading lights, or add a perfect decorative accent to the room. This is also what makes it very hard to choose the right floor lamp.
Here are a few tips for choosing the right floor lamp for your home or office:
Types of floor lamps
Floor lamps provide a very versatile light source. As a result of the different sizes and shapes, it is essential to know that all floor lamps are not alike. There are:
Tree Lamps
Swing Arm Lamps
Task Lamps
Arcing Floor Lamps
Tiffany Lamps
Contemporary Lamps
Bohemian Lamps
Torchieres
Novelty Lamps
Club Lamps
Table Lamps
There are many more to choose from but know that each one is meant to give you the maximum (or minimum, if that is your choice) lighting options.
Room Size Matters
When deciding on a floor lamp, you need to consider the room's size you plan to put it in. You also have to consider the ceiling height, as well. Very high lamps can look disproportionate if the ceiling is low. If there is enough space overhead, floor lamps that are too short will not look tasteful, and instead of filling the room with ambient light, it may do the opposite.
A common oversight is to buy a lamp without first measuring the area in which it will fit. Avoid buyer remorse and always measure first (with an actual tape measure and not just your eyeballs!). Measure the height and circumference of the lamp. Also, consider the weight. No one wants a heavy lamp (especially if you like to move around furniture.
Size Of The Lamp
Don't oversize them all-choose a single lamp or some big lamps and add an element of light to your space unexpectedly and conservatively. Small places such as reading corners, dining room corners, corridors, etc., are natural places to put large, oversized, bright lamps. Large lamps or pairs of lamps can steal the spotlight of space, so take advantage of their ability to attract lamps with avant-garde style or whimsical patterns. Large lamps are great for setting up a room-wide scheme.
Shape of Shade
Choosing a shade is necessary if the floor lamp does not come with one. Tapered shades tend to blend well with classic decorations. The fusion of antique ceramic lamps with colorful Indian fabrics and tapestries reveals both a sophisticated and classic look. If you need to add color or texture to your room, a unique lampshade will only add the spice you are looking for. Look for bold patterns, interesting textures, or shades that have beads or tassels.
When choosing the best place to buy a floor lamp, ensure you read the full descriptions, reviews, and make comparisons to similar lamps. Also, don't be afraid to use your floor lamps in combination with table lamps. Some have a downlighting, and some have an uplighting, which can maximize the options you are looking for at varying times of the day.