9 Ways to Get More Bookings for Your Yoga Class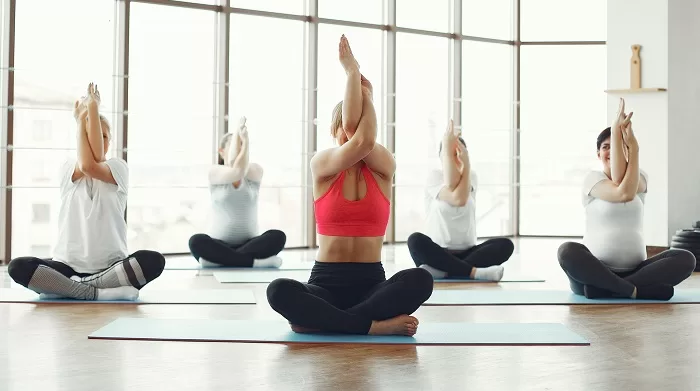 If you own a Yoga class, you may be interested in learning more about how to increase bookings. The first step is to ensure that you have a well-planned marketing strategy.
Below are tips that can ensure your yoga class gets more bookings:
1. Flyers and Posters
Flyers and posters are supposed to be appealing and creative. They offer visibility such that the people around will get to know there is a yoga studio around.
People offering yoga classes can attest to the fact that the posters and flyers help to increase bookings. You may have three clients as you start. With time, you may have at least 60 clients at one go.
Flyers and posters should be attractive. The content present in the posters should be good. You can distribute the flyers in person as you talk about the benefits of attending yoga classes and how they contribute to fitness management.
2. Social Media Marketing
To market your yoga studio, you can post videos regularly on different social media platforms. Some of the platforms that you can use include TikTok.
Make sure you have an appealing and highly functional website, a Twitter, Instagram, and Facebook page to advertise your yoga studio. Keep in mind some posts will perform successfully on Instagram as compared to Facebook. When using Facebook, you can opt for the live feature since it lets the users post live videos to their feed. Such videos ensure you can get more attention. Also, you can present a demonstration video of the yoga studio.
Ensure that the social media strategy you have deployed looks real and authentic. Ensure you are creative, and you should post photos and quotes in an alternating manner. Make sure you have formulated a Facebook event like theme for the class using a real image. Your close friends can share the event to make sure it has grown in terms of popularity.
3. Get in Touch with Local Media
Local media comprises of the radio channels in the city. They can be used to reach out to the people. It's not all about using the internet; some seniors may also prefer to read newspapers instead of listening to the local media, including the radio. You can air a 5-minute talk show over the local radio station or even compose a feature for a journal or magazine.
The newspaper editors usually like to post local content. Get in touch with one of the editors and ask them to help with the coverage report since it will be published in the local city news. The media channels should also be present on different social networks to boost the marketing strategy being utilized by the yoga business.
If you are interested in learning about how to increase bookings for your class, you should try out local media. Such channels will be happy to have free news about your yoga classes business.
4. Vouchers, Coupons, and Discounts
Discounts usually help to attract more students. Some of the students want to start yoga classes; however, they have not yet decided on whether they should join or not. The discounts will be appealing to prospective clients, and they will enroll to take advantage of the present offers.
Please coordinate with the nearby shops to make it easy to distribute the vouchers and coupons are the reception of each business. If anyone approaches your studio, feel free to give them the vouchers. They can also get a discount for the first five classes.
5. Offer Classes at Yoga Festivals
During festivals, you can offer yoga classes. The local community participates in such events, and they may express their interest after learning more about yoga and what it entails.
To seize such opportunities, you should be bold. If you are shy, you cannot achieve anything. If the organizers of an event do not accord you the chance to offer yoga classes, you can still market your business by distributing flyers.
6. Bringing Out Something New
Bringing forth new ideas can help to improve the growth of the class. Different people have varying preferences. So, make sure you have brought something new to the studio. If you feel that your business's growth is stunted, you will have a hard time getting new clients.
Make sure that your teaching box has grown such that you can also offer fitness management services. Other services to offer include meditation classes. To run the business efficiently, you can ensure there is a booking system.
7. Invite Your Friends
When friends take yoga lessons together may boost the mood of the other students. Friends should be allowed to attend the classes since they help to ensure the other parties feel comfortable. You can request the present students to tag their friends along at least once a week. The hard part is attracting new students and getting them to enroll for classes.
Although a suitable marketing strategy is important, it is advisable to make sure a booking system has been put in place.
8. Introducing Professionals
Introducing professionals will help to solve the issue of how to increase bookings. Scheduling software should also be put in place.
Some of the professionals who should be present during the class include Reiki practitioners. Their services may come in handy when there is a restorative yoga class booking. A massage therapist may also come in handy. They can offer mini sessions after each class; the only limitation present can only be a lack of creativity.
9. Offering a Contest
Yoga challenges ensure the students are motivated at all times. Besides ensuring there is a contest, make sure there is scheduling software.
The students will enjoy taking part in contests presented to them. The challenges can be in-person or online, and they will ensure people are excited and motivated about yoga.
Some of the challenges may include three days of self-love whereby you can share some of your journal entries. A reward should be put in place for the individuals who manage to complete the challenge. Students should also share their progress with regard to the challenge.
Conclusion
Ensure you are friendly, self-disciplined, and updated that the students like yoga. Make sure you avail yourself early for each class. Also, interact with the students freely and have a good time with them.