How to Choose the Perfect Electric Skateboard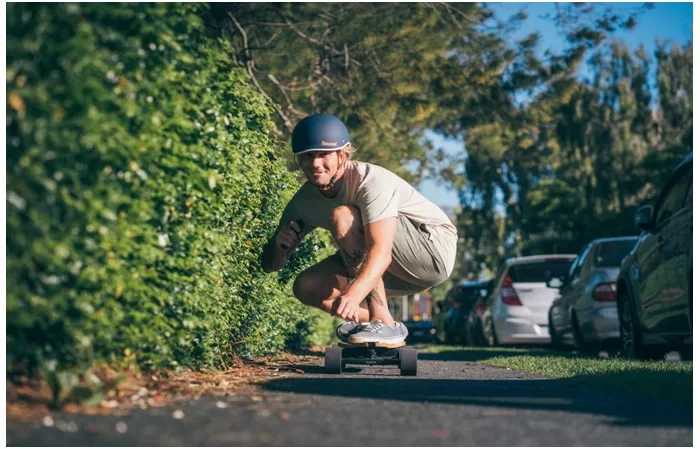 Electric skateboard is a great way to commute, spend time outdoors, or simply have fun. The electric boards are growing in popularity, with demand increasing by 50% in the USA in the last three years, and are here to stay. Because it is so popular, there are so many models and brands available that it is hard to choose from.
The basic concept of an electric skateboard is a board with wheels, which you can accelerate and brake with remote control. The first difference between a normal and electric skateboard is obvious: the first one works by you pushing it, while the second one uses a motor for the same purpose. Most of the riders of an electric skateboard compare the ride with snowboarding or surfing, the ultimate endless carving feeling.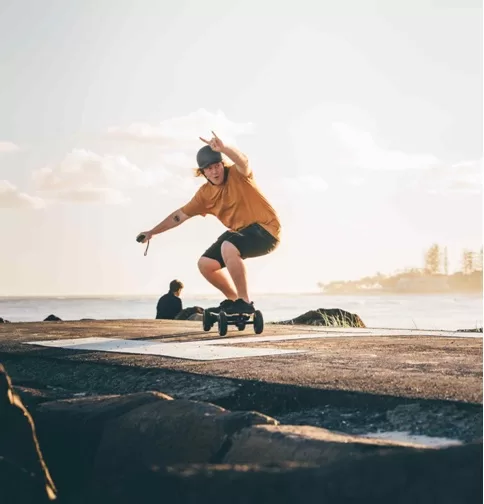 Since it was invented decades ago, the product and the industry have evolved. Now riders can choose from various deck materials (carbon, bamboo, or plastic), wheels (for street and smooth surfaces or off-road terrains), and motor performance. There are options available for all types of riders: daily commuters, hard-core skaters who want to try something new, and off-road riders who are always prepared to tame wild terrains. As there are so much to choose from, we outlined three important key points when choosing the perfect electric skateboard for your needs:
How do you see yourself using an electric skateboard?
It is possible to divide riders into four main categories:
The daily commuters: they use an electric skateboard to go to and from work. Generally speaking, they work in the city, and they don't want to pay for parking or being stuck in traffic;
The weekend fun-seekers: the weekend warriors who just want it for fun. They want to spend time with their kids or friends, explore new places, and explore new places;
Boardsports addicted: surfers or snowboarders who want to use it as a replacement when there are no waves;
Mental health advocates: they use it to get away from daily life as a way to practice mindfulness.
When choosing the perfect electric skateboard, have in mind why you want to have an electric board. Which of the categories above do you most fit in? A commuter board will probably be lighter and with more range than one for the weekend warrior. When comparing the boards available, make sure that you have a clear idea of where you want to ride too.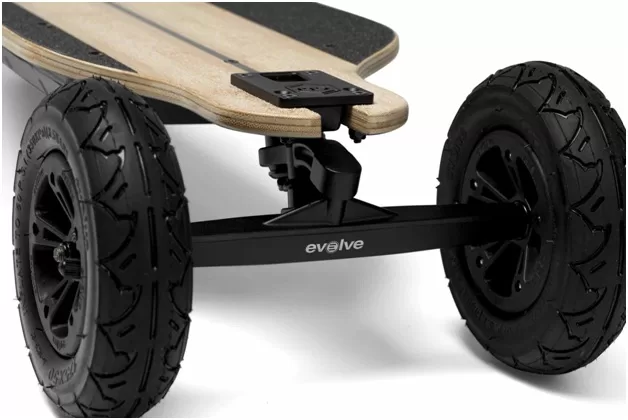 More than only specs
What use will you make of the electric skateboard? Will it just be fun indoors or a means of transportation that will take you around town? In the case of the second option, range and weight are important aspects to compare. There are models available in the market that can go up to 40 miles on a single charge. Others can only do 10 miles. Which one is the best? It depends! If you work 7-8 miles far from home, the one with less range will do the job as you can charge it while working, for example. Because at the end of the day, nobody wants to have range anxiety!
In terms of speed, there are already models that reach up to 30 mph. It is insanely fast, but it does not mean that you need to ride an electric board at that speed. It is all about how the board feels under your feet. Finally, other specs, such as motor, wheels, motor controller, and maximum load, are also important to consider.
Choose an electric skateboard from a well-known brand
If you're going to invest considerable money in an electric skateboard, don't take risks: choose a well-known brand with easy access if you need any assistance. The last thing that you want to have is a dead skateboard. We recommend that you do some thorough research on the make of your chosen model, find out how good its support is, read the customer's review, and check if the warranty is included.