How the 2010s Changed the Idea of Office Culture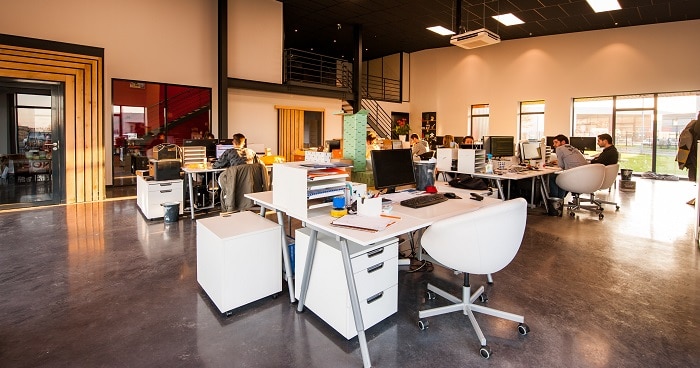 Office culture has come a long way in recent years, partly due to technological advances but also because our standards have changed when it comes to office expectations and what it means to be comfortable and productive five days of the week. If the 2010s office environment is all you know, then let's review the modern-day advantages to put this progress into perspective. You may also read something you like and be inspired to action it in your own workplace to improve office culture.
Tangible perks
Prior to the 2010s, you would be lucky to even have a communal office fridge, with few tangible perks beyond that offering much to the office population. Now in the 2010s and beyond, it's common to see coffee and coffee machines for offices available to employees. This perk can easily break up the day with a caffeine hit and saves employees darting out of the office to buy a cafe coffee. Whether it's a pod machine or an espresso machine, this tangible perk has really brought a collaborative culture to many offices and has created some enjoyable rituals throughout the day with little investment from the employer.
Break out spaces
Employers are more intentional with their office design now, choosing to design areas that facilitate greater collaboration and free-thinking. These areas are less rigid than your typical boardroom and compatible with enhanced technology and presentation tools so they are ready to be utilised and facilitate agile meetings as required. These break out spaces also ensure that managers can work more directly with their team and effectively build a greater culture in each department. They also provide a reprieve for those who prefer a quieter working atmosphere or like to take work and personal calls in a private setting.
Workflow technology
Office culture can be created and maintained through digital channels and doesn't need to be a face-to-face encounter necessarily. Workflow apps like Slack not only make task management easy, but there have instant chat functions that encourage conversations and communication across different departments. There are some workplaces that have themed days where conversations, games and even challenges are all happening in the platform which includes all employees. This makes managers so much more accessible and removes the hierarchy in favour of collaboration and social support.
Flexible working arrangements
Flexible working conditions are a privilege that was a long time coming, with parents, students and special needs employees now able to conduct their work in a format that makes sense for their lifestyle. These arrangements also benefit top-tier employees who don't necessarily need to be visible to manage their teams and reach success. It also sends a message that the employer is compassionate to the needs of their greater team, and respect them to honour their hours outside of the office. Fostering an environment of trust, flexible working conditions have become about as important as a salary to those who need it, and can be instrumental in designing a better office culture. Companies that refuse to acknowledge the flexible options available may find they are unable to get top talent who expect those privileges.
Office culture and employee satisfaction only started to gain traction in 2010, around the same time employees started to learn that they did not need to dedicate a decade to an employer and actually seek other experiences in new environments. The office format itself is radically changing, and it's not uncommon to see some organisations shifting to a partial or entirely remote setup. The advancements in 2010 have paved the way for a better office atmosphere where culture is the key parameter to measure.