How Software Has Changed the Modern Business Landscape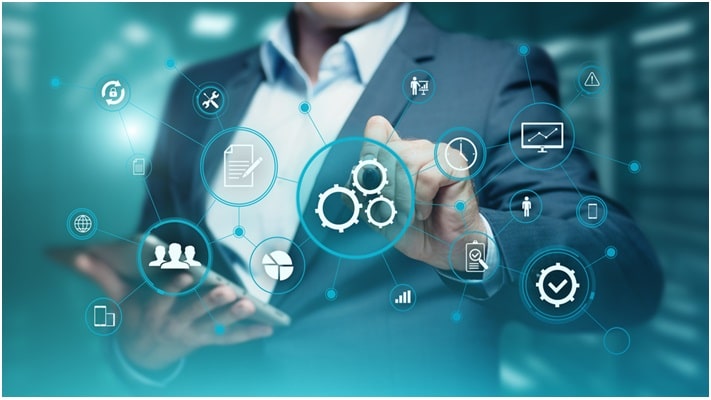 In the last number of years, business software has revolutionized the ways in which companies are doing business. Smaller organisations now have the ability to use the same tools as larger companies to level the playing field and create a more competitive marketplace than ever before. With advanced business software tools easily available to organisations of all types and sizes, the business landscape has shifted dramatically. With the right technology in place, even the smallest startup can compete in today's fast-paced business environment.
Business software applications allow businesses to handle tasks such as bookkeeping, scheduling, payroll, marketing and invoicing, more efficiently than they have been able to in the past. Not only are companies operating more efficiently but they can also save money, reduce the number of errors and be more productive in the process. In the modern business landscape, this more precise approach to business has changed the game for many business owners allowing them to work smarter, achieve more and overcome many barriers to growth.
Let's take a closer look at just a few ways that software has changed the modern-day business landscape.
Increased Mobility
As more and more employees are beginning to work remotely, software can help to ensure that everything goes smoothly. Whether you have a sales team out in the field, you are visiting clients, or you are at a conference, business owners should always know what is happening in their business. Modern business software solutions allow companies to operate on the go, no matter where they are while keeping everyone connected and on-task. This increased mobility will change the business landscape as organisations can work seamlessly on the go, instead of having to work from a set location or locations.
Cloud Computing
The modern-day business landscape has arguably been most greatly influenced by the massive uptake in cloud computing. Cloud-based software solutions allow business teams to collaborate with ease across time zones and geographical boundaries. Cloud-based applications also help companies to keep their important documents and files safe and secure in case there is a natural disaster, a flood or a data breach on-site. Providing an affordable and effective facility for companies to collaborate on projects, share files and protect their valuable data, cloud computing has had, and will continue to have, a huge impact on how we all do business going forward.
Improved Connectivity
Different communication software packages have been implemented by businesses around the world, making it easier than ever to stay connected. A businessperson in Sydney can speak in real-time with their business partner in New York, any time of the day or night making for better communications than ever before. Not only has technology changed how those in business communicate but it has also had a major impact on how businesses communicate with their customers. With the world more connected than ever, businesses can operate globally and expand into new markets with relative ease.
More Productivity
With advancements in software, businesses no longer need to operate in the traditional 9-5 workday. Using the most advanced business tools, company's can allow their employees to be more flexible and work at times that work with their schedule. This results in a happier, more productive workforce. Furthermore, this change to business culture is bound to have a major impact on the business landscape as we move further into the twenty-first century. Managing this constant connectivity to prevent employee burnout, will be crucial as there is the potential for there to be less downtime for employees to recover and recuperate.
Looking To The Future Of Modern Business
In recent years, technology has a had a huge impact on all of our lives and it's not showing signs of slowing down any time soon. In fact, as businesses around the world continue to utilise the latest business tools, technologies and software, we can expect the business landscape to become even more competitive. With businesses of all sizes having the ability to be more efficient, productive and connected than ever before, the future looks exciting for the world of business.