A Comprehensive Guide to Prototype Manufacturing in Several Industries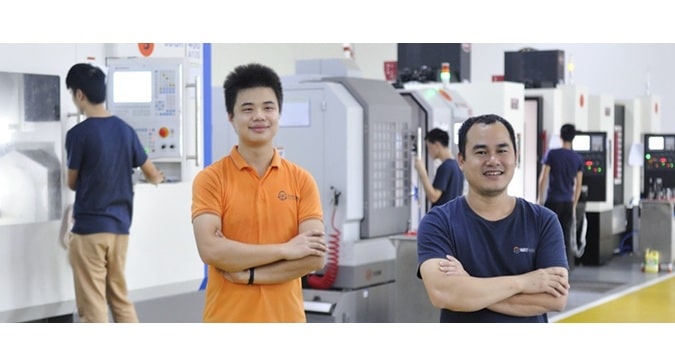 As the demand for consumer goods skyrockets, many companies have stepped up their operations to deliver products timely and efficiently. One of the focal points for design and manufacturing engineers in product lifecycle handling is Prototyping – an essential process in manufacturing production. Custom prototypes help these engineers conduct evaluation tests, fit checks, and other design and fabrication areas. Often, the accessibility to these prototypes mainly depends on the company's size. Large-scale manufacturing industries have more resources to fabricate models in-house. However, it is a different ball game entirely with mid- and small-scale production firms, as they tend to lack the proficiency, workforce, and machinery for prototype manufacturing.
Each project requires significant analysis of the technology and direct raw materials that go into producing prototypes. Companies use the same materials in the production phase to design some of these models, including those that serve engineering or functional purposes. On the other hand, they can use cheaper or fast-molding materials for conceptual or mock-up prototypes. The need to thoroughly test and affirm specific key material properties during production is not mandatory, including the test for material strength and stiffness. In contrast, the shape and size of products are of higher priorities. Whichever a company uses, prototypes help engineers visualize the end result of a concept or process in terms of appearance and performance.
What Does Rapid Prototyping Mean?
Designing a prototype can be time-consuming and stressful, as intricate details of a model or assembly must be accurate to prevent irregularities or defects. Another area of concern the traditional prototyping process poses is the inability for companies to meet up with ever-growing market demands. For that reason, many companies have switched to rapid prototyping, which is the use of technology and systems to fabricate physical operating parts or concepts. This technology includes design software, such as 3D computer-aided design, also known as CAD; and a high-tech 3D printer that prints the designs into tangible products – a process known as additive manufacturing.
Rapid prototyping has taken prototype manufacturing to the next level. With this methodology, companies can fabricate prototypes faster and come up with more intricate designs that appeal to market demands. There is an improved efficiency in product testing before mass production commences. Prototypes with materials such as aluminium, titanium, and stainless steel undergo fabrication using selective laser melting, also known as direct metal laser sintering (DMLS). With this printing technology, engineers print and fuse metal parts off model designs, using laser beams – consider this the next-level, metal-molding technology.
This type of prototyping is not limited to the manufacturing industry, as it can be used in network design. Network engineers can implement network infrastructure mapping, using various prototype systems, one of which includes Mininet. With this tool, it is easy to develop and test a software-defined network (SDN) prototype. The architecture of this prototype simulates a network topology. Furthermore, rapid prototyping extends to software deployment, but in this case, software developers use a term known as rapid application development (RAD).
Does This Make Rapid Prototyping the Same as 3D Printing?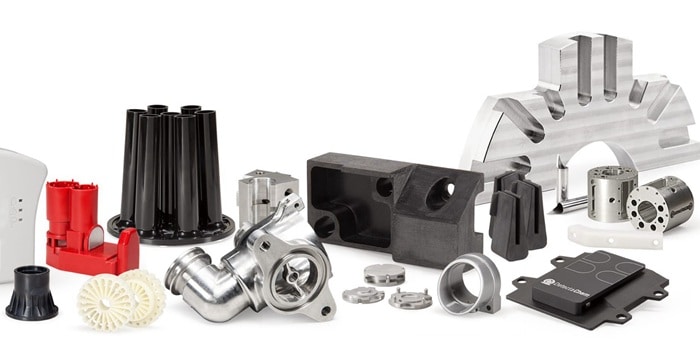 Even though terms like 3D printing or additive manufacturing are used in rapid prototyping, the former is in no way equivalent to the latter. However, it is worth noting that 3D technology paved the way for rapid prototyping, as companies found a way to produce prototypes faster and more accurately. Also, products now come with higher quality and finishes. Nevertheless, there are several types of technologies used in additive manufacturing. They include:
Vat photo polymerization
Powder bed fusion
Binder jetting
Material jetting
Directed energy deposition
Sheet lamination
Material extrusion
Although these methodologies produce better prototypes, they have high production costs; hence, small-scale companies with less financial resources may avoid implementing them. 3D printing differs from rapid prototyping, as the former defines a manufacturing process, while the latter is the final product or result.
It is worth noting that 3D printing can be used in rapid prototyping, along with other technologies like vacuum casting, CNC machining prototyping, investment casting; or as a standalone.
Types of Prototypes in Additive Manufacturing
Each prototype has its individual category that defines its level of performance, design, and development phase. The prototypes range from low fidelity to high fidelity, depending on the accuracy of appearance, dimension (size), functionality, and interface design.
Low Fidelity Prototype
Prototypes under this category are fast to build and come with less intricacies. Engineers produce these models to test conceptual designs, including mock-ups made of paper and cardboard. They also apply them in the evaluation of consumer products.
High Fidelity Prototype
Prototypes with high fidelity have appearances and functionalities that are similar or the same with the end product. Companies where precision is of utmost priority use these models to designs their products, including those in defense, robotics, automotive, and aerospace industries. These manufacturing firms also incorporate 3D design and printing into their production process.
What Makes Rapid Prototyping Important and Beneficial to Several Manufacturing Companies?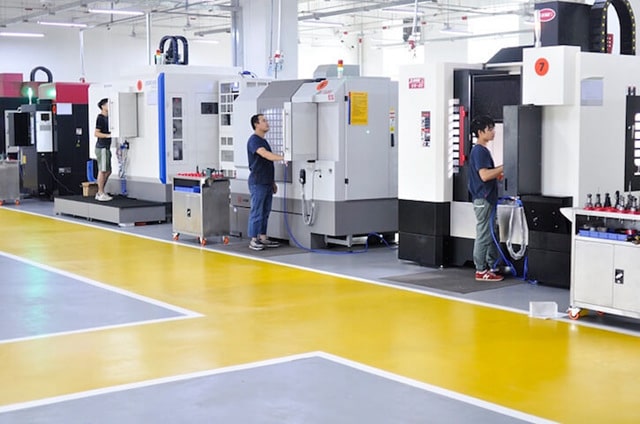 Rapid prototyping has revolutionized product design and development. Companies no longer have to worry about previous difficulties encountered in showcasing the final appearance and performance of products to clients through prototypes. Even small-scale production firms can produce prototypes in-house – thanks to the evolution of technology and design. Engineers can create digital models and print them accurately. This technology has erased the majority of the challenging procedures that comes with manufacturing.
With software like CAD and 3D, engineering designers and manufacturers can create prototypes faster; this has also increased production rate. Rapid prototyping technology has helped companies to manufacture high fidelity products based on concepts, unlike other types of prototyping. Hence, many of them embrace this methodology when designing new products. Here are some of the benefits worth noting.
Design Concepts with Ease
Concepts are no longer limited to paper-based designs. Rapid prototyping technology adds a new key element to conceptual designs. Engineers, manufacturers, and consumers can appreciate the look and feel of a potential product in its initial state. Each design shows exactly how the final product will be and perform.
Improved Design Scalability
Additionally, concepts are now scalable in the sense that it is easy for designers to add or remove features from a prototype, without ruining other design components. With this option, companies can improve their products based on feedback from consumers and stakeholders. Initially, the manufacturing phase comes with lots of modification to ensure that the final product meets market demands. With the paper design, making such changes can be tedious. However, rapid prototyping is a game changer for several industries.
Less Design Flaws
With rapid prototyping technology, it is easy to detect and fix flaws in a product design before mass production. Additive manufacturing materials share similarities with those of the final product, which makes it easy to run several tests to ensure optimum performance before launching a product into the market.
Reduced Production Cost and Time
Companies no longer have to spend tons of money fabricating prototypes. Rapid prototyping helps to curb waste of material, cost of using high-end equipment, and other related challenges. Design software, such as CAD, helps designers to create different concepts and print them with high precision.