How Operators Optimise Mobile Sites for iGaming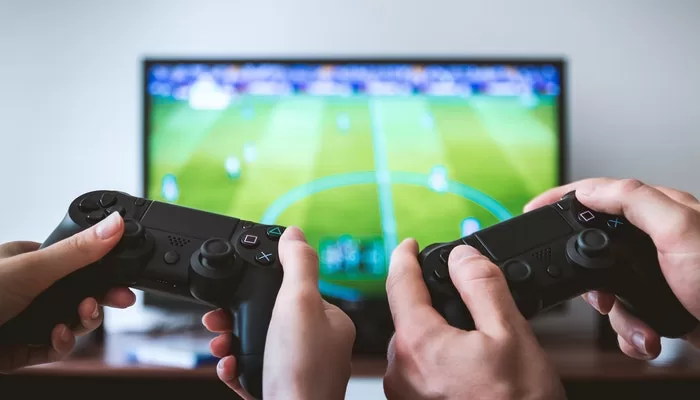 The number of smartphone users stands at over 3 billion, with an expected rise in the coming years. Handheld devices are responsible for half of the web traffic. It's why different industries strive to reach mobile audiences. Internet gambling is one of the sectors capitalising on the power of mobile technology to grow. Mobile casinos are almost standard. Any operator without one is missing out. Players get various benefits from mobile gambling platforms. Firstly, the sites increase access. Since the devices are portable, gamblers can log into casinos from anywhere, provided they have internet. Players can also find a broad category of games on multiple devices.
Gambling websites cater to mobile users using native apps or optimised sites. Over time, the quality of mobile games has improved considerably. Still, the experience comes down to the platform. As with regular online casinos, development matters a great deal. The effort an operator puts into its mobile website or app determines how well it serves users. When choosing a gambling platform, players want one that guarantees a smooth-sailing adventure. So, how do casinos make this possible?
Focus on Navigation
When gamblers visit your mobile site, they should be able to find what they need with minimal effort. Navigation is a critical element of the mobile experience. It acts as your platform's blueprint, telling users where to go. A good app or mobile site should be easy to navigate. Players should be able to move from one part of the platform to another without having to get over too many obstacles. Searchability is the foundation of effective navigation. Make it uncomplicated for visitors to search for games, bonuses and payment options, among other aspects. One-way mobile casinos achieve that is by maximising the chrome, the space that navigation elements occupy.
Mobile platforms don't have a lot of real estate to spare for the chrome. On desktop, you can fit the primary navigation, search bar, the back and forward buttons in one place. Mobile doesn't afford you this luxury. However, it doesn't mean you have to do away with some of the features. The best mobile websites hide various elements and display the primary ones. Another way to boost navigation is through a clean organisation. Laying out the various features neatly on the site makes them easy to find. Operators find layouts that suit their platforms because not every approach works for every site. Poor navigation can drive away traffic. A player new to Stake crypto gambling might leave the casino app if it takes too long to locate certain features. Besides enhancing user experience, ensuring decent navigation might be a legal requirement in some regions. Therefore, operators must make sure they comply.
Design for Speed
Another reason players might leave a casino app or mobile site is slow loading speeds. Online users have limited patience. A majority of visitors will leave a website if it takes more than five seconds to load. The situation is even worse on mobile. Your platform is competing with an array of other apps, including social media sites, streaming apps and games. Therefore, if users feel like they have to wait too long to get what they need, they can switch their attention to something else. Gambling websites avoid this by making their mobile platforms as fast as possible.
Casinos have a lot of features. The games can especially compromise speed due to the graphics included. You can counter this by making other elements as light as possible. An app with few animations loads quickly. Limiting the content also means players don't have to wait longer than necessary for the text to load. Small images are another way to increase speed. Bugs affect speed, as well. Thus, fixing bugs reduces lagging.
Make Registration Simple
Some online gamblers go directly to mobile casinos when looking for suitable gaming websites. It means they interact with the casino on a small screen from the get-go. Operators optimise their platforms for these users by simplifying the registration process. Let players see that your site is user-friendly from the beginning. If the signup procedure is too long or overly complicated, then it will discourage potential customers. It shouldn't take more than five minutes for users to fill in the registration form. Start by displaying the signup button prominently. Don't ask for too many details, especially if they don't contribute to the quality of services delivered. Regulated online casinos have KYC (Know Your Customer) policies that require additional verification. However, operators must be cautious not to overburden users during this process.
Enhance the Payment Process
A mobile casino could have an impressive design and excellent speeds but fall short on the checkout. The ultimate goal of every gambler is to try and win. The average player knows that winning is rare, but still tries anyway. If this player is lucky enough to win, then the casino should fulfil its responsibility and pay without any issue. Imagine if you won, then have to go through a complicated procedure to get your money. The longer the payment process takes, the more frustrated customers get. It would be difficult to convince players to return to the site.
Therefore, operators try to make cashouts as facile as possible on mobile. Most traditional payment methods are easily adaptable to mobile websites. So, whether your casino supports credit cards, wire transfers or e-wallets, payments should not be a nightmare. The withdrawal page should be easy to access and the banking alternatives readily available. In instances where customers have toverify their identities to withdraw large sums, the procedure should be fast and simple.
Mobile gambling is said to reach $54 million by 2025. Today's casino gaming experience is incomplete with mobile options. It's why operators develop apps and optimise their websites for small screens. However, offering mobile platforms is not enough, casinos must ensure players have rewarding experiences. For that, they must structure mobile sites to deliver seamless gaming.