How Nursing Can Provide You with Great Career Change Opportunities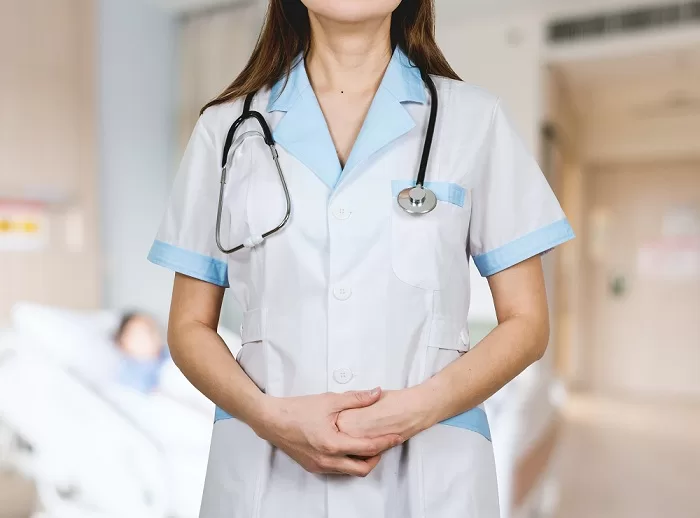 Are you stuck in a career rut? Has the disruption caused by the ongoing covid-19 pandemic, along with the compassion and dedication shown by medical staff working on the front line, inspired you to embark on a new career in the medical profession? If so, then you could consider nursing. The U.S. is currently experiencing a shortage of nurses, which looks set to intensify over the coming years. This is due the aging baby boomer generation requiring an increasing amount of medical care as they enter old age, and the current generation of nurses entering retirement. Due to this, as a nurse you will never be out of a job—an important consideration to take into account during these uncertain times. So, how do you become a registered nurse, and how can you progress your new career in as little time as possible? Here are some ways that nursing can provide you with great career change opportunities.
Study an Accelerated Bachelor of Science in Nursing (BSN)
Traditionally, you would need to complete an Associate's Degree in Nursing in order to become licensed. While this route is still an option, hospitals are increasingly only employing newly qualified nurses who have a Bachelor of Science in Nursing. If your background is in a completely different field—finance for instance, or the arts—rest assured that changing your career to nursing will not entail spending another four years on an expensive degree program. Instead, you can opt for online accelerated BSN programs for non nurses, which are designed specifically for those who already have a Bachelor's degree in another field. Though you may have to take certain math and science prerequisites, particularly if you come from an arts and humanities background, you won't have to retake the general education courses you have already completed as part of your original degree program.
An accelerated program takes on average 18 months to complete, with students purely taught nursing skills, such as how to plan and deliver nursing care for patients at every stage of life, and learning about current healthcare issues and policies. Some accelerated BSNs also provide clinical placements, allowing you to gain valuable skills and experience alongside healthcare professionals in a hospital or clinic. You will graduate with a Bachelor of Science in Nursing and have the knowledge and skillset needed to pass the NCLEX-RN, through which you will achieve your dream of becoming a licensed registered nurse.
Progress to Become an Advanced Practice Registered Nurse
After solid few years' experience working in hospitals, clinics, and other medical facilities as a registered nurse, you might feel ready for a change and a new challenge. You might, for instance, want to specialize in a specific type of nursing, such as becoming a nurse anesthetist or a midwife. Progressing your career to an advanced nursing role means that you will have a greater responsibility in providing specialist patient care. Though at times stressful and chaotic, becoming an advanced practice nurse is ultimately a rewarding career.
In order to specialize in a particular medical field and become an advanced practice nurse, you need to go back to school and complete a Master of Science in Nursing. These usually take around two years, and they allow you to specialize in the particular nursing field that you want to progress into, such as midwifery, geriatric care, or psychiatric nursing. Most Master of Science in Nursing programs are taught through both classroom lectures (many programs also offer online learning options if you are unable to commit to weekly classes) and clinical placements in your specialized field. If you already know the area of nursing that you want to work in before studying for your undergraduate degree, there is the option of completing an RN-to-MSN bridge program, which will allow you to receive your Bachelor of Science in Nursing before immediately moving on to a specialized Master's course. However tempting this fast-track route may sound, never underestimate the importance of clinical experience on hospital wards and in other medical facilities. Dealing directly with patients and adjusting to any day-to-day issues that arise are when you will hone your nursing skills, and you could well benefit from this extensive on-the-job experience before moving on to a specialization.
Nurse Administration
You might realize after completing your Bachelor of Science in Nursing, or perhaps after working for a few years in the field, that you're not cut out to be a nurse on a long-term basis. The fact of the matter is that nursing is a physically and emotionally demanding role. Hours are long and hectic, and you see patients suffering terribly with not much to help them in some situations. All this can begin to take its toll, and you might as a consequence prefer not to work directly with patients on the ward. If this is the case, has all that time and money spent on earning your registered nurse license been wasted? Of course not—you can instead go into nursing leadership and administration. Rather than being directly involved in administering care and treatment to patients, this role involves organizing staff recruitment, training, and scheduling in order to maximize the delivery of patient care. In short, nurse administration is the organizational end of the caring profession.
A Bachelor of Science in Nursing is the only requisite for becoming a nurse administrator, but it is becoming more common for employers to look for candidates with an additional Master's degree, particularly for more advanced leadership roles such as chief nursing officer. If you are working as a registered nurse and know that eventually you would like to progress to nursing administration, you can choose to study a Master of Science in Nursing with a specialization in nursing administration. You will also be expected to have at least two years' worth of experience working as a registered nurse. Having this experience will provide you with the understanding of the nursing role and will allow you to fully implement your nursing organization skills.