Data Science Vs Business Analytics: Which is the Right Degree for You?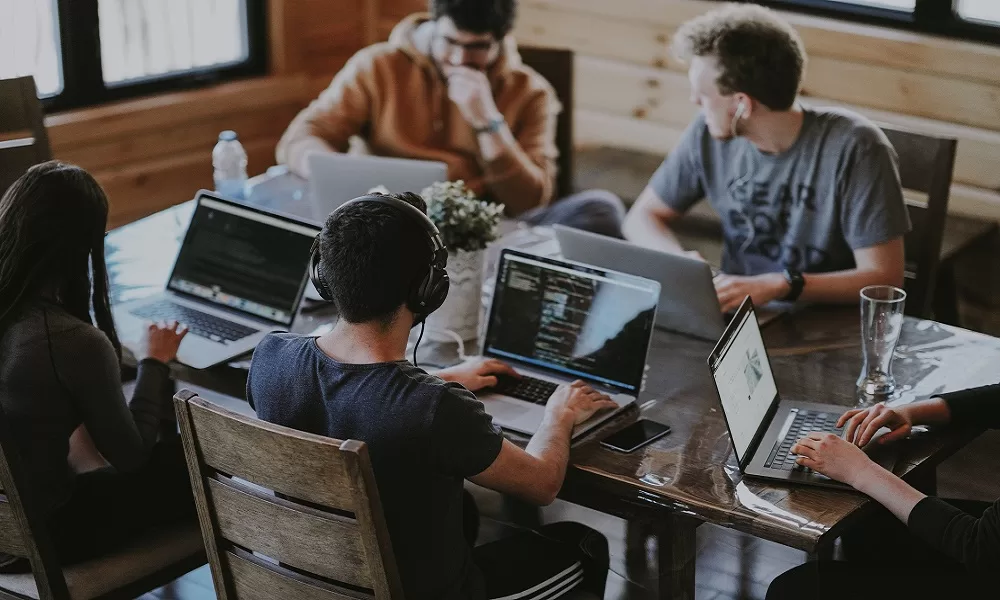 There are lots of things to think about before starting a degree program, including which college you want to attend and what career you want to have in the future. Do you choose to move to student accommodation, or do you study online? With so many choices available to us, it's often hard to decide what we want.
The first thing you should consider when it comes to starting a degree is what you want to major in. There are literally thousands of majors available for you to choose from, so you'll definitely need to do some research.
Don't worry; choosing a major isn't as hard as it sounds. Here are some of the top things you need to consider when choosing one that is perfect for you:
Your results
Your abilities
Your values
Your interests
Your passions – choosing a major that allows you to follow your passions is always a great idea
Your employment prospects – will you be able to get the job of your dreams in the future with the degree you choose?
Will it be around in the future – we live in a world that is constantly changing. New technology is being introduced on a daily basis. You need to think about whether or not the career you choose is future proof.
The possible salary after completion
Two incredibly popular degree options at the momentare a degree in data science and a degree in business analytics. If you're interested in either of these courses and you want to know a little bit more about them, how they are different, and which one is right for you, then you've come to the right place. Keep reading below to find out everything you need to know about these amazing degree options.
Data Science Vs. Business Analytics: An Overview
The terms business analytics and data science are often used interchangeably, but it's important to know that they're not the same thing. While these careers both involve collecting, modeling and gathering insight, there are a number of differences between the two. Here are some of the main differences you should think about when choosing between the two options:
Business analytics – business analytics was first introduced in the 19th century by Frederick Winslow Taylor. The job of a business analyst is to come up with innovative solutions to problems within a business environment. This can include profit, cost, etc.
Data science – the term data science was first used by DJ Patil (LinkedIn) and Jeff Hamerbacher (Facebook) in 2008. Data scientistsanalyze data and information on theimpact of geography, customer preferences and seasonal factors on a business.
Data Science: A Deeper Understanding
In general terms, data scientists get more involved with the gathering and analyzing of data than business analysts do. They usually have to learn more technical skills in these areas in order to be successful in their chosen career. Data scientists create algorithms that collect, analyze, develop and produce data.
While business analysts focus on looking for trends and finding ways to use the information they gathered, data scientists will go one step further than this by looking into what's causing the trends to occur in the first place.
Data scientists will need to have a good understanding of mathematics and how machines work. They also need to be able to write algorithms. The algorithms they develop will help them to find connections between different data sets, e.g. how age and location affects how much a customer is willing to spend on a product.
Business Analytics: A Deeper Understanding
Business analysts analyze datain order to help businesses make concrete, informed decisions. The role of a business analyst is continually changing, but their main aim will always be to solve problems and improve efficiency within a business. They can do this by:
Improving managerial strategies
Gathering and analyzing data
Communicating clearly with others.
They are expected to have a knowledge of programming and statistical tools too.
The majority of business analytics students come from backgrounds in business, management, IT, computer science, andother related fields. Communication is a key part of the role of a business analyst asthey will often act as a middleman between executives, data analysts and stakeholders. Completing a degree in business analytics will teach you how to communicate effectively.
Data Science Vs. Business Analytics: The Similarities
Even though data scientists are more into the mathematical side of businesses, and business analysts are more of an expert in their field, there are a few similarities between the two careers. Some of these similarities include:
Communication skills – This is more important in a career as a business analyst than as a data scientist
Critical thinking skills
Statistical understanding and theory
Problem-solving skills
Data mining ability
Project management
Programming or code knowledge – This can vary depending on the role you apply for
Predictive analysis
Both of these roles involve looking at data and solving problems. In many businesses, data scientists and business analysts work closely together in order to come up with the best solutions to problems.
Data Science Vs. Business Analytics: The Skills You Need
There are a number of skills that students need to learn in order to be successful in their chosen careers. These include:
Data scientist – Data scientists require a good understanding of business skills and technical skills, but they will also need a good understanding of database design, statistical methods, data mining, problem-solving, creative thinking, knowledge of the industry and machine learning techniques.
Business analytics – some of the technical and business skills all successful business analysts need include creative thinking, effective communication, programming ability, analyzing statistics, implementing software, ability to use business intelligence and tools, data mining and the ability to use query/survey software effectively.
While the role of a business analyst and a data scientist often crosses over, the skills they need can often be varied. This is why it's so important to choose the right degree for you.
Data Science vs. Business Analytics Future Career Opportunities
The end goal of completing any degree is always the same, to improve your knowledge and to get a good job. Here's what you can expect, depending on the degree you complete:
Students who have completed a data science degree will often work in roles that involve communicating results and implementing change rather than in roles that involve processing data and making conclusions. They will be expected to know how to use programming, data processing, and statistics to make informed decisions and changes within a business. Students who choose a data science career will often find themselves working alone once their training is complete. Data analysts can work within lots of different types of businesses, including software development, post-secondary education, finance, government, e-commerce and healthcare. Roles in this field include a research scientist, data scientist, and senior data analyst. Artificial intelligence and machine learning are two other career options you could look into.
Students who complete a degree in business analytics are expected to focus on the people within an organization and the practical changes that can be made to improve efficiency. This means that, unlike a data scientist, they have to work closely with other people in order to do their job. There are a number of different roles available for business analytics graduates, including a research analyst, a financial analyst and a market research analyst. Most of these roles focus on a single department within a business. Business analysts can choose to work in a number of different industries, including education, healthcare and construction.
While some careers as a data scientist or business analysts only require a bachelor's degree, a master's degree is advised. If you want to find out more about the two different options and you want to find out which one is right for you,then click here.
Data Science Vs., Business Analytics: The Salary
The salary of a data scientist and business analyst can vary depending on the job role you choose to apply for, but on average here is what you can expect to earn:
Data science career – the average salary of a data scientist is $88,190 per annum. Job growth is expected to rise by 33% between 2016 and 2026.
Business analyst career – the average salary of a business analyst is $83,390 per annum. The job growth is expected to rise by 27% between 2016 and 2026
Whichever degree you choose to complete, you'll know that you're likely to earn a good salary and you'll also know that your role will be future proof.
Lots of us have considered starting a degree in data science or business analytics, but it's important to know the differences between the two before choosing one that is right for you.If you're someone who enjoys working with data and computers, then a career as a data scientist might be the right choice for you, while if you enjoy working alongside others and coming up with practical solutions to problems, then you should definitely consider completing a course as a business analyst. It's simply a matter of choosing which one suits you the best.