How Mobile Gaming Is Boosting The Casino Market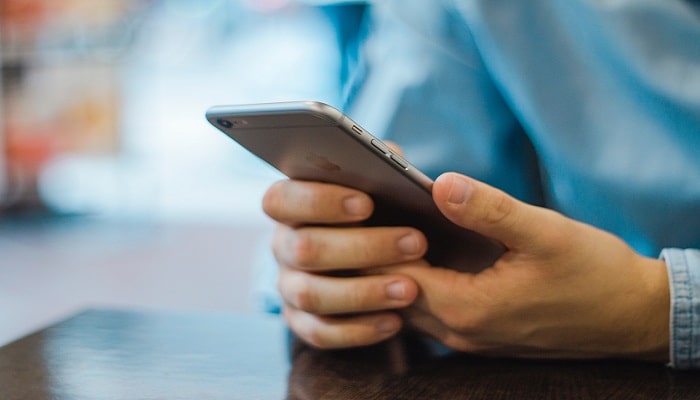 Casinos originated in Italy in the 17th Century, but their popularity saw them spread throughout the world swiftly over the subsequent decades. Now, casinos are known as places to have some fun with friends, with the potential for a big win giving them an added appeal,
Many people love traditional casino games, but it's not always easy to get to a casino to play them, and there are many reasons why people prefer the ease and convenience of playing casino games online. For those with busy schedules, anyone that works irregular hours, and anyone who is juggling their responsibilities, it's not possible to meet friends at a casino.
However, online casinos provide the flexibility to play from wherever you are, allowing you to meet friends either in real life or virtually and play together at a time and place that works for everyone. Whether you can't find a babysitter, or simply can't find the energy to travel, online gaming is an accessible way to recreate the fun of a casino in your own home.
Practice makes perfect
Known for being the playgrounds of the most glamorous in society, casinos have a reputation for being populated by the coolest and smoothest of operators. Although you don't need to be as suave as James Bond when you visit a casino, it does help to understand the basics of the games available and know how the betting works.
This can be a little daunting if you are new to casino games, but mobile casino games have tutorials and walk-throughs that can help you find your way around. Mobile gaming is a great way to learn about all kinds of games, including:
Poker
Blackjack
Bingo
Roulette
Craps
Slots
Baccarat
Keno
If you're completely new to the games, you will also need to learn how to bet on each game, such as the various options on the layout in roulette and the circumstances under which you can raise the bet in poker. From learning when to splits or double in blackjack, to hitting the jackpot on casino bingo games such as Monopoly Casino, playing online is a good training ground for real-life casino gaming,
Strategic game play
More advanced players will know that anyone can win at the casino, but it takes someone who has studied the statistics to increase their chances of winning beyond the average. Even with games of pure chance, such as roulette, how you bet will depend on the level of risk you're willing to accept, and players that understand the odds will often have a strategy to try and increase their chances of winning.
The maths behind the more complex card games gets incredibly intricate, particularly in games such as poker where the hands are all played against one another. The top players make mental notes of the cards that have been played, those that have been discarded and those that they believe their opponents have in order to give themselves an edge.
Similarly, in blackjack, it's possible to calculate the exact statistical likelihood of any hand and players can use that to devise a strategy that increases their chances of winning significantly. Because players are only trying to beat the dealer, who will always behave according to set rules, it is possible to calculate the odds of their own success.
However, understanding the principles and actually putting them into practice are two completely different things. Playing online is a great way to see how a strategy actually works in a low-pressure setting where you can stick to your plan without being influenced by other people, and mobile gaming allows you to capitalise on your playing time by taking your game with you.
Players don't have to worry about looking like they don't know what they are doing if they want to check their notes or make a quick calculation – playing online is a relaxing way to find out what playing style works for you and fine-tune it before hitting a brick and mortar casino.
Mobile gaming on the go
Since mobile gaming has become such as popular pastime, it has increased the opportunities for people to try their hand at traditional casino games. While casinos have always been a popular choice for those that want to play, many people have their first experience of gaming online and discover the games in their digital form first.
It's no surprise that players who love online slots or poker want to maximise the opportunities to play, Mobile gaming has turned any moment of downtime into an opportunity to play thousands of different games.
This means that players can find a new favourite while on their lunch break, on their daily commute, or in any quiet moment that could be turned into something a little more fun. There are plenty of special offers and promotions available to new players, so it's usually possible to try a wide variety of games without even having to deposit any cash, which makes it all the more exciting to be in with a chance of winning big.
With so many different options available, mobile games have become the perfect way to learn new skills, hone existing ones and find out about a whole world of stories and adventures in a wide choice of themes and formats.