How Evolution Gaming is Transforming the Online Casino Experience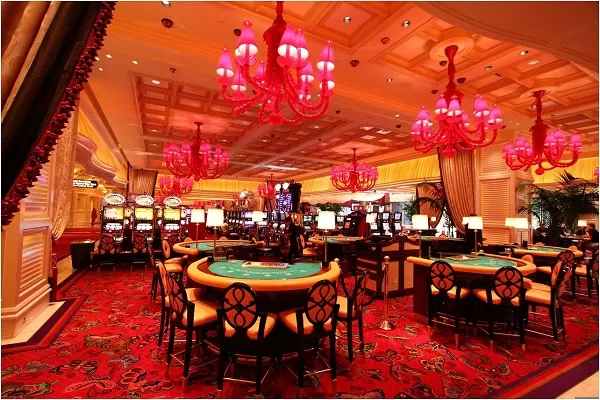 The online casino sector has enjoyed steady growth over the past decade and continues to generate more revenue with every passing year. New casino brands launch on the market practically every week, and every one of them is eager to offer something unique, or at least something out of the ordinary, that will make them stand out from the rest.
When it comes to the games on offer, that is easier said than done. Land based casinos are quite traditional places, where you will see the same games. These will typically include roulette, blackjack, baccarat, craps, some form of poker and a selection of slot games. Initially, online casinos followed the same model. But then one developer dared to challenge the status quo.
Evolution sparks a revolution
Evolution Gaming was launched in Stockholm in 2006 and was a pioneer in the burgeoning live gaming niche. In its first 10 years, the company focused on providing live streams of traditional casino games like blackjack and baccarat from its studios in Riga and across Europe.
Over the subsequent years, however, Evolution devoted more time and resources to developing new casino games. As we have already mentioned, this was quite a departure from the status quo. The difference between land based and online casinos is that the latter are in a better position to take a chance on new games. A land-based casino needs to carefully consider how every square foot of floor space is deployed for maximum turnover, and is unlikely to take a punt on a new game that might or might not prove popular. For an online casino, a few extra megabytes on a server are inconsequential.
Evolution's first "new" games were variations on old ones. It first hit the headlines with its "lightning" version of roulette. This played the same as traditional roulette, but with added lightning strikes that add bonus multipliers to between one and five lucky numbers. The 500 lightning strike meant the possibility of a seriously big win on a scale never before seen in live games. Lightning blackjack and lightning baccarat quickly followed and worked in much the same way.
The arrival of live game shows
Today, if you visit the live games section on any one of the casinos here, you will see a list of games that look more suited to a primetime TV schedule than a traditional casino. Evolution Gaming is behind most of them. It all began in 2019, with the launch of Dream Catcher, a game clearly inspired by the TV classic Wheel of Fortune. Subsequent games have also been inspired by TV, or even classic board games. Titles include Deal or No Deal and Monopoly Live.
In choosing these titles, Evolution showed a shrewd understanding of their audience. Online casino players are different to most gamers. They are typically over 50 and take comfort in the familiar. Developing new casino games from familiar TV and board games was a work of marketing genius, and new Evolution titles continue to engage and entrance their audience.