How do I become a Data Scientist? What is the learning curve?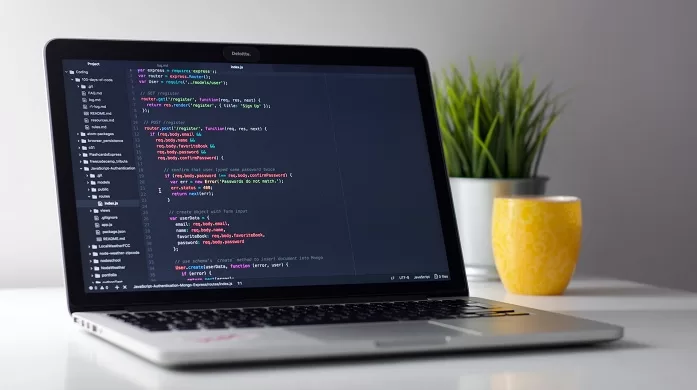 Exponential growth in data coupled with lower storage costs and higher processing power has presented immense opportunities for businesses. Companies are leveraging the data for decision-making that aligns with the business goals. Data Science has emerged as the go-to tool to help organizations solve problems and offer improved products and services. It is not only used to tackle various business problems but also to make lives better, such as in healthcare and forest fire detection. All it requires for Data Science to work is massive data and domain expertise. 
There are many learning paths to becoming a Data Scientist. Although most skills are learned at the job, some foundational knowledge is a must-have. Coding, knowledge of mathematics, and statistics are examples of what is required.
The high salaries of a Data Scientist usually match advanced degrees or certifications in Data Science or related fields. It is where you learn the hands-on skills, analytical techniques, and tools needed for addressing the challenges of an ever-changing world.
So if you are a wannabe Data Scientist who wants to master the necessary skills and become the best in the work pool, register for the Caltech Data Science Bootcamp to fulfill your dreams.
Take steps to stand above the rest in a present job or ace that Data Science job interview.
Let us explore how.
How do I become a Data Scientist?
A Data Scientist is all about being a part mathematician, part computer scientist, part machine learning engineer, part data architect, and part business strategist. So multi-disciplinary expertise and domain knowledge, are critical paths in the Data Science learning curve.
Here is what you must do to become a Data Scientist:
1. Get an Undergraduate Degree
A Bachelor's Degree in statistics, computer science, information technologies, mathematics, or analytics, is valuable for your Undergrad Degree. Knowledge of programming languages, and database architecture, is also recommended.
An Undergraduate Degree is the foundation for your Data Analytics and Data Science career, and including the necessary subjects in your course kickstarts your Data Science journey successfully.
2. Consider your area of specialization
Regardless of the discipline, you pursue in your Undergraduate Degree, consider a minor or specialization in any area mentioned above.
Research the business news and trends. Check out job listings of Data Science profiles that interest you. Understand what topics are in demand and what types of problems companies are looking to solve using data. Study real-life examples of Data Science at work and the tools in use. Tailor your learning path to match your interest areas.
3. Develop relevant skills
Sharpen your skills in programming, data structure and visualization, machine learning, and popular tools like R and Tableau. You may learn these yourself, take an online course or enroll in a Bootcamp.
Here are some of the skills you will want to master:
Programming languages: Data Scientists use programming languages to sift through data, and clean, manage and analyze the datasets. Popular programming languages include Python and SQL.
Data visualization and presentation are critical skills where you create charts and graphs with tools like PowerBI and Tableau. However, Excel is the most essential, and you must know to leverage Excel capabilities for your tasks.
Additionally, learn about Big Data cleaning and processing. Familiarity with popular software frameworks, such as Hadoop and Apache Spark, are valuable skills.
Soft skills of communication and reporting are equally important. Unless you know how to communicate with the team or present the findings to the stakeholders and team leaders, your work will be of little use.
4. Get an entry-level job as a Data Analyst
An entry-level job as a Data Analyst can be your stepping stone for a future in Data Science. Look for positions that work heavily with data and provide you with the opportunity to learn on the go. Job positions such as Junior Data Analyst, Junior Data Scientist, Data Analyst, Business Intelligence Analyst, or Data Engineer can help you expand your knowledge and skills.
5. Work on Projects
Projects showcase your knowledge and passion for data. You can work on side projects for exposure to databases and data applications while gradually building up your Data Science portfolio.
Get your hands dirty in real datasets, get involved in a research project, or seek internships that help you develop your skills and make you career-ready in the industry of your interest. Specific projects that hone your skills in popular Data Science applications are great places to start. They also look good on your resume.
5. Showcase your work experience
Your work experience must showcase the hard skills you learned in your Graduate Degree and your knowledge of how these tools apply in various business scenarios.
Instances of real-world projects, certificates, and internships are a way to display your knowledge and initiatives in Data Science. They give you an edge over the other candidates.
6. Prepare for Data Scientist interviews
A few years of work experience in Data Analytics goes a long way to secure that much-coveted Data Science job. Prepare for interviews with probable answers to common questions and case studies.
Data Scientist positions that are highly technical may test you for problem-solving skills and technical and behavioral questions.
What more should I include in my Data Science learning curve?
While the above must-dos are part of the Data Science path, you must include the following in your Data Science learning curve.
A. Get familiar with the tools and technologies
Companies use a wide variety of open-source software and enterprise tools to facilitate Data Analysis. Mastering the commonly used tools are a must for your Data Science arsenal.
B. Earn a Master's degree or Certification
Academic credentials do matter in Data Science. So a related Bachelor's Degree can help you start your career in Data Science. However, a standalone degree is not sufficient. Advanced degrees such as a Master's or PhD are in high demand. However, some companies consider STEM degrees such as engineering and physics but prefer students with an understanding of enterprise-level data management, storage, and computation. Some businesses that leverage machine learning models look for computer science backgrounds with specializations in artificial intelligence. Specific training or Certifications in data-related fields add to your learning curve and enhance your resume.
C. Continuous learning
Data Science is ultimately about working on various projects and learning new algorithmic challenges, tools, and techniques for different business scenarios.
Staying relevant is critical in an era of digital transformation and technological innovation. Continuous learning insures your career against changes in the Data Science job market. Part of the learning is professional development through Bootcamps, networking, and participating in conferences.
Learning how to incorporate machine learning and deep learning is another path for continuously improving future outcomes. A Certificate in machine learning can help you stay relevant in an ever-evolving world of Data Science.
Summary
Curiosity and the skills to ask the right questions can translate into Data Science jobs. Ultimately, your passion for data impacts the world, and you must build the ability to implement simple solutions.