How Deep Cleaning Can Help You Sell Your Property Faster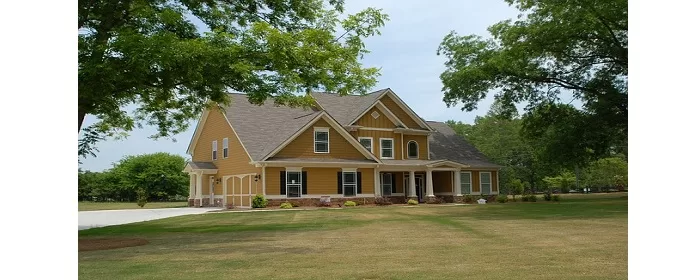 Closing a house sale is not a walk in the park. Even when your home is still in good shape and recently renovated, a lot could go wrong. However, if you get the property ready, you will attract ideal buyers and get reasonable offers. Renovations, such as painting the walls, changing the doors, and doing a kitchen makeover, improve the house's value. Unfortunately, they are costly and time-consuming.
The simplest way to improve curb appeal and sell house fast is by doing a deep cleaning. Sounds mundane, right? Remember, clutter and untidiness is a huge turn off for most people. Therefore, if you arrange the rooms, closets, and cabinets, the house will feel airy and spacious. Besides, it gives the buyer the impression that they can move in without any hassle. Here are tips to help you deep clean your house and make a quick sale.
Make a Game Plan
Since you can accomplish most of the deep cleaning work, you do not need to hire cleaners. Instead, create a to-do list to help keep track of tasks and ensure you cover every nook and cranny. Make a plan to tackle one big chore at a time to avoid rushing and doing a sloppy job. It would be best if you also rounded up all the supplies you will need.
Remove any Clutter
Potential buyers will not see beyond dirt and clutter even if the rest of the house looks promising. With the crowding, they will assume that the space is too small, and we all know spacious houses sell faster. Besides, the clutter will make your home unsafe for viewing. For example, a potential buyer who trips over items lying around the floor will be too annoyed to make an offer. Round up all the things you no longer use. Ensure you collect clutter from all the rooms, including the attic, basement, and garage. You can sell the items, donate, or throw them in the trash. After decluttering, your home will appear spacious, and the cabinets and closets will look roomier.
Deal with Mould and Mildew
Mould and mildew are often problematic in damp areas like the bathroom and kitchen sinks. With the publicity on illnesses associated with mould, prospective buyers are sensitive to such minor details. Therefore, you should make sure the bathrooms are in pristine condition. Getting rid of moulds requires cleaners with bleach, and you should wash the shower curtains and remove mildew stains from the grout between tiles. Apart from mould and mildew, you should also remove any stains on the bathroom walls and floors.
Organise Storage Cabinets
Prospective buyers often want adequate storage for their items. Therefore, some will want to look at the shelves, closets, and cabinets in the house. While having diverse storage spaces is beneficial, the rooms in those spaces will make a huge difference. Deep cleaning services NYC gives you the chance to organise the cabinets to look appealing. Having items falling out of your closets sends the wrong message and it can be an unpleasant sight. Ensure you arrange your clothes and shoes properly and have towel racks or shelves for towels and toiletries in the bathroom.
Ensure the Kitchen is Sparkling
Sprucing up your kitchen can increase the value of your home significantly. However, kitchen makeovers are expensive, but if you can clean the surfaces thoroughly, it will entice buyers. It would be best if you washed your kitchen appliances to ensure they are spotless. Get rid of trash and wipe down kitchen cabinets and shelves. You should also neatly stack dishes and put your spices in order. Storing all the dishes in drawers and cabinets also creates an impression of a spacious kitchen. Pests also love to hang around the kitchen, and it will be a significant turn off seeing a cockroach crawling on the surface. Therefore, prioritise pest control or the little critter will scare away potential buyers.
Vacuum the Carpet
A carpet usually makes a house warm and inviting to guests and reduces noise levels. However, it gathers a lot of dust and dander from pets. If you do not vacuum it regularly, it will reduce the quality of indoor air. You can arrange for professional carpet cleaning or do it yourself.
Get Rid of Bad Odours
You cannot mask an unpleasant smell with fresh flowers or baking pies and aromatic food. If the carpet has an odour, vacuum it instead. Most of the bad smells come from the fridge when food stays too long or oven and stovetops. You can remove the unpleasant odours by cleaning the surfaces with baking soda. Some buyers are meticulous, and such small mistakes can cost you a sale.
Do Not Forget the Yard
The front yard will determine whether the potential buyer will get out of the car or leave. Therefore, you should enhance your curb appeal. When deep cleaning your house, include your front door and windows to ensure they are spotless. You should also mow the lawn and prune any vegetation surrounding the house. The untrimmed bushes will look unattractive and can be hiding spots for pests. You want the prospective buyer to fall in love with both the interior and exterior. A little effort in weeding the flowers and collecting the dry leaves will make the space look attractive. Since gardens are prone to pests, you should arrange for a tick yard treatment to eliminate them.
Be aware that some unique features in your garden may require more maintenance to guarantee they impress a buyer. You might have bought one of the many hot tubs for sale on the market recently in the hope of adding value to your home. A quality hot tub could easily increase the value by as much as 15%. But you do need to keep it clean and avoid algae growing on the surface of the water. This is enough to put off a potential buyer. 
Clean the Attic, Basement, and Garage
You want to present your home as a well-maintained retreat. If your curb appeal is perfect, buyers will be curious about the rest of the spaces. Most people often ignore washing the basement, garage, and attic. However, a dirty basement gives a negative impression even if the rest of the house is sparkling. Apart from removing dirt and cobwebs in the attic, you should secure entry points for pests. You should also remove clutter from the garage and basement and ensure the surfaces are clean and dust-free.
If you want your house to be off the market within a short time, you should keep in mind that first impressions count. A well-maintained home that is spotless will receive more interest and higher asking prices than a dirty and overrun property with pests.