Converse x ROKIT Chuck 70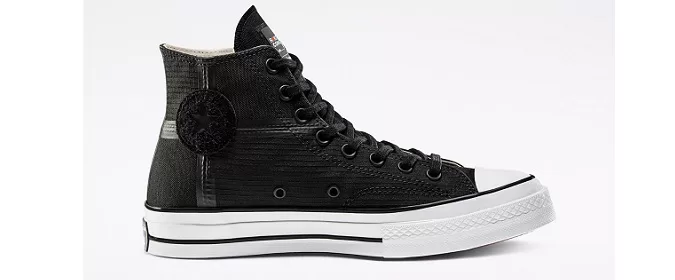 The Converse x ROKIT Chuck 70 builds off the brands' debut collaboration in 2018 and examines Converse and ROKIT's youthful mergers of basketball and skate culture. The All-Star logo is eclipsed in black fabric, sewn onto canvas that is divided into quarters through tonal stitching, blending figurative textures of asphalt and blacktop — a foundation likened to the streets of downtown Los Angeles, where ROKIT is based.
"The Chuck 70 is classic yet constantly evolving at the same time," says Bam Barcena, creative director and co-owner of ROKIT. "The idea of it originally being a basketball shoe and now being more of a cultural icon says a lot — and that magic of being able to exist in seemingly different spaces is very much in line with the spirit we capture with ROKIT."
The Converse x ROKIT Chuck 70 releases on converse.com and at select retailers in May.
Source: Nike