How Coupons Help To Fight Inflation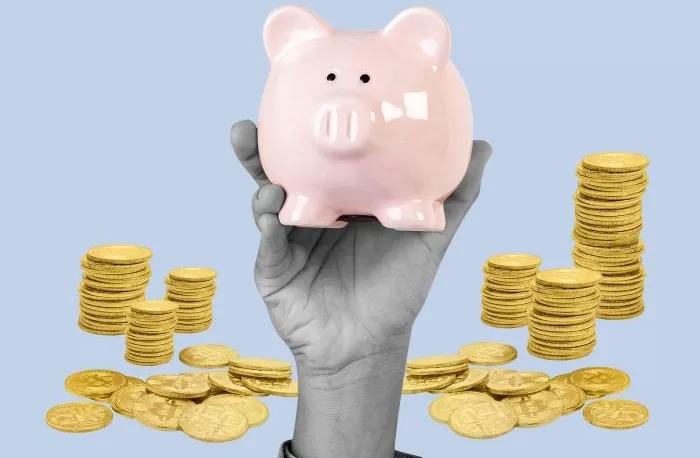 These days many folks are having trouble paying for everyday expenses like housing, gas, and food due to a record of high inflation rates in the US. In fact, in June 2022, it was estimated that inflation had reached a high of over nine percent when in past timeframes during the last decade, inflation has run from less than one percent to around two and a half percent.
Some of this was stated during the Covid pandemic, and even though that has waned, it has caused backups and supply line problems, along with some folks hoarding goods out of fear, as well as other problems that have caused shortages of some items. This, in turn, caused prices to go up and up nearly every day, which is still happening.
The war of Russia vs. Ukraine also added to the supply chain issues, and it is hard to know when that will end, so we may have a long way to go to get back to normal channels of operation.
So, how does one get a grip on their finances and somehow beat inflation? One way is via using coupons or by joining store loyalty programs. There are several methods of doing this, from looking for the coupons online or getting them by writing to the companies and brands of the products you use regularly.
Some stores have their own website with digital coupons you can download either onto a loyalty card or otherwise access the coupons you choose the next time you go shopping. Online specialized websites also contain helpful coupons for all kinds of products and all kinds of websites you can shop on for goods and services. These are great since you don't have to cut them out and can't forget them at home as long as you have your loyalty card or the access number for your downloaded coupons.
There are also other types of coupons, such as rebates and cash-back deals.  Many retailers have started to offer these kinds of deals to loyal shoppers. Plus, there are many apps you can download to get the rebates or earn cash, such as Fetch, Ibotta, and Receipt Hog, to name just a few.
To use these, you merely take a picture of your store receipt (or access your emails also to earn points via receipts) and upload it to the app based on their requirements. Most pay you via PayPal or store credits, but a few may send out a paper check. However, don't go around buying things just because they offer a rebate, be sure to use this benefit to your advantage via purchasing stuff you would likely have purchased anyway.
For instance, most people need gasoline for their cars, and it had at one point been over five bucks a gallon, though as of August 2022, this had started to come down to under four dollars. Still, that is pretty high for those who must regularly commute just to get to their jobs.  One way to help ease that payment woe is by signing up for a gasoline station rewards program.
Many stations offer a special loyalty card where you can earn cents off a gallon via buying gas and other products at their locations. Plus, some grocery stores (i.e., Kroger, for instance) also allow you to earn cents off gasoline. Just keep your receipt to access this benefit at the grocery stores that use it. Plus, several apps help you find the cheapest gasoline in your area and websites like Gas Buddy.
Some stores, via the old-fashioned way of collecting flyers, put out another way to get coupons, and there are still a few newspapers that have coupon flyers in them on Sundays and a website on which you can buy these coupon flyers in bulk. You have to clip them out physically and remember to bring them to the store, but they are great for helping you to fight inflation. It's worth the bit of work it takes to gather these up, and they can sometimes be used along with the store's digital coupons for even more savings.
The most important thing to remember when using coupons to fight inflation is that you have to check back regularly to find them and access them accordingly. It may take an hour or two of your time each week to see the coupons best suited to your needs, but it is pretty worth it as you can save quite a bit of money on a regular basis.
Also, many Facebook pages are dedicated to helping customers find coupons of various types, which is another way to get the coupons you need. You can trade the coupons you don't want with others to get the ones you wish to, thus helping each other beat inflation.
Some may think coupons aren't worth the trouble, but they'd be wrong.  Coupons are for everyone and can save you lots of money, at least ten percent or higher in most situations. You may have looked on in wonder at those TV shows about extreme couponers and wondered how they could do what they do. But you can also do that if you take the time to find coupons and use them wisely by checking out store sales and deals.
The bottom line is that inflation is always going to be with us. It may dip or go up from time to time, but it is not likely to be gone, so coupons are a wise method of beating inflation and saving you money! So, get clipping and Happy Couponing.