How Can I Dye My Leather Couch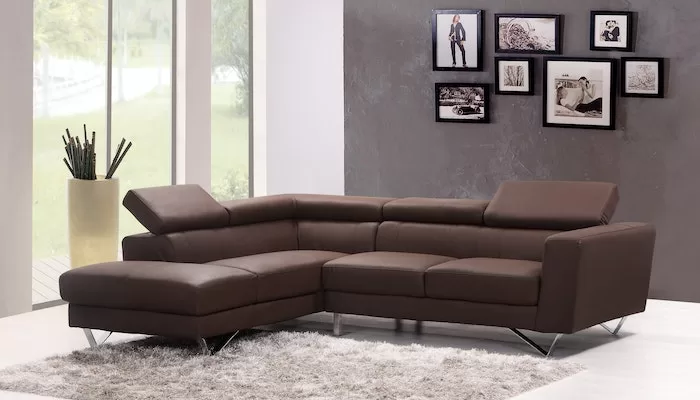 Functionality is vital when it comes to furniture at home, but so is fashion. Sometimes, perfect leather sofas look out of place if the shade is wrong. If you are looking to create a perfect, and consistent look at home, you might need to dye your leather couch.
Thankfully, it is possible to dye your old leather sofa, and by following the right steps, you can change the colour effectively, even to a lighter colour. This guide brought to you by experts in the field "The leather Colour Doctor" helps you dye your leather sofa in the most effective manner.
Is there a best type of dye for a leather couch?
Knowing you have a range of dye products to choose from is great news for people looking for the best result when dyeing a leather sofa, but you need to know the merits of all leather dyes.
Alcohol based dyes penetrate the leather, and is often a great way to create a rich colour with your leather items. With oil based leather dyes, there is also an alcohol element, which allows for good penetration and coating. Water based dyes are useful in maintaining the flexibility and suppleness of leather.
The finished product you want or the condition of the leather sofa might make one of these commercial dyes more effective than others.
The process of dyeing a leather sofa
As you'd expect, there are many steps to dye a leather sofa to a good level, but by breaking the tasks into manageable steps from first coat to last, you can get the leather ready in a correct and sparing way.
Create a good working area when dyeing leather furniture
When dyeing all leather items, you should work in a well ventilated area. Be sure to open windows if possible, or have access to the outside. Applying a lot of leather dye can be overpowering. You should also wear gloves and old clothes, while many people choose to wear goggles and other protective clothing.
Drop cloths that completely cover the ground helps
Dyeing leather can be messy, so make sure you cover the floor and surfaces, with a drop cloth or newspapers. Have paper towels and drop cloths to clean-up spillages. Tape any surfaces of the couch that you don't want to have dye on them.
Deep clean the leather couch
It is always helpful to deep clean the leather couch thoroughly before you start to dye it. Often, warm soapy water and a clean cloth with minimal pressure is sufficient. Make sure you remove all dirt and dust, and ensure the couch is completely dry before any other work.
If you have to remove stains, rubbing alcohol or white vinegar are good options.
Preparing your leather sofa for dye work
To achieve the best leather finish, it is best to remove wax coatings with an abrasive pad and prepare the leather. There are products such as leather preparers or a leather prep wipe, but equally, some people use sandpaper to prepare leather.
You can also buy and use leather deglazer to best prepare the couch, or you can use acetone, but do not use nail polish remover. You should avoid mineral spirits or alcohol cleaner products for this step, as these dry out the leather sofa.
Remove seating cushions from leather couches is an important part of the leather prep, and you should dye these leather furniture items separately.
Applying leather dye to the couch
Once the couch is prepared, and you have your choice of leather dye, it is time to start the dyeing process.
You can combine colours to create the shade you like and remember dyeing a light colour darker is easier than dyeing a dark brown leather lighter. Paints are more effective at turning dark leather to light leather, and if you work with a medium to dark shade, expect to use more dye layers.
Its best to pour a small amount, testing the dye on the couch. If you have a spray gun, spray the couch, as a slightly damp couch will better absorb the dye. Too much pressure can soak the entire couch, which you want to avoid, so apply light pressure to get the best natural look from a leather seat.
Take time to achieve the best leather finish
Even if you have a large sofa, it is best to do a thin coat, and in small areas at one time. If you have a sponge or wool dauber or even two cotton wool balls, use this to apply the dye evenly across the couch. Working the dye into hidden areas, including distinctive creases or creased and cracked areas helps you match the manufacturer's finish.
You don't need to worry about an even finish on the base coat, you can attend to this with additional coats. Allow one coat to dry and then apply the second coat and more coats to change the colour.
Depending on the couch colour you wish to achieve and the dye, you might need several thin layers and even a respray for brown leather furniture. Allow each layer to dry completely before attempting a further coat. You can speed-up the process with a hair dryer, but many prefer to wait, you will achieve just as successful results either way.
Too much dye can create a gloss finish or satin finish, but you can avoid a slight shine by removing excess leather dye. You'll find a cloth or sponge dipped in rubbing alcohol is helpful to remove excess dye. Look for areas where the dye is darker than on other points of the couch.
A leather finisher seals the dye
Once you are happy with the look of the couch and it dries, apply a finisher or conditioner. Leather conditioner seals the dye, minimising its likelihood of fading. Apply the finisher with a cloth dampened with water, evenly coat with long strokes and then leave the last coat to dry. Once the conditioner or final coat is dry, remove all tape and place the leather sofa where it looks best.
The same process applies for leather car seats and your car interior as it does for a leather sofa. With effective leather prep, the correct procedure and a good first coat, you can achieve a great leather finish.