How Can Digital Adoption Solutions Help to Develop Your Business?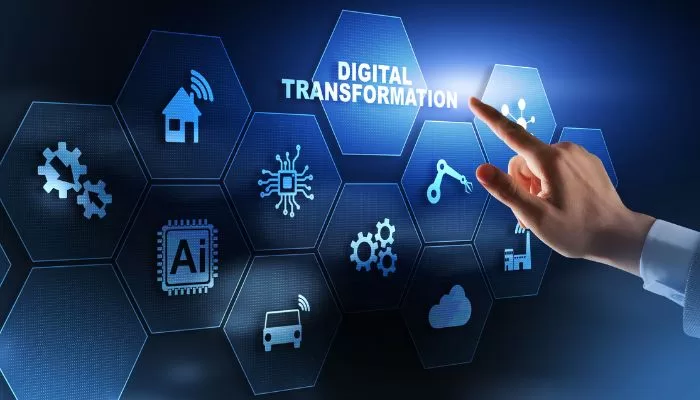 Despite the financial resources many organizations commit to digital transformation efforts, businesses still experience poor employee satisfaction and productivity. Harvard Business Review reports that an alarming 87.5% of organizations still don't meet their original objectives.
Business sustainability and relevance in the global market depend to a large extent on digital adoption, productivity, and employee and customer satisfaction. As the world has turned into a global village, the competition among businesses is at an all-time high; the voice of customers has become a vital factor in what organizations do.
Your survival and sustainability goals depend on digital adoption, your digital strategy, and other efforts you take to develop your business.
What is digital adoption?
Technology has taken root in how you run your business, and you must use it to its right capabilities; digital tools should enable productivity and innovation. Digital adoption is fundamental to digital transformation.
Digital adoption means achieving a state within your organization where you leverage all of your digital tools, such as apps, software, and other assets, to their full extent. Digital adoption works for the organization and the customers; as technology is becoming more accessible, you may require your customers to learn how to use their digital products better.
When you have the required tools for digital transformation, and your employees can't fully adapt or take advantage of them, your organization may have productivity and customer satisfaction issues. A situation like this calls for digital adoption solutions.
You can only achieve digital adoption if you use your tools to their fullest extent.
Why can a lack of digital adoption stagnate your business?
A digital adoption solution is your launchpad digital transformation; proper digital adoption is critical for employees to use your technological innovations. Adaptation should fundamentally improve customer satisfaction and employee productivity; you must not allow poor implementation of digital transformation to hamper your organization's relevance and survival in the global market.
Poor execution of digital adoption will affect your ROI and negatively impact your digital strategy. Your digital adoption solutions should play significant roles in your digital transformation initiatives.
If you don't build a digital strategy that suits your business model and discover the cutting-edge technology necessary for business process automation, your organization's digital transformation drive will stagnate. Some employees become frustrated when they undergo new training to handle new tools; such employees may even form a block of resistance to the innovation the company may be trying to adopt.
You can overcome the setback the resistance will constitute on your digital transformation efforts with digital adoption solutions that will reduce user frustration and the accompanying stress; the software goes a long way to boost employees' morale and productivity. A happy employee puts in sterling efforts to make customers happy.
New technological tools should enhance employees' productivity and customer satisfaction; if you implement digital adoption wrongly, your business stagnates and loses relevance in the global market.
What do digital adoption solutions do?
Successful digital adoption means you have automated your business processes, and your digital adoption solutions can address problems preventing employees from adopting technological innovations. Whether your employees are new or old, they will handle apps, browse websites, and do regular cloud updates to meet the requirements of a hybrid workplace.
These tasks can undermine the resolve of employees who are not well-grounded in IT; your digital adoption solutions should take care of these and more, such as:
1. Brand Accessibility
Yeah! Your product is the best in the market; employees' productivity is top-notch; where are the customers? Can customers access your brand easily? Customer acquisition and retention are critical to your market relevance; ROI is vital for your survival; for most organizations, the website has become the store and customers' "first point of call."
When old and potential customers find it easy to access your brand, the job is half-done;
building a successful brand and enhancing brand accessibility can be a tiring task. You must be creative enough to retain old, inspire, and attract new customers.
With digital adoption solutions, you can create engaging content and favorable sentiments. Your company's credibility can shore up from customers' positive feedback, resulting in a loyal customer base and brand ambassadors.
2. Quality on-the-job training
Webinars and training manuals are part of traditional learning that create unnecessary stress for employees. Digital adoption solutions expose employees to contextual learning and real-time adaption to technological innovations.
With the traditional method, employees need prior experience to carry out their tasks; digital adoption solutions don't require formal training; they can navigate and use any software effectively. Digital adoption solutions are proactive with step-by-step guidance while learning in the workflow.
Digital adoption solutions enhance employees' productivity even when using an app or software for the first time.
Conclusion
Other things you can leverage digital adoption solutions include business process optimization, fulfilling digital strategies critical to digital adoption, enabling process orchestration, and increasing predictability. Tracking digital adoption success increases your relevance in the global market.
Digital adoption solutions help you to configure digital adoption, establish process boundaries, determine the target process, and attain the goals of your digital transformation initiatives.