Brand Accessibility In The Digital World: A Guide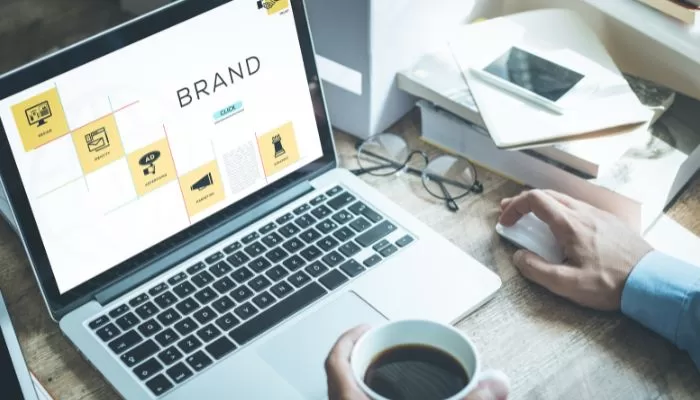 Building a successful brand requires plenty of effort and creativity. You should know how to inspire your customers and create an image of credibility. By stirring up emotions and engaging in conversation, you might build a loyal customer base and strong relationships. However, if you want your company to reach the top and fulfil your goals, you must go above and beyond the features your business offers. Instead, take time to get to know your customers. Find out what they believe in, what they value and if there is anything they need. Dive deep into their culture and learn what drives them. Then, you might be able to make your customers happier, and they might keep returning to your company. Our guide will help you to understand why brand accessibility in the digital world is important and what you can do to improve it.
Play With Colour Contrast And Indication
Colours are one of the most important elements you need to consider when building a brand. You should make sure that your colour scheme is consistent throughout all your platforms and documents. With the right choice of colour tones, you might be able to influence your customers' emotions and impact how your brand makes them feel. However, you also need to ensure that the contrast and colour combinations make it easy for your customers to interact with your website. When you're creating call-to-action buttons, you might want to reach out for a brighter colour to make the feature noticeable. But at the same time, you need to choose the correct colour of the font. If some of your customers or colleagues are colourblind, the contrast and colour choices might make a significant difference to their experience.
Write For Your Audience
When you're building your online presence, you need to focus on the design aspect. However, it's just as important for you to ensure that you convey your messages correctly. To make your copy and overall brand more accessible, make sure that you're not using offensive language. While some phrases might not seem offensive to you, they might hurt the feelings of those with disability. So, if you're not sure about your copy, ask for feedback and implement it in your strategy. To craft an effective copy, you also need to keep your audience in mind. Write for your customers and avoid using jargon that only experts would understand. With your audience in mind, the tone of your copy might become more conversational and tempt your audience to engage with your brand more.
Focus On Text Size And Readability
A copy is integral to any brand identity. Whether you're looking to build an online presence or are looking to get involved with printed communications, you need to focus on the text you publish. You might also need to send out documents. If you work with someone who has a disability, you should be able and willing to provide them with formats that are more accessible. With websites like abledocs.com, you can make sure that your PDF files meet the accessibility requirements, and if you want to make an even more significant difference to the workplace, learn how to build documents and your online presence with accessibility in mind. Providing your employees and customers with accessible PDF documents might allow them to work and engage with them more easily. You should also make sure that the text is easy to read through and that the font is of appropriate size.
Plan Your Accessibility Efforts Carefully
Once you decide to make your brand more accessible, you need to come up with a plan. To assess your ideas and intentions, discuss them with your employees and reach out to customers about the improvements you would focus on. If you develop new processes or want to roll out alternatives to the current options, you might be able to positively impact your customers' experience. But remember that it might take time to consider the process of creation, proofing and review by an expert. You might also need to look at your budget and reconsider your spending. Things like high-quality images and alternate formats might be expensive and time-consuming. Before you take any specific steps to make your brand more accessible, make sure that you can afford it. In the end, you might be able to make your business more efficient and avoid unpleasant situations.
Stay Consistent In Your Efforts
When you start pushing your brand in the direction of accessibility, you need to stay consistent. Because if you make promises that your brand will become more accessible but fail to deliver on the promise, it might bring your brand more harm than good. But if you stand your ground and show your audience that you're working towards the change, you might be able to build stronger relationships. With a loyal customer base, you might be able to increase your revenue and push your profits higher. Your audience might learn to trust you more and recommend you to others. And once you embark on the accessibility journey, make sure that you're consistent throughout the platforms. Provide your employees with any training necessary. With all the hands-on board, you could able to achieve the result you were hoping for and provide your customers with a better experience.
Get Creative With Your Accessibility Solutions
The road to an accessible brand might seem long. But when you put in an effort, you might be able to achieve magnificent results. Even though we provided a few tips on making your brand more accessible, you should still do more research. When it comes to design, you might offer your creative team an exciting challenge and allow them to come up with different solutions. On the other hand, your copywriting team might enjoy coming up with various approaches they could take when crafting the copy. Creating an accessible brand can be a fun challenge for the entire team and allow you to use your creativity to its full potential. And if you're unsure about your ideas or the results of your work, ask for feedback from those who would understand the topic the best.