How Can Bioidentical HRT (BHRT) For Menopause Be Helpful?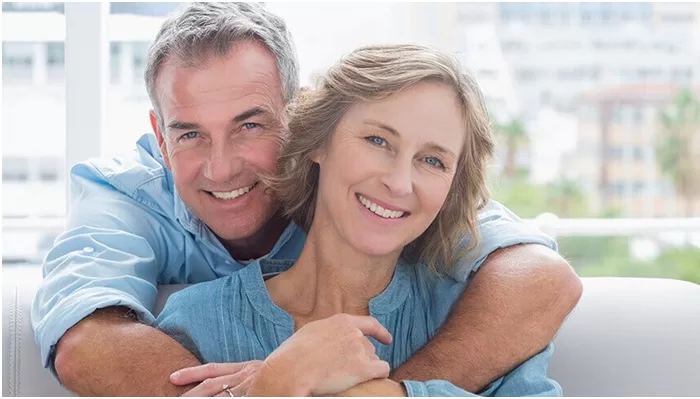 Hormonal imbalances can be a tough thing to experience, especially for women due to their biological makeup. In particular, this situation aggravates during the menopausal time when a woman goes through too much hormonal turbulence and imbalances that impact her emotional, mental, physical, and even psychological health in some cases. However, hormone replacement therapies work well for balancing the hormonal changes and keeping the chemical components in check in the body (glands). In this regard, Bioidentical HRT (BHRT) for menopause is one of the widely practiced treatments that help women cope with this issue.
As we all know, hormones are the control centers for connecting and managing chemical changes and regulating many physical and emotional functions in the body. To maintain this balance, of course, natural ways cannot be adopted. However, they could be replicated to large extent. That is why Bioidentical Hormone Replacement Therapy (BHRT) has been introduced which somehow creates a "natural" hormonal balance and stability.
But let's explore how can BHRT help in menopause treatment and to what extent?
What are Bioidentical hormones?
Bioidentical hormones are artificially created hormones, replicating the natural ones in terms of chemical composition and arrangement. These are derived from plant estrogens and resemble the natural ones in many ways. These are created in many forms like pills, injections, patches, gels, creams, etc.
Particularly, for the treatment of menopause, the Bioidentical HRT (BHRT) for menopause is specific in terms of creation. The bioidentical hormones extracted from plants are compounded hormones, created by drug and pharma companies. They are made for the individual needs of the patients and are thus, customized in terms of component structure and chemical quantity.
As for the safety and effectiveness of these Bioidentical hormones, there have been many debates and counterarguments against their claims for being safe and beneficial. There are doubts regarding its long-term efficacy and side effects. However, still, it is one of the widely used treatment methods for it gives temporary relief and balance to the hormones.
Benefits of BHRT:
BHRT is helpful in many ways. It treats mild to severe symptoms of menopause. For instance, hot flashes, night sweats, headaches, memory loss, mood changes, insomnia, weight gain, and loss of libido, all can be controlled or balanced to a large extent with BHRT methods.
Besides, it also balances and creates more estrogen in the body which is responsible for a healthy emotional and physical functioning of a female body. Through Bioidentical HRT (BHRT) for menopause, estrogen is produced in the body through glands. With estrogen, the above-mentioned symptoms are controlled as they are the result of a lack of estrogen in the body.
Risks of BHRT:
Just like any artificial method to replace a natural process, BHRT also has some side effects and risks. Although the ratio of risks is quite low, still some women may go through these, especially if they have certain conditions like breast cancer, stroke, blood clots, gallbladder disease, or heart disease. Besides, hypertension and anxiety can also be aggravated during the procedure of BHRT.
Apart from these internal risks, some external ones may include acne, bloating, weight gain, increased facial hair, or fatigue. However, not every patient goes through these side effects, these rarely occur and are usually triggered by pre-conditions already present in the body.
Considering the benefits of the Bioidentical HRT (BHRT) for menopause, the risks and side effects can be ignored. That is the reason that this method has been widely accepted and practiced in many countries. With the advanced technology and new methods for painless and safe procedures, BHRT remains one of the most preferred choices for many menopausal women.