Historic Sites in Warsaw, The Reason You Should Travel To Poland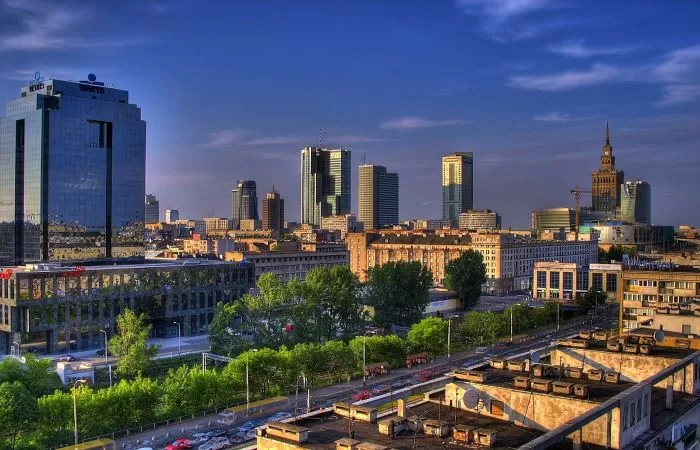 Have you ever thought of holidaying in Poland? It is rapidly becoming a tourist hotspot within the European Union, boasting a myriad of hidden gems. They range from exquisite Polish cuisines dating back centuries to serene landscapes and iconic historical sites. Warsaw is not only the largest city in Poland but also the capital. A lot of political history is entrenched in the city, especially due to uprising movements during World War II.  Recently there have been other fascinating attractions as the city grows and more interest is focused on art, music, and gastronomy. We break down the most iconic attractions in detail below.
Historic Places
Perhaps the most fascinating of all sites is the Warsaw Old Town. Its status as a UNESCO World Heritage site, one of seventeen in Poland, perhaps adds to its status as a place you must visit when you get to the city. Its abundance in preserved elements of history makes it a vibrant tourist location plus people still live there. There are beautiful medieval buildings, cobbled streets, churches, and small market centers in and around the narrow walkways. The city was heavily bombed by the Nazis during World War II but a swift restoration over seven decades has heralded it as a marvel to behold.
Another popular spot is the Palace of Culture and Science locally known as the 'Palac Kultury i Nauki' which is also Warsaw's tallest building. The history behind it is that it was built by Russian communist leader Joseph Stalin in 1955 as a gift to Poland in the tenure of his reign. At the time, Poland was under the communist rule like most of Eastern Europe and it currently houses libraries, theatres, sports clubs, museums, and even University faculties.
Fryderyk Chopin is a legend in the music world because of his exploits as a classic pianist. So much, so that a museum was opened in his honor to showcase his legacy. At the https://muzeum.nifc.pl housed at the Ostrogski Palace, there are his personal wares. You can read/view letters written to him or by him as well as sketches he drew, and other memorabilia such as watches, cufflinks, and keyrings. However, the grand of them all has to be his Pleyel piano which is considered priceless as Chopin composed some of his last work in his final two years on it.
Restaurants
Warsaw has a bubbly nightlife and one of the more popular spots is Zakład Mięsny in Praga, across the Wisla River. It is a gastropub with a butcher's club and coffee shop where you can either order takeaway or dine-in, plus it's pocket friendly. It's open till late so you can groove to music as you down some beer.
Popular restaurants include Prime Cut where you get the best steak in Warsaw, Stolica, and Falla Warszawa where you can experience fine dining as well as sample some of the local delicacies.
The most popular dish in Poland has to be Pierogi whose recipe has been passed down for centuries. It consists of mushrooms, cabbage, meat, cheese, potatoes and fruit and it is served in every establishment. For vegetarians, you can substitute red meat or fish or chicken.
Entertainment
If you are looking for a thrill you can also opt for one of the major casinos in the city. Warsaw Marriott Hotel and Casino Palace Warsaw are some of the more popular gaming establishments where you will find high rollers. Alternatively, there are numerous online casinos in Poland as well and you can find the recommended lot on Kasynoonlineblik.pl. Most of these casinos also support the Blik mode of payment which is fast and reliable. The brick-and-mortar casinos in Poland are mostly hotel casinos oozing with elegance and class. It is always advisable to maintain an official dress code so pick a jacket and avoid jeans to guarantee entry.
Culture
Like Belgium and Switzerland, Poland also boasts fine chocolate by Wedel. The factory is open to the public and visitors can tour the Wedel Chocolate Factory. All of its products are found locally across many cafes and shops. They also export to other European markets showing the brand's popularity.
Warsaw boasts one of the finest parks in Europe, the Lazienki Park, which is a public park. It occupies a staggering 76 hectares of the city centre. There is a huge pond that attracts various species of birds such as doves and peacocks, adding to the already pleasant scenery. Small paddling canoes are available to use on its stunning lake. Also, a statue of Chopin adorns the centre of the park which is where most people converge around the open air cafes.
Plan Your Visit to Warsaw!
There are more historical sites around Warsaw, however, these are the most common. Plus they are less than 20-minutes from each other and you can walk. If you are in the city for a lengthy vacation, there are other splendid places especially on the outskirts of Warsaw.