Healthcare Sciences Publisher PLM and IBM Speed Access to Medical Information to Deliver Better Patient Care with Mobile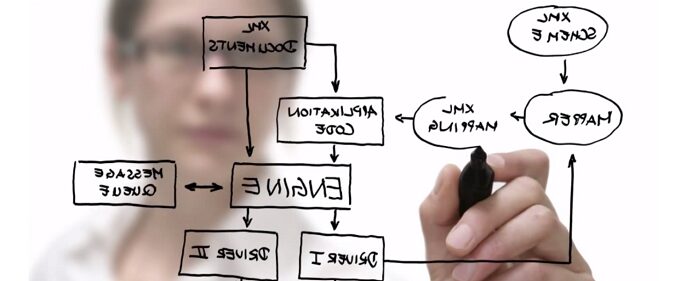 IBM today announced that PLM, a Latin American healthcare sciences publisher, launched a library of mobile apps to deliver medical information on conditions such as cancer and heart disease.
Healthcare providers using a mobile device can now access the most up-to-date information to deliver better patient care.
Mobile device usage among medical professionals is growing rapidly, with many relying on smartphones and tablets to access the information they need at the point of care. According to a recent report, 9 in 10 healthcare providers will use smartphones in a professional capacity this year.1 The leading reason physicians use smartphones is to access drug information.2
PLM used the IBM MobileFirst application development portfolio to help convert its medical reference guides into 35 mobile apps, developed within just weeks, to deliver timely access to information about diseases, treatments and medicines, enabling clinicians to improve patient care.
PLM provides the most widely used medical reference guides in the Spanish-speaking world. Doctors and health specialists have based millions of treatment decisions on the information in PLM's database that includes dosing information for different patient characteristics such as age and weight, and highlights potential interactions between prescriptions.
"By transforming our products for today's mobile world, PLM has been able to improve access to timely, accurate information that is critical to our users, no matter what device or platform they use," said Antonio Carrasco, general manager of PLM. "As our business continues to grow, IBM can support our evolving mobile initiatives, including the integration of data analytics to further improve medical decisions across individual practices, hospitals and laboratories every day."
PLM selected IBM Worklight, part of the IBM MobileFirst portfolio, for its use of open standards and comprehensive app development and security capabilities. With IBM, PLM has been able to standardize all of its mobile initiatives and improve the user experience across multiple devices and operating systems.
PLM has reduced mobile app development costs, decreased time-to-market from months to weeks, and influenced changes in how healthcare providers work. PLM currently has 35 mobile apps that were developed using the IBM MobileFirst portfolio. These apps are available for specific treatment areas such as cardiology, dermatology, obstetrics and oncology.
Going forward, PLM will use the IBM MobileFirst portfolio to provide clinicians with access to healthcare analytics via mobile devices. Additionally, with better insight into how the data is being accessed and applied by clinicians, PLM will be able to further streamline communications and content, and expand its business to new regions. For example, PLM will be able to send alerts to users about the availability of new medicines based on consulting patterns.
"As healthcare providers increasingly seek greater efficiencies across clinical workflows, mobile and data analytics will continue to create new opportunities for innovation," said Julio Velázquez, software manager, IBM México. "The IBM MobileFirst portfolio is helping organizations like PLM take advantage of new market opportunities, while delivering exceptional value that can improve health outcomes."
To learn more about the role of mobile in medical decision making, read the related post on IBM's A Smarter Planet Blog: http://ibm.co/1nGjpE6.
About PLM
PLM is a publishing company dedicated to the performance and publishing of pharmaceutical dictionaries, as well as for other human, animal and plant's health sciences, as well as different auxiliary health products and services. For 70 years, PLM has published the most current prescribing information available for human, animal and plant health in 18 countries throughout Latin America. For more information, visit http://www.plmlatina.com/movil/mexico/.
About IBM MobileFirst
IBM's 5,000 mobile experts have been at the forefront of mobile enterprise innovation. IBM has secured more than 4,300 patents in mobile, social and security, which have been incorporated into IBM MobileFirst solutions that enable enterprise clients to radically streamline and accelerate mobile adoption, help organizations engage more people and capture new markets. For more information on IBM MobileFirst, visit the press kit or www.ibm.com/mobilefirst. Follow@IBMMobile on Twitter, and see IBM MobileFirst on YouTube, Tumblr and Facebook.