Have Yourself a Merry Little Vacation – Americans Want the Gift of Travel This Holiday Season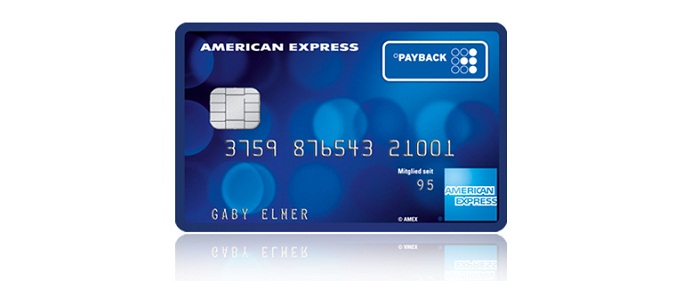 62% of Americans – 145 million people – want travel as a gift
90 million Americans plan to travel this holiday season
NEW YORK,  November 25, 2014 — 
This season's most coveted gift can't be wrapped or put in a box. Yet it's so valuable that most Americans save for an average of five months for it (vs. three months in 2011). According to the latest American Express Spending & Saving Tracker, 145 million Americans – or 62% of the U.S. adult population – would forgo presents for the gift of travel. While many are dreaming about traveling, 90 million people – more than one-third of the U.S. adult population – will celebrate the holidays with a trip away from home. While these travelers are looking to save on the cost, they will splurge if the right opportunity arises.
When asked for their reason for traveling during this year's holiday season, 61% say it is to visit family and friends while 30% say it is to treat themselves and their family to an end-of-year trip. Enthusiasm for travel is underscored by the fact that 28% of travelers (vs. 23% in 2011) say they will extend the duration of their trip. In addition, giving the gift of travel is also increasing, with 31% saying they have given travel as a present, compared to 27% in 2011.
Consumers Are Saving…But They Will Indulge
More than half of consumers surveyed this year (53%) indicate that they will stick to a budget and expect to spend an average of $617 per person (nine percent decrease from 2011 at $678 per person). To offset the cost of travel, consumers say they are:
Researching online deals (61% vs. 36% in 2012)
Using loyalty or reward points (33% vs. 17% in 2012)
Seeking the advice of a travel professional (16% vs. 10% in 2012)
"Consumers have spoken and they want to travel. It is no surprise that around the holidays many want to spend time with their family and friends and will travel to do so while others will use the time to get away themselves and celebrate with a trip," said Claire Bennett, Executive Vice President of American Express Travel. "Regardless of their reason for traveling, consumers are looking at ways to keep budgets in check, but they are willing to spend more on certain aspects of the trip to give them the experience they want."
Being cost-conscious does not mean that cost is the sole factor consumers are taking into consideration when planning a trip. Consumers say that the destination is their priority when first booking a trip, followed by budget:
Destination (37%, up from 26% in 2011)
Budget (26%, down from 40% in 2011)
Overall experience to be had such as adventure or relaxation (13% vs. 11% in 2011).
Consumers are willing to compromise so that they can maintain a budget, yet spend in other areas that matter the most. When asked, almost three-quarters of Americans (68% vs. 62% in 2011) say they will spend more on certain experiences this year:
Where They're Spending More
Compared to last year, consumers with holiday travel plans between Thanksgiving and New Year's Eve indicate they will spend more this year on the following:
Dining out (33% vs. 31% in 2011)
Entertainment (29% vs. 24% in 2011)
Taking longer trips (26% vs. 21% in 2011)
Where They're Staying
Consumers cite the following accommodation preferences when traveling:
Four-star hotels (30%)
Three-star hotels and hotels with lower ratings (23%)
Home-sharing travel services (3%)
Among the hotel amenities that are most appealing to travelers are:
Food and beverage credits (40% vs. 34% in 2011)
Room upgrades (25% vs. 22% in 2011)
Complimentary spa treatments (21% vs. 17% in 2011)
Where They're Going
Americans are going to traverse the country and will mostly stay within the U.S. this holiday season. But for those who are venturing outside of the U.S. they are heading to the following destinations:
The Caribbean (7% vs. 4% in 2011)
Asia (5% vs. 2% in 2011)
Mexico/Central America (4% vs. 3% in 2011)
South America (4% vs. 1% in 2011)
Europe (4% vs. 3% in 2011)
Australia/New Zealand (2 % vs. 0% in 2011)
Africa/Middle East (1%; same as 2011)
About the American Express Spending & Saving Tracker
The American Express Spending & Saving Tracker research was completed online among a random sample of 1500 adults, including the general U.S. population, an Affluent demographic, defined by a minimum annual household income of $100,000, and consumers with holiday or end-of-year travel plans. Interviewing was conducted by Ebiquity between October 23 and 26, 2014. These findings have a margin of error of ± 2.5 percentage points overall and ± 4.2 among holiday travelers, at the 95% level of confidence.
About American Express Travel
American Express Travel is a global online and full-service travel and related lifestyle services provider. For nearly 100 years, American Express has helped those who love to travel customize and elevate their trip experience through world-class service, exclusive programs and premium benefits. Customers have many options for accessing these services and can travel with confidence by having support from American Express whether booking online at www.amextravel.com or speaking with travel and lifestyle experts on the phone or in retail locations.
About American Express
American Express is a global services company, providing customers with access to products, insights and experiences that enrich lives and build business success.
About Ebiquity, Plc.
Ebiquity are independent marketing performance specialists. Ebiquity enables brands across the world to make better informed decisions to improve their brand and business performance across integrated communications channels.