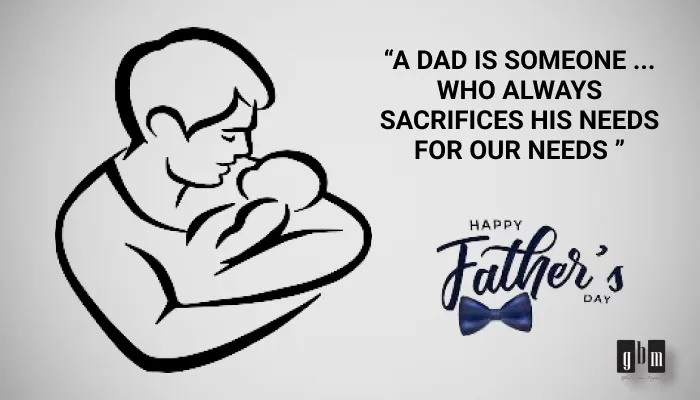 Every year, Father's Day is celebrated on the 19th of June and this year is no different. While it originated in the United States, it soon gained popularity and is now recognised as a very significant holiday across the globe.
Each year on Father's Day, children acknowledge and appreciate their fathers and father figures who have played an important role in their lives, whether that was emotionally, mentally, or financially. Children recognize the importance of a father in their lives and the contributions that fathers have made to their own families and society at large on Father's Day.
Young children purchase or make presents for their father or father-like figure, write and draw cards, and spend the day participating in activities they can share with their father, such as hiking, fishing, or just watching some television series. Due to the close bond most children have with their mothers, this day definitely helps forge a closer bond with one's dad. Father's Day celebrates fatherhood, paternal bonds, and the role of fathers in society.
Marketers and retailers alike have an incredible opportunity to get the attention of their audiences during Father's Day. You should take advantage of this opportunity and consider how omnichannel customer engagement strategies can be an effective tool for you. Again, the numbers are undisputed, and to make our point, we are presenting some interesting stats.
Giving gifts has powerful meanings, and such occasions are special. The number of times consumers think about the perfect gift for their role models on Father's Day 2022 illustrates this. Consumers are looking for unconventional and exceptional gifts 45% of the time, and special memories for 35% of them.
You need not be concerned about your target group. Men are just as invested in this holiday as women. Men will typically spend about $200 on a gift for their dads, while women will spend about $140.
Another compelling argument is that this holiday isn't just for fathers. The customer is willing to purchase a nice gift for their father. More precisely, 55% of men take into account their fathers as well as their stepfathers. A third of women incorporate their husbands into the equation whereas 45% of women do not.
Lastly, it is important to remember the categories in which your customers might be willing to spend. This year $3.4B is anticipated to be spent on a special outing, $3B on clothing, and $2.5B on gift cards.
Some great advertisements that have been successful in the past have greatly helped companies. The tone of Father's Day ads is usually warm and sentimental. A good "traditional" campaign can be seen in Carhartt's Father's Day campaign. Jason Momoa and other fathers speak about fatherhood in the campaign. Carhartt's ad succeeds in doing (which many brands fail miserably to do) by linking the brand with the positive attributes of fatherhood. I find it inspiring and real that they are doing this. The link to Carhartt's Father's Day can be found here.
Another popular ad campaign for Father's Day was launched by the National Responsible Fatherhood Clearinghouse (NRFC). We're conditioned to think of a stereotype when we think of Father's Day ads. As we mentioned, not all father figures are actual fathers, so why should we assume that they are all the same? That's the message behind the #MakeAMoment advertising campaign produced for The Ad Council and the National Responsible Fatherhood Clearinghouse (NRFC).
The campaign challenged gender stereotypes by encouraging dads to spend time with their children. It did not seek to define that moment stereotypically. For example, dancing to a nursery rhyme or washing your hair could constitute that moment. Rather than simply refuting stereotypes, the campaign presented real moments that most fathers would recognize.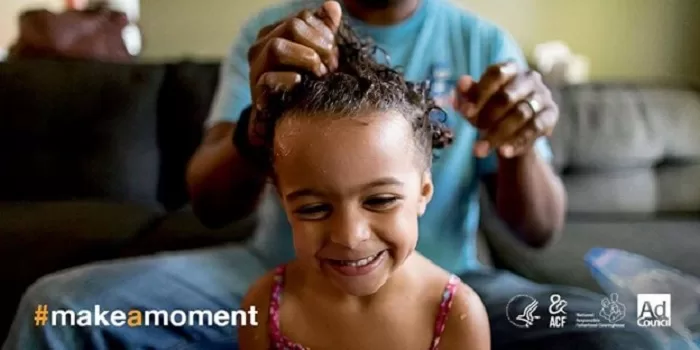 From the first time, it was celebrated in 1910, many changed in societies and family structures. Especially if they are directly related to their target audience, special days like Father's Day, Mother's Day, and Valentine's Day are influential for brands. These days deserve a bit of attention to come up with good ideas.
It is even possible to tell that these Father's Day marketing campaigns are proving to be more successful as time goes on
care about the diversity among the audience,
follow up on the trends,
create emotions in the audience contribute to public issues.
Creating ads on Father's Day, understanding how sensitive this topic is of the utmost importance. Brands should be highly sensitive and avoid using typical stereotypes to create ads. Not only have these barriers been broken over the last several years, but the typical sense of a father has also changed. Brands should know who they are reaching out to as this day, unfortunately, also carries some sad memories for some members of the target audience. Therefore, it is necessary to be open-minded and be creative while coming up with advertisements.
 Brand should also not underestimate the power of social media. Social media apps like Instagram and Tik Tok have high reach. This can help potential customers find new brands and subsequently, brands can also find new customers. Advertising on social media isn't very expensive and can lead to great results.
All in all, Father's Day, like any other holiday has a lot of significance. Brands should take the utmost care while creating ads for this special day. While coupons and discounts definitely help increase sales, brands should find a way to connect with customers so they can retain them on a long-term basis. Understanding the emotions that drive customer purchases during this day can go a long way for a brand trying to attract new customers.