Guide: Business Setup in UAE's Free Zones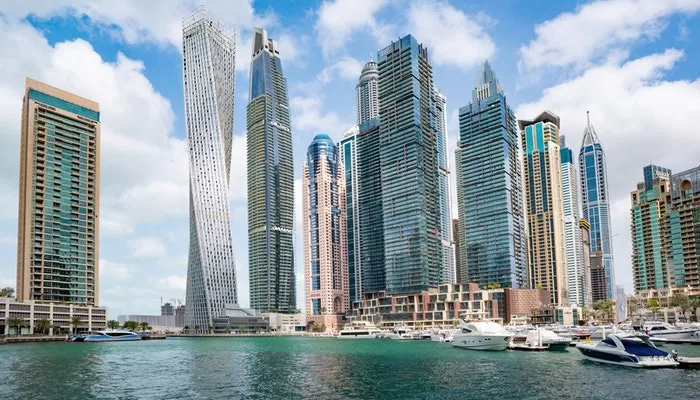 Advancements in the technology sector stimulate massive growth of global e-commerce powered by modern digital payment systems. The Emirates have several free zones that offer full support for any business setup in UAE, but the famous and strategic Sharjah free zone is a leader in facilitating the e-commerce growth in the region.
Learn about UAE's free zones and the process of getting an e-commerce license to access the benefits of international business ownership.
What Is a Free Zone?
A free trade zone is a class of unique geographical and economic areas where business owners import, store, handle, manufacture, or reconfigure and re-export products under specific customs regulations. The zone usually is not subject to customs duty. Each Emirate has its free site, which is why you must be aware of the incentives of the location you choose when applying for your free zone license in the UAE.
Reasons to Choose a Free Zone Market
All the zones support the growth of e-commerce markets between the Middle East and the rest of the world. Some of the standard features in free zones include:
• Innovative and centralised customer relationship management
• Pre-integrated and pre-configured e-commerce platform
• Access to on-site ecosystem service providers
• Fast and automated registration and licensing
• Talent acquisition and networking events
• Pre and post setup business support
The free zones provide a unique ecosystem to global and regional brands by not charging corporate or income tax and allowing 100% repatriation of capital and profits. As a result, the retail e-commerce market in the UAE reached €3.37 billion in 2020, a 53% year-on-year increase. As an entrepreneur who wants to set up a business in the Emirates, ensure you are already a resident to access the benefits of the free zone market.
How to Get an E-Commerce License in the UAE
It would help if you had specific licensing to start a business in UAE's marketplace. As e-commerce becomes the new norm globally, many industries experiencing steady growth include telecom, utilities, electronics, quick-service restaurants, retail, entertainment, and apparel.
You can obtain an e-commerce license in the UAE through the following steps:
1. Decide on a legal structure. The first step of the eTrade license process is deciding the legal structure of your business. The business can be a sole proprietorship, limited liability company (LLC), representative office, or branch of a parent company. Branch offices and LLC formations are more common in the UAE since they have an innate set of advantages.
2. Choose a location. In this context, the location does not refer to where you want to set up the business but rather where you want to apply for the license. The UAE has two zones, the mainland and free zones, allowing you to own 100% of your company.
3. Register a trading name. Think of a name that is easy to pronounce and remember. You can also use the tradename as the domain name on your site to simplify online searches. It would be best to choose a unique name to avoid legal complications.
4. Apply for the license. For a legitimate business set up in the UAE, visit the Department of Economic Development (DED) to apply for a permit. To set up a company on the mainland it will cost around AED 10,000 for tradename registration, initial approval, and issuance of the licenses.
5. Apply for an initial approval certificate. The government issues the No Objection Certificate (NOC), enabling you to start your e-commerce business set up in UAE. The NOC is valid for a six-month non-renewable period. You can save time by applying for the initial approval certificate when submitting your trade name for approval.
6. Draft the essential documents. As with any other capital venture, you require drafting a memorandum of association (MOA) and a local service agent agreement. You can choose any legal firm to type these documents for you when looking for a free zone license. The memorandum specifies the ownership percentage among stakeholders and unique arrangements.
7. Register a physical office. An e-commerce business setup requires a physical office to become a legal business in the UAE. You can rent or buy office space in any of the Emirates for your business to operate lawfully. After the authorities confirm your physical location, they process your license within one to seven days.
Entering the market requires applying for an e-commerce license through the DED in the respective Emirate. All eTrade permits require the approval of the Telecommunications and Digital Government Regulatory Authority (TDRA), which is responsible for regulating e-commerce framework and transactions in the UAE.
Conclusion
E-commerce is becoming much safer and trustworthy since many businesses now accept other forms of payments than cash. If you want a business set up in UAE, use the information in this guide for a successful venture.