GS Shop Expands E-commerce and Takes a Leading Position with Dietary Supplements: Proof of Sonkim Retail's Successful Investment Philosophy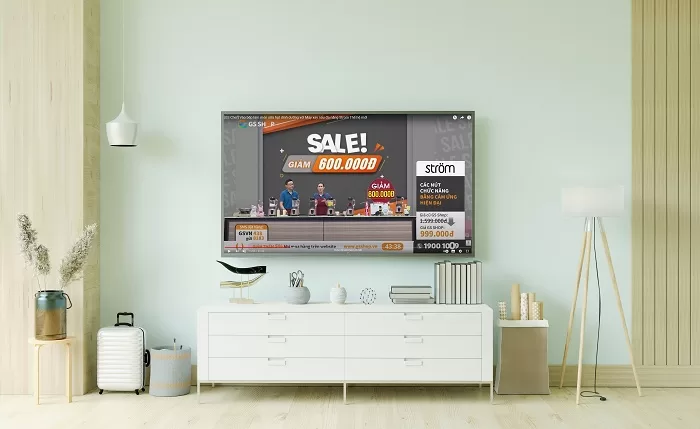 GS Shop was established in 2012, a joint venture between Korea's No 1 TV Sales Company GS Shop (Korea) and Son Kim Retail. With over 20 years in the TV Shopping Industry, GS Shop (Korea) is the leading company in team of sale and market share. In Vietnam, GS Shop has gradually improved and grown to become the No 1 TV Shopping Brand in the market. Currently, the company has presented on most of television infrastructure and reached more than 18 million households across the nation.
GS Shop: From Vietnam's Leading TV Home Shopping Channel to full spectrum E-Commerce platform
As the Covid19 pandemic emerged in Vietnam, the retail market was forced to adapt to significant changes in product demand and methods of accessing customers. As evidenced in a survey conducted by EuromonitorInternational, social distancing drove strong growth in the Vietnamese home shopping services market in 2020.  Other reports also confirmed that consumers tend to choose remote shopping channels during the Covid19 outbreak (according to VNE).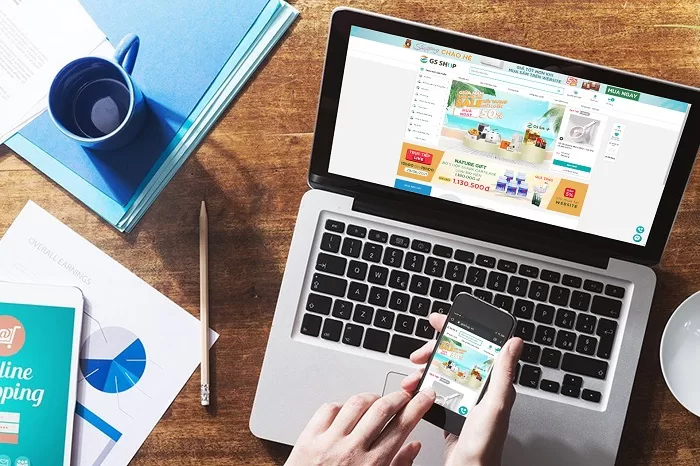 Following the trend of digital transformation,e-commerceplatforms continue to drive the changing psychological character of traditional shopping.
Recognizing this opportunity and quickly seizing it, GS Shop has integrated its e-commerce platform with its successful TV home shopping to offer customers a full spectrum of purchasing options that pairs app and web based interfaces with a TV platform offering live product demonstrations.
In addition to scaling up its e-commerce platform, GS Shop continues to drive revenue growth through emerging channels such as social selling, famous people (KOL), and mobile applications.  Along with terrestrial broadcast and cable TV channels, GS Shop is also available on major internet TV platforms like FPT Play, HTVC Flix, etc, which take advantage of the company's high-quality studio and media production capabilities.
With a strong presence in e-commerce, GS Shop is able to further diversify its product offerings.  While the traditional home TV shopping platform is limited due to air time constraints, the e-commerce platform is able to greatly increase the number of SKUs available from the low hundreds to nearly 5000 today with further growth expected.  Not only does this allow more customer choice, it allows GS Shop to develop full product line offerings in categories such as food supplements, dietary supplements, household appliances, real estate, communication, etc. The ability to offer full product lines converts the e-commerce platform into a one-stop shop for customers increasing GS Shop share of wallet.
One of the main advantages of GS Shop over its competitors is the sustainability of profitable investment opportunities thanks to the strong support of SonKim Retail, an experienced investment company.
Since its origin in 1950, the SonKim Group of companies has established a 70 years track record of success across a diversified array of products and services.  As a multi-generation family run company, the SonKim Group was able to consistently grow despite rapid political and socio-economic changes due to the visionary leadership of its owners and a strong management team committed to turning the vision into reality.
SonKim Retail was established in 1993 to support SonKim Group's diversification efforts by structuring the SonKim Retail as a Holding Company for a series of market-targeted Operating Companies.  Thus, the operating companies maintain their independence to implement their business plans while benefiting from the capabilities of SonKim Retail.
Under the Holding Company model, SonKim Retail oversees the portfolio of companies to ensure the strategies are well-defined and implemented, capital is available for growth, and cross group synergies are achieved. Other than those centralized functions, the operating companies and their management teams have autonomy to implement their business plans.
Within the operating companies, SonKim Retail seeks to partner with financial and strategic investors with a shared vision for the business.  In the case of GS Shop, it inherited the advantages of the Korean GS Retail Group as well as the local expertise and strengths of SonKim Group and SonKim Retail.