Great Lakes Coca-Cola Distribution, L.L.C. Signs Definitive Agreement With The Coca-Cola Company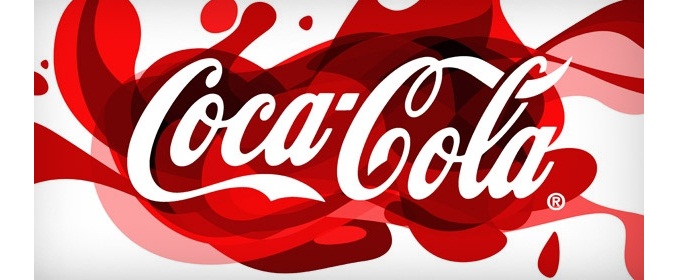 Implementation of 21st Century Beverage Partnership Model in the United States Continues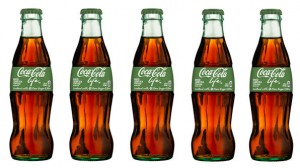 Atlanta, Nov. 19, 2014 – The Coca-Cola Company today announced that it had signed a definitive agreement with Great Lakes Coca-Cola Distribution, L.L.C., a wholly-owned subsidiary of Reyes Holdings, L.L.C. This agreement follows a Letter of Intent announced in February with Reyes Holdings, L.L.C. for the granting of territories in the greater Chicago area. The Company anticipates closing the transaction in 2015. Financial terms were not disclosed.
"Reyes Holdings has a proven track record of building strong brands in mature markets with local customers and will be an important asset to our System," said Sandy Douglas, President,Coca-Cola North America. "We're proud to welcome Chris Reyes and Jude Reyes to the family of Coca-Cola franchise bottlers in North America."
Reyes Holdings is one of the largest global providers of food and beverage distribution services. Its operations span North, Central and South America, as well as Europe, the Middle East and Asia Pacific. Annually, the company delivers more than 800 million cases of high-quality, well-known beer and food products. Great Lakes Coca-Cola Distribution, L.L.C. will dedicate all of the company's sales and distribution activities on servicing the Coca-Colabrands.
"We're thrilled to be one of the newest members of the Coca-Cola family," said Christopher Reyes, Founder and Co-Chairman of Reyes Holdings.
"We intend to leverage our distribution experience to refresh fans of Coca-Cola's iconic brands throughout greater Chicagoland," said Jude Reyes, Founder and Co-Chairman of Reyes Holdings.
In April 2013, The Coca-Cola Company announced that it had signed Letters of Intent with five U.S. bottlers which committed to creating a stronger U.S. business model through the granting of new, expanded territories. The five bottlers are Coca-Cola Bottling Co. Consolidated,Coca-Cola Bottling Company United Inc., Swire Coca-Cola USA, Coca-Cola Bottling Company High Country and Corinth Coca-Cola Bottling Works, Inc. The Company is very encouraged by the transitions that have taken place with each of these bottlers in 2014. Looking ahead, the Company is positioned to complete the initial transitions in 2015.
Additionally the Company announced on September 24, 2014 that it had signed a definitive agreement with Troy Taylor, who is now Chairman and CEO of Coca-Cola Bottling Company of Central Florida and expects to complete the transaction in 2015.
In all of the newly granted territories, the Bottlers and The Coca-Cola Company will work collaboratively to implement key elements of the evolving U.S. operating model, including:
A grant of exclusive territory rights and the sale by Coca-Cola Refreshments (CCR) of distribution assets and cold drink equipment

A finished goods model under which production assets will remain with CCR, which would facilitate future implementation of a national product supply system

An improved, more integrated information technology platform

A new beverage agreement that supports the evolving operating model
About The Coca-Cola Company
The Coca-Cola Company (NYSE: KO) is the world's largest beverage company, refreshing consumers with more than 500 sparkling and still brands. Led by Coca-Cola, one of the world's most valuable and recognizable brands, our Company's portfolio features 17 billion-dollar brands including Diet Coke, Fanta, Sprite, Coca-Cola Zero, vitaminwater, Powerade,Minute Maid, Simply, Georgia and Del Valle. Globally, we are the No. 1 provider of sparkling beverages, ready-to-drink coffees, and juices and juice drinks. Through the world's largest beverage distribution system, consumers in more than 200 countries enjoy our beverages at a rate of 1.9 billion servings a day. With an enduring commitment to building sustainable communities, our Company is focused on initiatives that reduce our environmental footprint, support active, healthy living, create a safe, inclusive work environment for our associates, and enhance the economic development of the communities where we operate. Together with our bottling partners, we rank among the world's top 10 private employers with more than 700,000 system associates.