Global Brands Magazine Interview with Mr. Shrinivas Chebbi, Global Business Head of Himel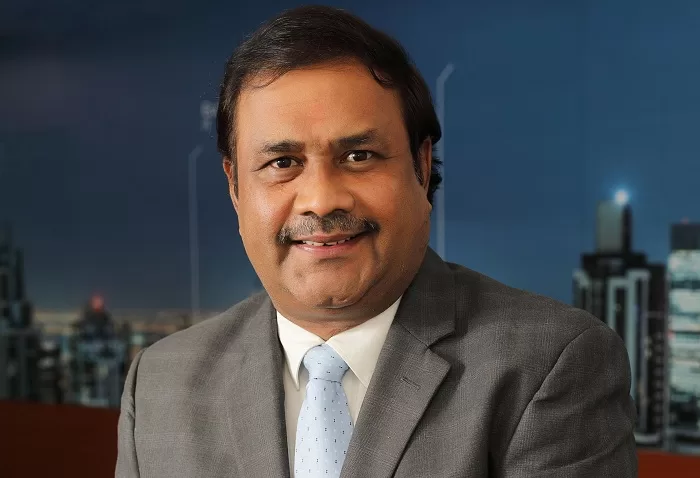 Global Brands Magazine was pleased to have the opportunity to interview Mr. Shrinivas Chebbi, Global Business Head of Himel.
1. What makes Himel different from other electrical products brands?
Himel is driven by a purpose—offering affordable value-engineered electrical products to everyone for maximizing the safety of their homes, businesses, and facilities. We believe that equity in electrical safety is key to economic development that encompasses everyone—a modest home and a big manufacturing facility alike. Our strong focus has been educating consumers, developers, or electrical consultants by initiating conversations around electrical safety. Where everybody is talking about development—we draw parallelism by educating that business stability and reliability need electrical safety, achievable through better products.
2. As the global head of the Himel business, what is your long-term strategic vision to expand the market presence?
Our strategy is multifaceted, tailored to the different geographies we operate in and the segments we cater to. The focus is enabling access of our products to emerging economies that are experiencing exponential growth rates. We are positioned to maximize our ability to rapidly seize market opportunities through strategic ecosystem partnerships and operations.
Himel's marketing strategy, supply chain and manufacturing operations are aligned more than ever to acquire new distribution channels that transcend geographic distance and connect with buyers in markets that were previously not economically attractive to serve or not aware that high-quality products can be affordable too. We are also increasingly diversifying into digital retail required to serve the new customer base with official online stores and distributor-led e-stores.
3. How does the trajectory for a brand like Himel look in 2023? Do you foresee a potential uptick in demand?
I believe, 2023 will offer growth opportunities for electrical in both emerging and mature markets. For Himel, a great impetus has been coming in from the strategic importance of electrical safety. There is a wider consensus that the transformation of power provisioning can't go without high-quality electrical products that will eventually improve operations applications, metering, customer-facing applications, and control systems. So, yes. The demand of value-engineered electrical products will increase.
Our comprehensive product baskets with special offers are positioned to facilitate the building of robust applications. Be it power distribution or industrial control or home electric—we have the range that industries need. In 2023, we will ramp up delivery as per regional requirements and keep lifting up the bar with easy access of our products—on and offline.
4. How do you think strategic approaches such as value engineering can accelerate development in emerging economies?
Worldwide economic integration is possible with electricity parity. To enable access to safer electricity to the over 4 billion global population, we need systemic changes in electrical infrastructure. Value engineering enables us to provide necessary functions in product, application, and project through cost-efficient design, procurement, production and supply, at the lowest cost. It facilitates cost-inexpensive products without compromising on quality or durability, which is a key demand from emerging economies. At Himel, we have delivered cost-effectiveness by leveraging principles of value engineering in several projects.
We often focus on the next—development. But if you reflect on recent situations like the pandemic or extreme climate. We need to focus on contingency and recovery as well. Value-engineered electrical products can play a bigger role in how well and sooner the electrical infrastructure can adapt or spring back from a setback.
5. Electrical safety, especially when the world prepares for a massive-scale energy transition, is a priority for policymakers. How do you think brands like Himel play a role in it?
As decision-makers increasingly realize that safer electrical infrastructure is central to efficient businesses and industries, there have been systemic and concerted efforts, top-down, to build and upgrade infrastructure that ensures electrical safety. We are not only talking about mere operations continuity. The focus is on deep redesign so that our homes, facilities, and places we shop at or work become safer.
Himel's goal is to make quality-assured electrical products accessible to homeowners, project developers, and original equipment manufacturers. Our product price competitiveness, robust local network, and deep expertise allow us to speed up switching to safer electrical infrastructure.
Our local teams have a deep understanding of regional electrical regulations. This is critical because climate concerns and grid distribution technologies are evolving.
6. Himel won two global brand awards based on marketing strategy, sales expansion and comprehensive product line. What it is your take on the differentiation that Himel creates?
At Himel, marketing strategies are purpose-driven, echoing our vision of the reliability and affordability of electrical products. We invest in initiating conversations around electrical safety, quality assurance, and rigorous testing of electrical products in application environments. This education goes beyond influencing buying-decisions, rather on creating awareness.
Alongside, our sales strategies are focussed to propel business success of our distributors and retailers. Through strategic programs, training, and marketing support we facilitate them to increase profit and build end-customer trust. It is the collective success of our ecosystem that makes us unique and grounded in our purpose.
We have a portfolio of over 22,700 products, certified for international and regional quality parameters.In the past year, we launched 11 new ranges of products to make our offering basket more comprehensive. Be it power distribution, industrial control or home electric – Himel's goal is to provide safer products for robust residential, commercial and industrial infrastructure.
Shrinivas Chebbi Bio
With a professional graph spanning more than 25 years, Shrinivas has been central to robust businesses across industries and countries. Reimagining possibilities and recalibrating new horizons, he has led diverse teams in different functions. Currently, as the Global Head of Himel–a leading Fast Moving Electrical Goods brand, he is driving the vision of 'Access to Safer Electricity for All'. His current focus is on crafting the brand's niche for emerging markets with continuous customer education, market communication, and engaging extensively with the channel ecosystem.
LinkedIn https://www.linkedin.com/in/shrinivas-chebbi-440ba514/
About Himel
Himel is a global manufacturer and supplier of electric products for Low Voltage Power Distribution, Final Distribution, Power Management, Motor Control and Protection, Industrial Components, and Home Electric offers. With a footprint in 50+ countries—we are leaders in value-engineered electric products for residential, commercial, industrial, and utilities sectors. We value opportunities for all and provide the best combination of affordable and reliable offers to meet the demand for access to safe electricity.
Website https://www.himel.com/