GE Oil & Gas' Zenith Technology Achieves Reliability Milestone in High Temperature Well Monitoring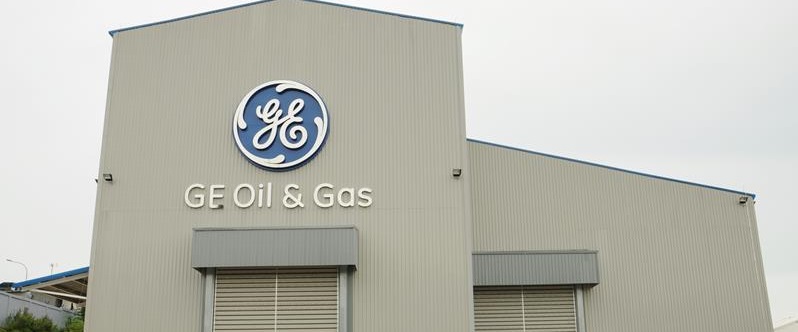 Demonstrating GE's growing monitoring capabilities for the artificial lift sector, GE Oil & Gas' (NYSE: GE) Zenith HT™ high temperature well monitoring technology has surpassed 1,000 operating days. The milestone reflects the technology's leadership in downhole gauge reliability by being able to survive hostile conditions for longer periods and at higher temperatures than alternative tools.
Compared to traditional electronic gauges that offer reasonable lifespans at well temperatures limited to 175°C (347°F), GE's Zenith HT downhole gauge is proving to reliably and continuously deliver accurate downhole data at temperatures up to 260°C (500°F). This enables operators to maintain optimized production and protect pumping equipment despite the challenging environment of hot reservoirs or excessive temperatures generated by pump systems during operation.
Demonstrating their reliability, GE's Zenith HT gauges were installed in "huff and puff" enhanced oil recovery (EOR) wells in August 2010 and have been operating consistently for well over 1,000 days at temperatures up to 240°C (464°F). Additional HT gauges installed throughout 2012 in various well environments, including electric submersible pump (ESP) steam flood operations (recorded up to 216°C, or 421°F), rod pump and observation wells (40-228°C, or 104-442°F), continue to demonstrate industry-leading reliability.
GE integrated the Zenith technology after the company purchased Lufkin Industries, Inc., in July 2013. The Zenith technology is also compatible with GE's existing ESP offerings, enhancing the value of GE's broader Artificial Lift portfolio on behalf of its customers.
The Zenith HT gauges illustrate how operators can boost the efficiency of their production activities by leveraging the Industrial Internet—including the use of remote sensors and big data analytics—to improve communication between oilfield equipment and operators.
"The proven survivability and long-term reliability of our Zenith HT gauge is having a significant impact on artificial lift operations as we help our customers go into hotter and deeper locations. The introduction of this robust technology that performs in these hot environments is unlocking improved production and reservoir drainage for our customers," said Greg Davie, general manager of Lufkin's Zenith group, GE Oil & Gas.
Automation is an integral part of Lufkin's system-wide approach to artificial lift optimization, which helps reduce the overall cost of production. Lufkin offers a broad suite of automation products that are installed on more than 150,000 wells around the globe. This portfolio contains the building blocks that will help drive smart technologies to develop an artificial lift "industrial internet" with "predict-and-prevent" service and maintenance capabilities through a connected network of technology, data and experts.
Established in 2004, and headquartered in Aberdeenshire, U.K., the Zenith group designs, develops, assembles and supports pioneering industry leading technologies to optimize recovery from customer wells through the gathering and analysis of downhole data. The Zenith group also specializes in the design of innovative well completion equipment to reduce operator downtime and intervention costs.
About GE
GE (NYSE: GE) works on things that matter. The best people and the best technologies taking on the toughest challenges. Finding solutions in energy, health and home, transportation and finance. Building, powering, moving and curing the world. Not just imagining. Doing. GE works. For more information, visit the company's website at www.ge.com.
About GE Oil & Gas
GE Oil & Gas is a world leader in advanced technologies and services with 43,000 employees in more than 100 countries supporting customers across the industry—from extraction to transportation to end use. Our unrelenting commitment to the environment, health and safety, quality and integrity defines us: it's The Way We Work. We develop smart solutions for our customers across the oil and gas value chain delivering the innovation, customized service solutions, training programs and technology that helps them to maximize their efficiency, productivity and equipment reliability. We partner with our customers to develop their next generation workforce; help them to fully benefit from the megatrends of natural gas, the growth of subsea and hard-to-reach reserves and the revolution in asset health management. Follow GE Oil & Gas on Twitter@GE_OilandGas.
Contact Information