BioClean Technologies Contributes To A Healthier Planet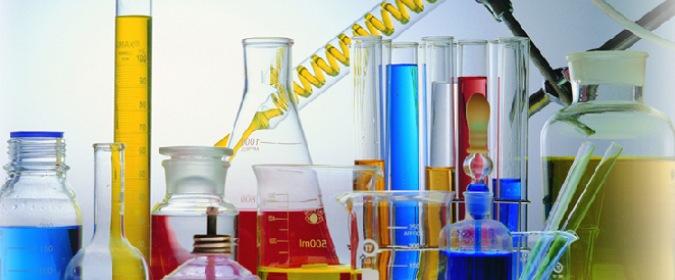 BioClean Technologies had its start with products that sought to clean oil spills while being eco-friendly. Today BioClean Technologies continues its dedication to provide quality products that do not compromise on performance while being eco-friendly. Our products today, utilizing new technology and continuous research, provide green cleaning and degreasing solutions for industrial and commercial enterprises. We understand as a company that the future of our economies will rely greatly on products that are effective and eco-friendly simultaneously. Our businesses and our economy rely heavily on the safety of the environment; therefore, BioClean Technologies foresees a tremendous market that matches our competitor's effectiveness while being eco-friendly. Our goal is to make our products a staple in every business and industry not only because it benefits our business but also because it is salubrious for the world and the world economy. After the use of our products it will easily become apparent that our goal of replacing toxic cleaners and degreasers with industrial green cleaning products and commercial green cleaning products in every facet of business and manufacturing will easily be accomplished in the near future.
BioClean Technologies Industrial Green Cleaning Products are suitable across multiple business platforms. Ideal for cleaning surfaces, counters, and floors, our products can service the janitorial industry, governmental institutions, and any area of industry that requires stringent regulations to protect workers and consumers from bacteria and other dangerous contaminants. The customary and trite criticism that green products do not work as well is long gone with BioClean Technologies. Our Industrial Cleaning Supplies continue to beat our non eco-friendly competitors' standards with ease as our technology and innovations continue on a steady incline of improvement. Proven by our perfect zero ratings from MSDS (Material Safety Data Sheet) and the fact that our Industrial Cleaning Chemicals and Industrial Cleaning Products release no VOC's (Volatile Organic Compounds). Our products are safe to handle, ship, and use with little to no training. In other words, our cleaning products and degreasers make the job easier to clean, easier to dispose, and easier to use. This makes BioClean products a better and more ecologically stable investment for the business and future. Our competitor's products on the other hand have diverse and dangerous effects on the workers that use them and on the environment.
BioClean Technologies' Heavy Duty Cleaner Degreaser is perfect for the removal of grease, grime, and dirt and oil that coagulates on any type of machinery; inadvertently causing unsafe working conditions, inefficiencies, and costly repairs. BioClean Technologies' Parts Cleaner and Parts Washer Solvent work together on hard surfaces and heavy machinery, to remove the grime that makes the machines immobile after consistent buildup. Our degreasing products are perfect for construction, automotive, and the manufacturing industry where machine cleanliness is a vital component for a continuous flow of production. These products again, like all of our products, do not compromise on quality to ensure safety for the environment and are offered at fair prices that match our competitors. BioClean Technologies' products produce a greater solution to the everyday problems of degreasing and cleanliness.
BioClean Technologies also provides product meant for use in the hospitality business such as restaurants, hotels, and food service. Keeping a tidy kitchen is of the utmost importance within the food industry. One complaint or proven illness from a food product can tarnish a business and ruin projected sales. A solution to this problem in the traditional sense is to thoroughly clean with the traditional acidic and toxic compounds that in reality create more problems. One of which is that the caustic compounds are not only great at killing bacteria but are also very harmful to humans or animals. Traditional cleaning products necessitate constant monitoring to ensure that none of the cleaning products enter the food. Our commercial green cleaning products on the other hand do not harm humans because their compounds are made of natural organic compounds that destroy bacteria without using compounds that are harmful to humans. BioClean Technologies' commercial cleaning products meet government sanitation regulations for food safety and quality control while also requiring less time and energy to monitor the sanitation process. It is a challenging endeavor to correctly clean areas while not causing hazardous material to enter food. With our product this problem is solved and sanitation and degreasing is made easier with less monitoring, less time spent, and more money saved.
Our effective cleaning products maintain safety not only for the workers, companies, and institutions that use them but also for the environment that all of us so heavily rely on. We prevent inefficiencies, outbreaks, safety hazards, and most importantly are the first step towards a more ecologically safe economy that will render our economy built to last for generations.