GE Launches ElfaPlus* Miniature Circuit Breakers with UL Rating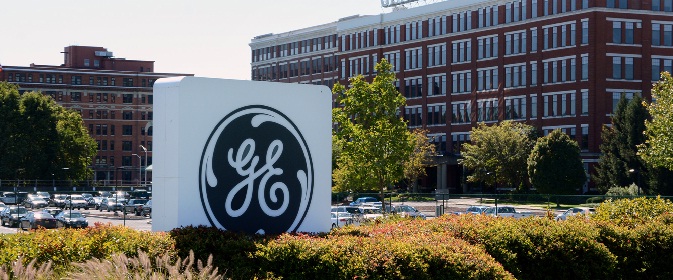 ElfaPlus*, a miniature circuit breaker (MCB) designed and manufactured by GE (NYSE: GE), recently achieved an Underwriters Laboratories (UL) rating, making it a global MCB platform. Suitable for branch circuit device protection, the ElfaPlus platform offers a range of UL489 and UL1077 MCBs up to 63 amperes.
"With its dual UL and IEC certifications, original equipment manufacturers (OEMs) and panel builders can use the single ElfaPlus product platform whether their equipment is destined for the United States, Canada or another international market," explained Ricardo Cabal, senior product manager for GE Energy Connections' Industrial Solutions. "This not only simplifies design and testing costs, but also reduces customers' stocking costs and space requirements while also streamlining their operations."
ElfaPlus circuit breakers and supplementary protectors provide several features that are impotant to OEMs and global players in the electrical distribution segment. These include:
Small, compact size: The compact ElfaPlus products mount easily onto a 35-millimeter DIN mounting rail.
Simple installation: The bi-stable DIN rail extraction system in ElfaPlus enables secure, quick and easy installation and removal of devices while helping to ensure a firm adjustment to the DIN rail.
Improved protection: ElfaPlus is designed with a high-performance arc management system capable of clearing short circuit failures more efficiently than conventional MCBs. Additionally, ElfaPlus supplementary protectors and MCBs limit let-through current, providing faster separation of the component from the fault — thereby reducing system damage.
Reliability: ElfaPlus' specially designed thermal system uses high-performance materials and alloys to enable a wider temperature range. This can result in smaller enclosures and more reliable operation in harsh thermal environmental conditions such as outdoor applications. Additionally, each breaker has an endurance of 10,000 operation cycles and voltage withstand of 6,000-volt impulse rating.
Extensive variety of accessories: The UL range is completed with supplementary protection, ground fault devices, auxiliaries, busbars, surge protective devices and net analyzers.
"Our technology team continues to deliver innovation with the launch of ElfaPlus," continued Cabal. "In addition to being able to be used in any geography, ElfaPlus was designed to perform in a variety of applications including residential, commercial and industrial settings."
About GE
GE (NYSE: GE) is the world's Digital Industrial Company, transforming industry with software-defined machines and solutions that are connected, responsive and predictive. GE is organized around a global exchange of knowledge, the "GE Store," through which each business shares and accesses the same technology, markets, structure and intellect. Each invention further fuels innovation and application across our industrial sectors. With people, services, technology and scale, GE delivers better outcomes for customers by speaking the language of industry. www.ge.com
About Energy Connections
GE Energy Connections designs and deploys industry-leading technologies that turn the world on. We transport, convert, automate and optimize energy to ensure we provide safe, efficient and reliable electrical power. Uniting all the resources and scale of the world's first digital industrial company, we connect brilliant machines, grids, and systems to power utility, oil & gas, marine, mining and renewables customers, that keep our world running. www.GEEnergyConnections.com