GE Capital Sees Healthy Lawn & Garden Industry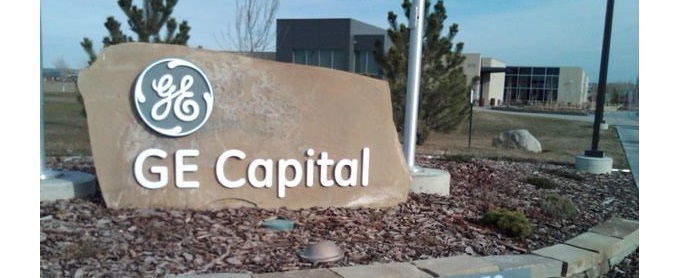 Elgin, IL-based dealer discusses industry outlook and trends with GE ahead of GIE+EXPO in Louisvill
CHICAGO, il, OCT. 20, 2014  – While seasonal weather patterns in 2014 have had a larger-than-normal impact on the lawn and garden industry, GE Capital's Commercial Distribution Finance business, a leading provider of financing to the lawn and garden industry, says the industry today is healthy, with dealer financing volume up 9% year to date in the United States and 12% in Canada.
"The long winter and late spring this year contributed to strong snow-products sales but a slow start for lawncare products," said Mike Horak, president of CDF's outdoor products group. "I expect robust ordering of snow products for next year to replenish depleted inventories.  And, since mower sales stabilized after that slow start, our outdoor products dealers are in good shape as we head into the end of the year."
CDF outdoor products dealer portfolio data shows turnover running at a strong annual rate of over 2X, and inventory-aging rates, reflecting inventory over 18 months old, also healthy at only 7%. The Canadian market is seeing stronger signs, as inventory turnover is 3X, and inventory-aging rates are 5%. Generally improving macroeconomic drivers like consumer spending and housing starts are also giving dealers more confidence.
In advance of the annual Green Industry & Equipment (GIE) Expo, which will be held October 23-24 in Louisville, KY, CDF has released a new audiocast featuring Horak and Jim Tokarski, owner of A-1 Repairs in Elgin, IL, a lawn and garden dealership and service shop. Horak and Tokarski discuss how technology has played a big role in the evolution of the industry and other headwinds and tailwinds impacting the industry.
About GE Capital, Commercial Distribution Finance
GE Capital, Commercial Distribution Finance provided $34 billion in financing for more than 30,000 dealers and more than 3,000 distributors and manufacturers in the U.S. and Canada in 2013. Programs include inventory and accounts receivable financing, asset-based lending, private label financing, collateral management and related financial products.
GE (NYSE: GE) works on things that matter. The best people and the best technologies taking on the toughest challenges. Finding solutions in energy, health and home, transportation and finance. Building, powering, moving and curing the world. Not just imagining. Doing. GE works.