Bluebird by American Express and Walmart Launches "Get 2X" for Savings Catcher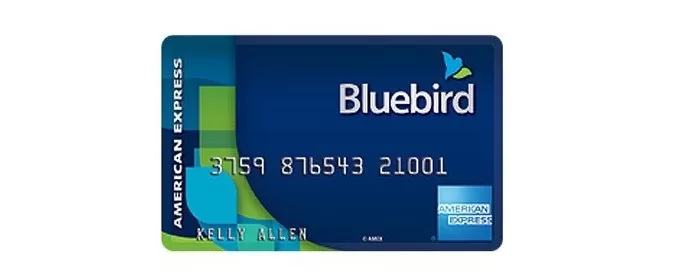 Bluebird Accountholders Can Receive Double the Reward Dollars When Using Walmart's Savings Catcher
Bluebird by American Express announced the launch of the "Get 2X" promotion for Walmart customers using Savings Catcher and Bluebird. Now through February 28, 2015 when Walmart customers redeem their Savings Catcher Reward Dollars to a Bluebird Account, American Express can double their savings. To celebrate the launch, Walmart and American Express are offering Bluebird for a $0 purchase price in store for the duration of the Get 2X program(1).
Savings Catcher is an online price comparison tool that compares the prices of eligible items purchased at Walmart to the advertised prices of the identical items at top retailers. If Savings Catcher finds an advertised price that is lower than the price paid for an identical item at Walmart, customers can get back the difference on a Walmart Rewards eGift Card or a Bluebird Account to spend exclusively at Walmart stores orWalmart.com.
"Building on the success of Walmart's Savings Catcher Program, we're pleased to launch Bluebird Get 2X just in time for the holiday season," said Stefan Happ, Executive Vice President and General Manager, Enterprise Growth Emerging Payments and Services, American Express. "Bluebird rewards shoppers with even greater savings by doubling their Reward Dollars while also providing them with a financial tool to help them manage their money right where they shop."
"Millions of customers are using Savings Catcher to ensure they are getting the best price on their everyday purchases. Now thanks to American Express, they can get even more back when using their Bluebird Card," said Daniel Eckert, senior vice president of Walmart Services. "Bluebird is known for saving people money and now coupled with Savings Catcher, it's going to put real money in customers' pockets."
How it works:
Go to Walmart.com/savingscatcher or use the Walmart App to enter your receipt and let Savings Catcher do the work.

When savings are found, select "Redeem to Bluebird" in the Savings Dashboard, in order to double the Reward Dollar amount.

Existing Bluebird customers who choose to redeem to Bluebird will automatically receive double the Reward Dollars into their account to spend exclusively at Walmart. Customers who do not already have a Bluebird account will be prompted to register for a free Bluebird account in a few easy steps.

Savings Catcher customers can use their Bluebird Cards to spend their doubled Reward Dollars exclusively at Walmart or Walmart.com. Reward Dollars will be applied automatically at checkout. Any remaining purchase amount after applying Reward Dollars will be deducted from the available funds in their Bluebird Account.
Bluebird provides consumers with financial services that are an alternative to checking and debit options with no monthly fees, overdraft fees(2), or credit review and features such as free cash reload at over 4,300 Walmart stores, free ATM Access at over 24,000 ATMs, free Direct Deposit, free mobile check deposit(3), free check writing, free online and mobile bill pay, free peer to peer payments, free Family Accounts, and a purchase price of $0 for a Bluebird Account Set-Up Kit in-store at Walmart from now through February 28, 2015.