Gamble Safely Online – This Is Important to Know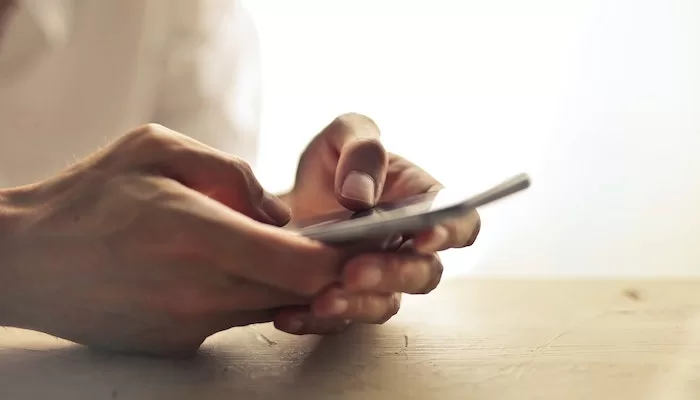 In the beginning, online gambling site weren't seen as reputable, or many times they were compared to the wild west since anyone could easily enter the iGaming market. However, over the years, online gambling agencies entered the market as governments around the world realized the potential of the iGaming sector and also the importance of regulating its processes which is why a lot of European countries, for example, have their own national gambling agencies which are responsible for regulating not only land-based gambling establishments but online gambling as well.
 On top of that, there are also stringent laws and requirements that need to be fulfilled in order for gambling sites to receive a gambling license. So, in short, when it comes to online gambling, the safety  has improved significantly, and today there are plenty of secure online gambling sties. That being said, it has not eliminated rogue casinos from the market, and it's safe to say that will never happen, although their number is significantly lower.
This is why it's important to follow specific guidelines when you're looking to play on a new online casino, or you're just starting your gambling journey – you want to be able to play in a safe environment. This is why we have compiled a comprehensive guide to lead you to secure and reputable online casinos this fulfills the major standards in the iGaming market.
Gaming License 
The gambling license is one of the most important factors, and in many cases, the main factor which demonstrates the safety of any online casinos and other gambling sites. The gambling license is a signpost for any casino player and proof that that particular casino site operates according to the standards and laws in the iGaming sector.
Some of the most reputable gambling agencies are the UK Gambling Commission, Malta Gaming Authority, Danish Gambling Authority, and the Government of Curacao, to name a few. They supervise the operations of the gambling sites, and the main reason why a gambling platform would have a valid gaming license is that it fulfills a specific set of standards and requirements and furthermore it continues to work according to the laws and regulations in the iGaming industry.
For example, they need to provide extensive documentation which backs up their finances and shows the background of their founders. When it comes to casino games, they offer they also have to provide proof of the main partnerships with software providers and an RNG certificate which proves the fairness of the games.
 Of course, this is not an exhaustive list of what they have to go through in order to obtain these gambling licenses, but you can rest assured that if the online casino is reliable, it has a verifiable gambling license.
Online casinos that are reliable will display digital proof that the casino site is safe on the home page of the website. They might even offer more information in the About section about their gambling license as well as security measures. But otherwise, you won't have any problem looking them up and finding out whether they are licensed or not. So, to make this clear, if a casino site is safe, then it will have a valid gambling license. If not, then feel free to look for another one.
Fair and Safe Casino Games  
Online casino games are the staple of every online casino site, and this also applies to any other gambling platform that might not necessarily offer casino games but other games of chance like bingo, lotto games, online betting, and other options. In this case, it's very important to note that gambling platforms collaborate with leading and reputable developers that are also licensed.
So, you can rest assured that not only are your details safe, but you are also playing games of chance that are based on RNG technology. It's the foundation of every gambling platform. It powers games of chance and also impacts the final outcome of the games, ensuring that each outcome is randomly generated.
In addition, many gambling sites op to have their casino games tested for fairness by independent testing agencies like eCOGRA to even further prove that their platforms are fair and safe.
Security  
Security measures are an indispensable aspect of any online casino. Online casinos incorporate SSL encryption technology, firewalls, and security measures to prevent any potential attacks on their platform. If you're looking to play an online casino, then the first step after you've checked the license is to see whether the casino holds a SSL certificate.
If the online gambling site has an SSL certificate, then you can be confident that your personal details will be protected. SSL encryption technology is put in place to safeguard the data of online members since you're making withdrawals and deposits on the platform. Plus, generally, you will be required to go through the Know Your Customer Procedure.
Many online casinos also have firewalls as a way to prevent any cyber-attacks and to further enhance the security of their platforms. Also, you should check their collaboration with payment providers since you have to be confident that the online payment options are secure, and your transactions are encrypted.
Some of the available options that you will typically find on the secure online gambling sites include  PayPal, Skrill, Nettler, Google Pay, and other digital and mobile wallets. Additionally, you can also use credit and debit cards as well as cryptocurrencies. Virtual currencies represent one of the most recent additions to the selection of payment options in the iGaming market. They are associated with enhanced security anonymity and lower transaction fees.
Summary 
In conclusion, in order to stay safe when you're gambling online, you'll have to pay attention to multiple attributes of any gambling platform, which includes their security measures, gambling license, security o the gaming selection, and the array of payment methods. In a nutshell, gambling sites that are licensed by reputable organizations are deemed as safe especially since they have to incorporate different security technologies in order to offer a safe and fair gaming experience to all of their online members.